Marcel Ottoy and Toby Richardson founded The Fresh Coffee Company in 2013 with an unwavering passion for good coffee. The talented duo have a growing following from coffee-newbies to those who really know their stuff. From wholesale, to a freshly brewed cup at home and from wholebean to pods, Marcel and Toby believe everybody should have access to great coffee and supply a hand-picked selection by Italian boutique-roaster Bristot.
Bristot is steeped in over 100 years of heritage and located at the foothills of the picturesque Dolomites in Italy, for many the true home of coffee. This relatively undiscovered roaster crafts a distinctive range of premium coffee and has all the right environmental credentials and business ethics that the pair believe in.
Based in Reigate, Surrey, I recently met with Marcel and Toby to talk about how the company has developed and the opening of their first venue 'The Service', an exciting new venture located on London's prestigious Saville Row:
Tell me about your backgrounds and how the two of you met?
Marcel: My background is in the restaurant industry where I've worked my way around most roles, from a 16 year old kitchen porter through to executive chef of ASK overseeing the rapid growth, opening most of their 215 venues and developing new concepts. After the sale of the business I set out on my own as a consultant for a few years, at which point I was offered a role as Operations Manager at Harrods and tasked with managing all 28 of the business' restaurants. It was during this role that I met Bristot. They needed to build a new distribution network of wholesalers across the UK and wanted someone with industry background.
Toby: I come from a background in Sales and sales management, leading to becoming an independent training consultant in 2002 where I advised recruitment consultants, sales teams and managers for a range of clients from new start-ups to FTSE 100 companies. Marcel and I met through our wives! We quickly became friends and began to talk about work. I had a contract coming to an end and Marcel was struggling to find a distributer in London for Bristot. Over a pint at the Blue Anchor, we decided we should do it ourselves and about 2-3 months later, after a lot of research (and a few more pints in the Blue Anchor!) we had formed The Fresh Coffee Company.
Who came up with the name 'The Fresh Coffee Company'?
Toby: I have a friend in advertising who helped us. He asked what our biggest selling point was. To us it was clear – our coffee is fresh. Many larger companies will stock-pile their coffee to cope with demand but Bristot roasts to order, meaning it is with the customer within a month of roasting. This level of freshness has a huge impact on the taste and quality of the coffee. We were convinced the name would have been taken, but it was there and available. That night we bought the URL and began the process of registering the company.
The world of coffee is a crowded marketplace and a unique mix of artisan independents and larger brands with considerable budgets, each vying for a 'piece of the pie'. How do you cut through the noise and grow your customer base?
Marcel: We are lucky as we have grown through word of mouth. I truly believe that this is down to our business ethos which is firmly focused around our customers. Our customer service is at the very centre of our business, the attention to individual requirements adds value to the service and quality of product that we provide.
Toby: Let's not beat around the bush – our coffee is not cheap! But our collaborative approach to help guide our customers seems to stand us apart from competitors. The coffee industry standard is typically front-ended – plenty of promise on service and support and then once the coffee is supplied and the relationship begins, far too often, many companies tend to step away. We are invested in our customers and want to see them grow. We support them through training, installing and maintaining equipment and continual quality control. We're always on hand to offer advice when needed.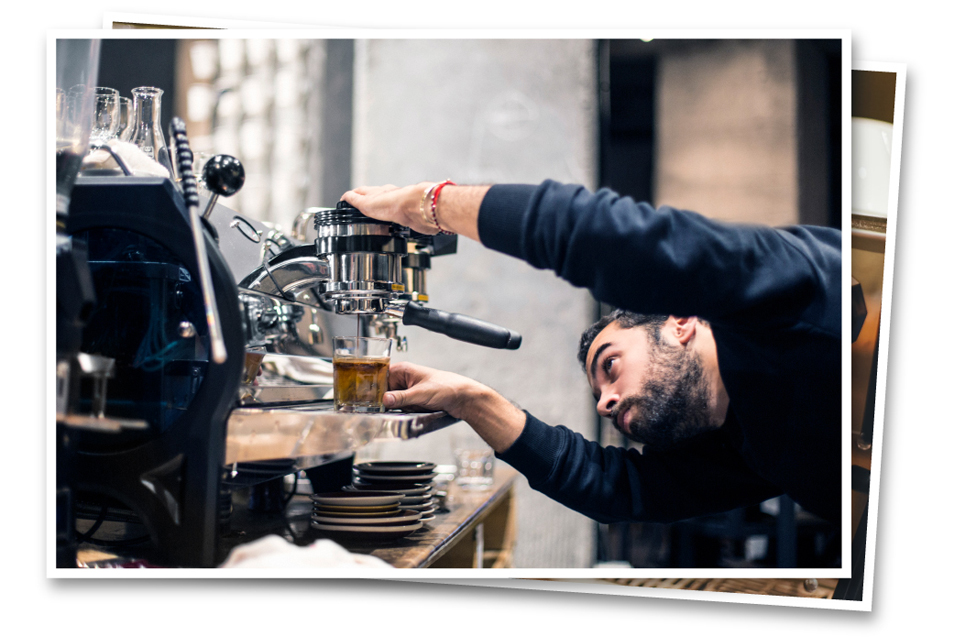 What makes Bristot coffee so special?
Marcel: Bristot is a very family-orientated business with a rich history in coffee roasting, celebrating their centenary last year. They are a world class boutique-roaster and are located at the foot of the Italian Dolomites, an UNESCO World Heritage Site. They employ around 60 people and roast in one year what larger companies turn out in 2 weeks! Their focus is on quality over quantity.
Toby: The founder of Bristot is said to have had a hand in creating the first ever espresso machine and you can really get a feel for their heritage when you visit their HQ, which we do on a regular basis. Bristot was virtually undiscovered in the UK when we started and we are proud to have helped increase awareness of their coffee. We are now the largest distributor of Bristot in the country.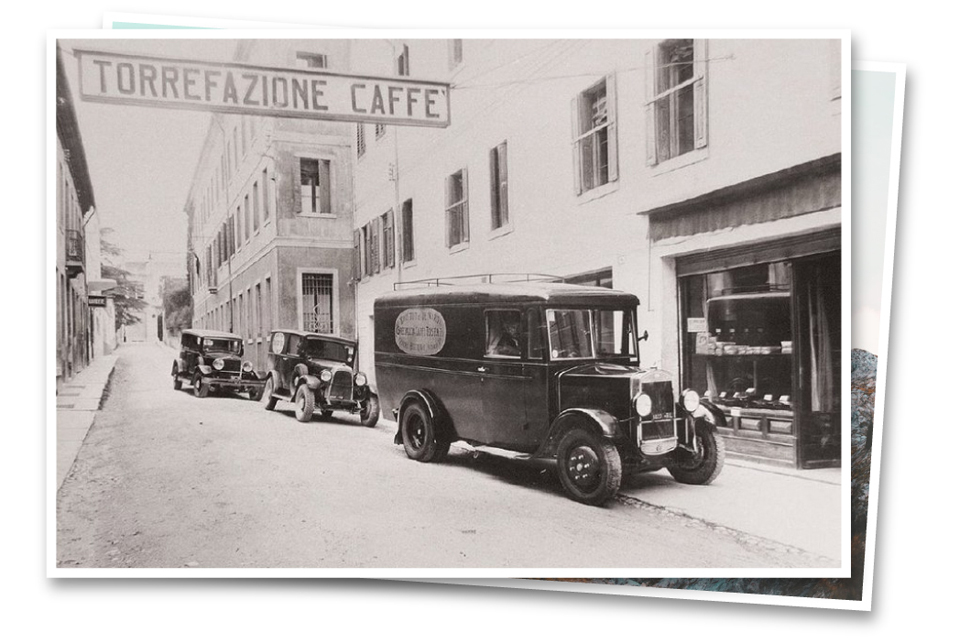 Your original business model is based on wholesale, supplying businesses in the hospitality industry. Can you tell me more about this?
Marcel: Bristot is a wholesale product with a distribution network worldwide. Their products are rarely found in retail (apart from in a few Italian supermarkets!).
Toby: Marcel has extensive experience within the hospitality industry and in procurement. Together, we had a long list of contacts to approach and, with my background in sales, the wholesale model was the obvious choice.
How has COVID19 impacted your business and more widely, the coffee industry?
Toby: Our wholesale business slowed down considerably as lockdown was imposed. Our customers had to close their doors and we had no retail arm. We had to adapt and we quickly set up our online shop on the website. We reached out to the local community via social media and the response was really encouraging as sales rose, largely through word of mouth.
Marcel: Coffee is one of the most robust commodities on the planet! As an affordable luxury, sales and demand tend to increase during times of recession. For The Fresh Coffee Company, we have certainly been challenged. But we have also been presented with new, exciting opportunities as a direct result of the situation which are shaping how we move the company forward. 'The Service', our new coffee shop on Saville Row, would probably not have happened, certainly not this year, were it not for the pandemic.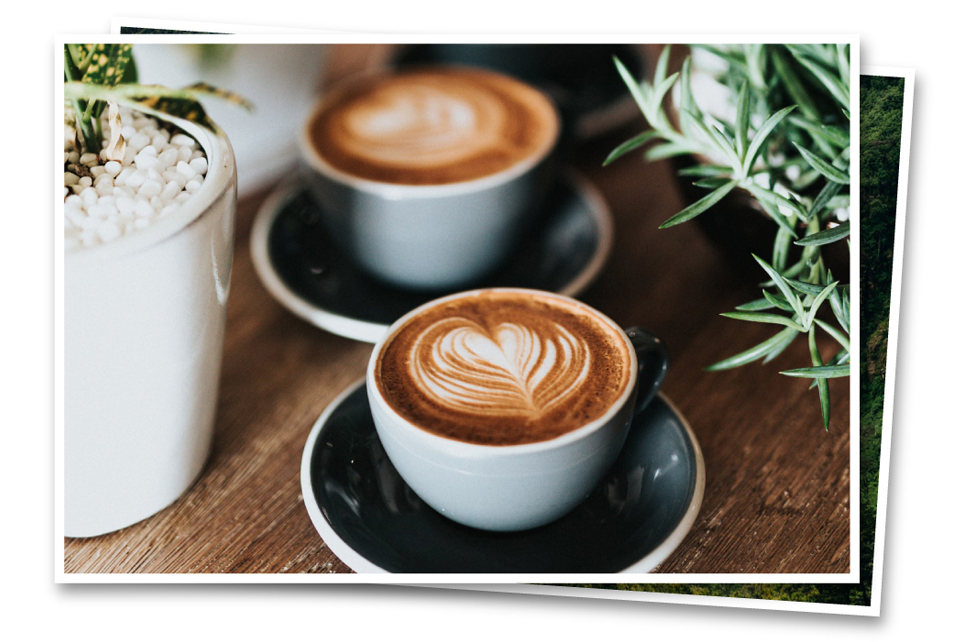 More recently, you have looked to expand your B2C offering and included subscription options. Is this an area you are looking to develop further?
Toby: Yes, we want to develop this service to create a regular income for the online shop. We also want to build our community of customers in this space and the subscription model allows us to engage with them more effectively and on a more personal basis. We would love to involve them in product development for example and in other areas of the business as we grow.
As you've already mentioned, you have recently opened your first coffee shop on London's iconic Saville Row. How did this come about and what are your hopes for this side of the business?
Toby: 'The Service' is a collaboration between 3 of us: TFCC, Cad and The Dandy, a world-renowned tailor on Saville Row and Creative Agency Department Two. We met James Sleater, Founder at Cad and The Dandy through Bristot's sponsorship of the Bahrain McLaren Road Racing Cycle Team, who James' company also sponsor.
James had a vision to turn a vacant site opposite his store into a meeting hub and event space. Having supplied his store's coffee for over a year, James wanted us to help repurpose the venue and create a coffee shop as part of this space. The aim is to increase footfall, to attract local office workers and potential customers to help regenerate and revive a struggling Saville Row. We have also just installed 15 mannequins to provide a showcase for local tailors and up and coming designers.
Marcel: Our initial objective for the project was to increase our profile, create attention and drive more customers to our online shop to build on the retail side of our business. We opened last week and the initial signs are really positive. The dream is to open more venues in time.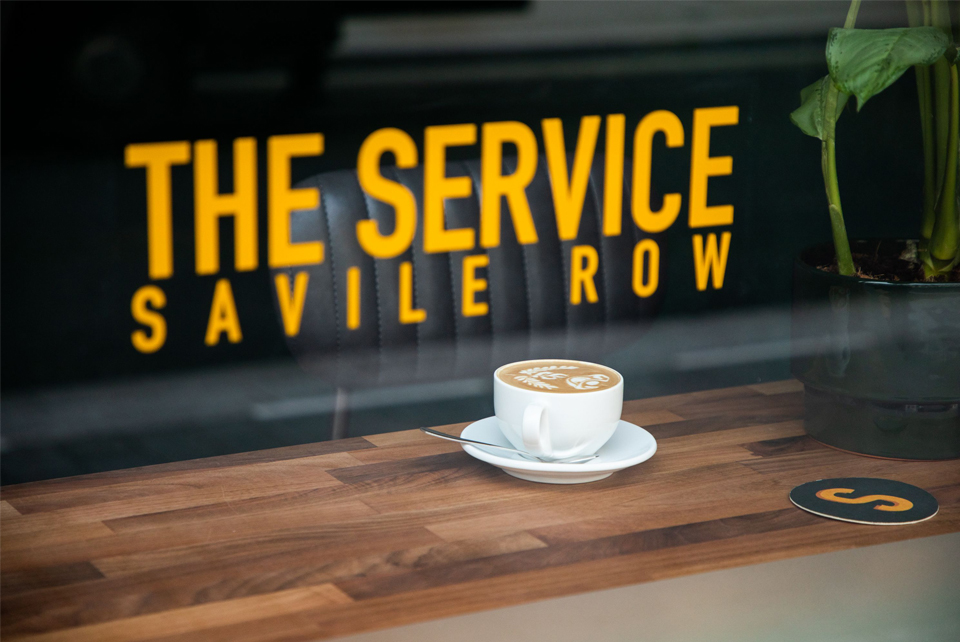 What are your predictions for the coffee sector moving forwards?
Marcel: The coffee industry will continue to grow. 95 million cups of coffee are consumed every day in the UK and this number continues to rise. People are becoming more discerning and knowledgeable about the products they choose which pushes the demand for quality and variety of choice. I think you can expect to see more independent and artisan roasters on the market over the coming years.
Where do you see yourselves this time next year?
Toby: Our focus continues to be on our customers. Our philosophy has always been based on building long-term relationships as opposed to quick fix gains. Of course we want to grow, but we will achieve this through retaining and growing our existing customer base and continuing to deliver a great level of service. Post COVID19, we want to help our customers get back on their feet and see them grow. Longer term, it would be fantastic to build on the success of 'The Service' and become a multi-sited coffee business.
Toby and Marcel, many thanks for taking the time to talk to me and we wish you every success with The Service and your wider business as you continue to grow!
Find The Fresh Coffee Company here.
Follow The Fresh Coffee Company on Instagram and Facebook.
Follow The Service on Instagram.
Do you have a business story to share? Get in touch with our team, we'd love to hear from you.