Sport plays such an important part in British life, particularly during the Summer months when various sporting activities would typically provide a focal point for weekend activity. The return of sport has been eagerly anticipated. It represents a welcome sign that life is slowly returning to normal, albeit a very different one.
It has been almost 3 months since the coronavirus outbreak decimated the sporting schedule. Regular fixtures at all levels across the world came to an abrupt halt in March, and at the same time, announcements were made confirming the postponement of some of the biggest sporting events, including the London Marathon, Euro 2020 and the Tokyo Olympics in order to prevent the spread of the virus.
Over the past few weeks various countries across Europe have started to ease their lockdown measures and gradually restart their own sporting fixtures, giving UK sporting bodies the opportunity to look at what measures might need to be imposed and start making plans for a UK return to sport.
Sport returns behind closed doors
On 30th May, the UK government released guidance on elite sport announcing that certain sports could resume so long as strict guidance was followed. Horseracing was confirmed as one of the first sports to resume, beginning with a fixture behind closed doors at Newcastle Racecourse on Monday 1st June.
The New Horse Racing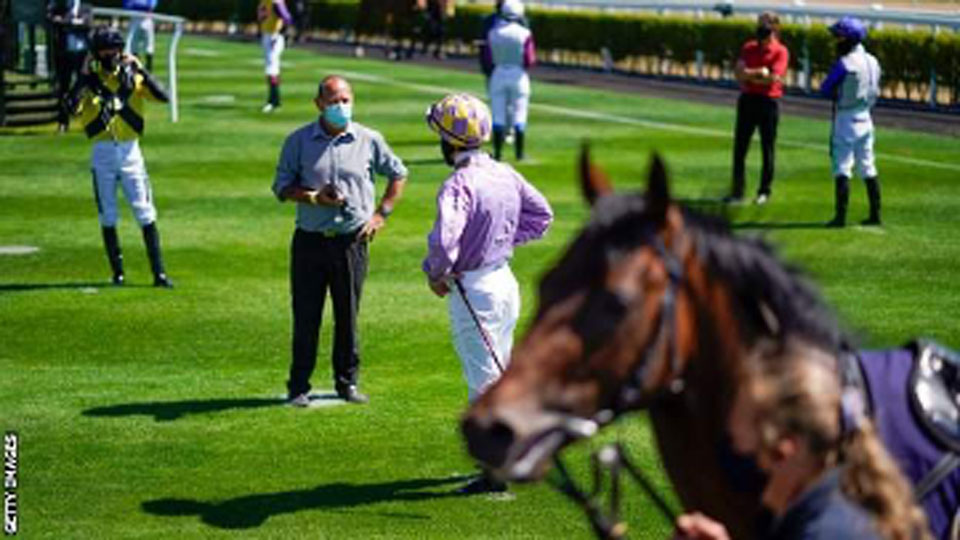 In order to comply with the new guidelines, the sport has had to make significant changes. Race courses are now open to a select few people who each have to complete a threestage screening process, including medical checks before depar-ture and on arrival. All jockeys and stall handlers have to wear masks. Social distancing measures are strictly enforced at each course, with markers on the floor, two metre warnings on the walls and a oneway system in place. With no bars and restaurants open, food is provided in the form of packed lunches in paper bags for those who need to be fed. Most noticeably for ardent racing fans, with no oncourse bookies and high street shops closed until 15th June, online and telephone betting are currently the only options open for those who want to put their money on the day's events.
The New Football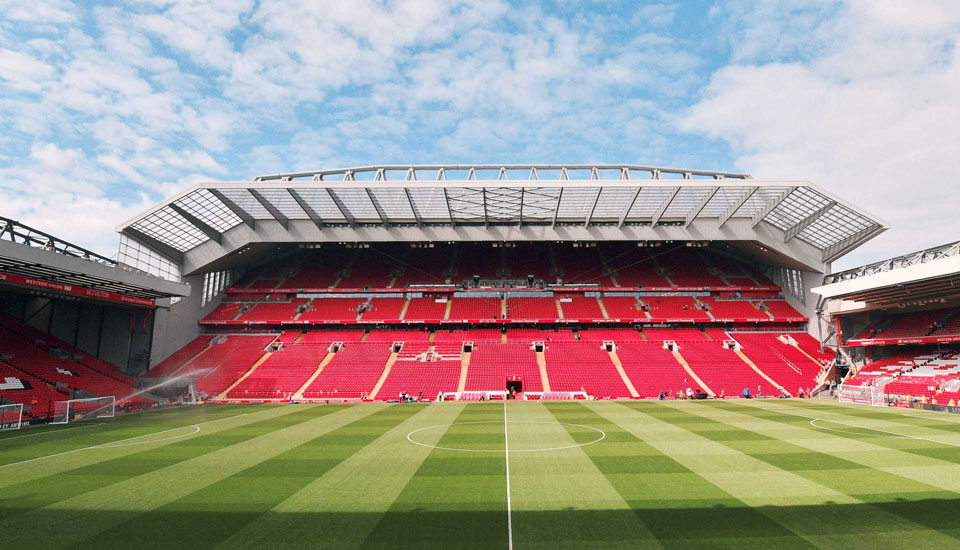 The football championship season is set to resume on 20th June, more than three months after it was suspended because of the coronavirus pandemic. However, this date is still provisional and subject to the strict proviso that all safety requirements and government guidance is met.
Fans will be able to watch Premier League action on free-to-air platforms for the remainder of the season after the government called on the league to "widen access" in light of continued social distancing measures.
For brand partners, football's return behind closed doors clearly presents a host of challenges. A huge amount of a fan's enjoyment of the game is tied up in the atmosphere, the experience of match going and the roar of a packed stadium. This experience links to the emotion of following the sport, and inevitably becomes the focus for brands and so without being able to actually be at a game, brands need to think about targeting consumers in a completely different way. One major sporting advertiser, Budweiser, has focused on making the "Support from Home" experience as rewarding and fun as possible. As part of this, the brand created the "Bud Light's England pub quiz", capitalising on the nation's newfound love of online quizzes. Hosted by football commentators John Barnes and Ray Parlour, the quiz was streamed live to thousands of Three Lions fans on YouTube.
When football does return, while fans will be physically detached from the game, this does not mean they should be psychologically and emotionally detached from the action. There are still plenty of exciting of opportunities for brands to target them, however it will mean strategically resetting, recalibrating and approaching their strategies in a completely different way to reach consumers.
Virtual Charity Fundraising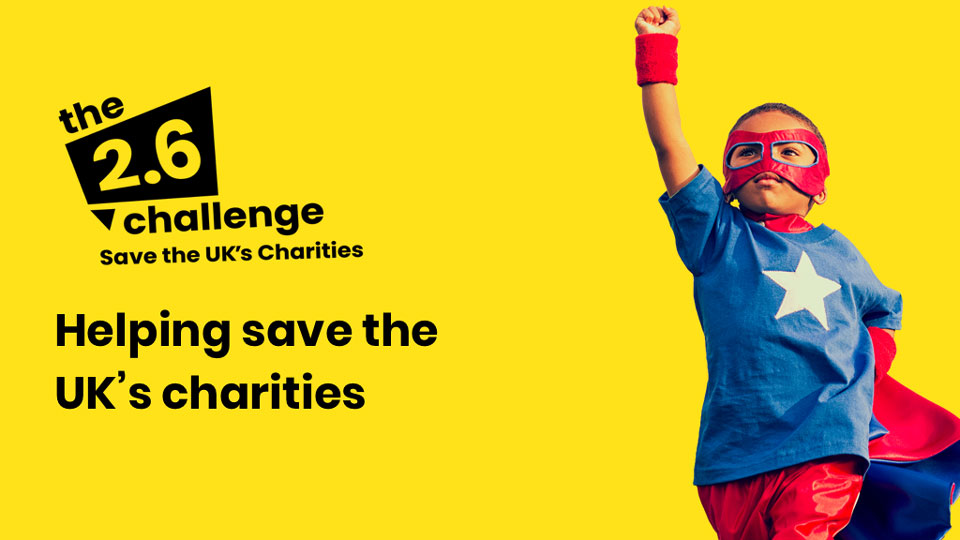 The Covid-19 pandemic has had a catastrophic effect with the cancellation of thousands of sporting events and the loss of billions in income through fundraising.
The Virgin Money London Marathon alone, which should have taken place on Sunday 26th April, is the world's biggest one-day fundraising event raising more than £66.4 million for thousands of charities in 2019.
Many of these charities have had to reduce or stop services at a time when vulnerable members of society need them most and there is uncertainty over whether many can survive.
In an effort to capitalise on the focus around this landmark fundraising day, with thousands of runners still keen to raise money, and many others in lockdown and keen to help, the #TwoPointSixChallenge initiative was created. This involved doing an activity which complied with the guidelines on exercising safely, based around the numbers 2.6 or 26 and completing it on Sunday 26th April – when the 40th London Marathon would have taken place. Various sporting and non-sporting celebrities all took part doing a wide variety of fun activities from hula hooping to planks to dog walking. The initiative captured the spirit of the nation and was widely reported across social media channels raising over £10 million of much needed funds for charities.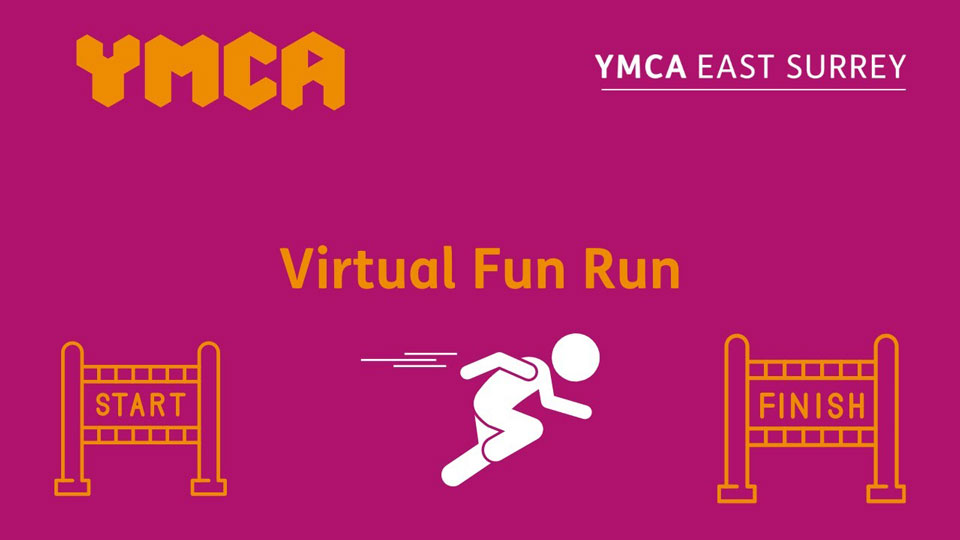 On a more local level, when the 150th YMCA Fun Run was forced to cancel its annual event in May, the charity instead ran its first ever YMCA Virtual Fun Run. Taking part involved running the usual 1 or 5 mile fun run route or a route of choice during May with all proceeds raised going to the YMCA corona virus appeal supporting some of the most vulnerable in the community affected most by the crisis, at a time when normal income generating activities are on hold but the funds are needed more than ever.
As the return of more and more sporting fixtures are announced, the new sporting landscape will undoubtedly be a very different one to the one left behind in March. Sports face the unenviable challenge of overcoming the current ban on spectators – and all the issues surrounding this, as well as being in a position where they must continually evolve and adapt as protocols imposed by the government are continually reviewed. Sport is facing is toughest battle in these unprecedented times, but changes may benefit the sport for the future and ultimately, they must do whatever it takes to recover the industry back to its former glory. Charity sporting events, which are wholly reliant on crowds and large numbers attending, face an even tougher battle. For these events adapting to social distancing measures would, in most cases, simply not be feasible forcing organisers and charities to continue to look to create innovative virtual initiatives to raise much needed funds.