Reigate's first bubble tea venture, Bubble Lab, has recently opened inside Diana's Sewing Shop on Church Street. The new business has generated huge interest across social media with loyal customers forming long queues outside, keen to try out new flavours and get their fix of this rapidly growing beverage trend. Rhi meets the entrepreneurs behind the new opening, Lila Tarsitano and Diana Cavagnero to find out more about the history of bubble tea, how the idea to open the venture came about and the difficult challenges faced since opening:
Can you tell me about your background and why you decided to open a bubble tea business?
I (Lila) have been working in the banking and financial services industry for more than 22 years, and while I love my career, during lockdown I was looking for something fun to do as a side hustle!
At the same time my close friend Diana, who runs Diana's Sewing Shop, was looking to diversify after Covid hit revenue streams hard and was exploring various ideas for using the space at the front of her shop.
We identified that there was a gap in the market for an independent bubble tea vendor within the local area – the trend has been growing exponentially over recent years, however the nearest outlet is Epsom.
The trend is particularly popular amongst young people and the location is perfectly placed for capturing the passing trade from the local college and schools as well as offering a fantastic space for young people to hang out, so we decided to become business partners and Bubble Lab was born!
Can you tell me more about the origins of bubble tea?
Bubble tea originated in Taiwan in the 1980s when a trend developed amongst children to drink black or green tea flavoured with syrups or powders which was then shaken to mix the ingredients forming foamy bubbles at the top, leading to the term "bubble tea".
A few years later, tapioca pearls were introduced to Taiwan and the idea came about to add them to a favourite drink. When shaken together the pearls looked like bubbles in the drink and this is the basis for the bubble tea we enjoy today. The consistency of the pearls is similar to a gummy bear texture, creating a unique taste sensation within the drink. The pearls are the size of a marble and so you would typically drink bubble tea using a huge fat straw.
The drink has evolved considerably since then by adding popping bubbles (created through using a special puree/liquid) as well as using a variety of ingredients including fresh fruits, different milks and ice.
What is the concept behind Bubble Lab?
Once we had agreed on launching a bubble tea venture, we decided that we wanted it to be more than just a bubble tea outlet, we wanted it to be a special and unique place, somewhere which has personality and passion where kids want to hang out, to socialise and celebrate. To make the venture stand out even more, and set us apart from any competitors, we decided to theme it around bubble tea with a British twist. We only use the highest quality ingredients, including Morning syrups which are premium syrups from Europe and Belvoir branded cordials.
Can you tell me about the range of flavours you offer?
We conducted lots of research into which flavours were the most popular as well as experimenting with some new flavours to ensure we provide plenty of choice for customers. One of the most unusual flavours we sell is taro milk. Taro is a starchy root vegetable with a brown skin and light purple interior (similar in appearance to a sweet potato), so it works very well in photographs and is very popular on Instagram! Our best seller is kumquat which is sweet and citrusy and has great health benefits due to its high vitamin C levels. As well as a wide range of flavours we also sell different tea bases including quintessentially English flavours such as elderflower and rose.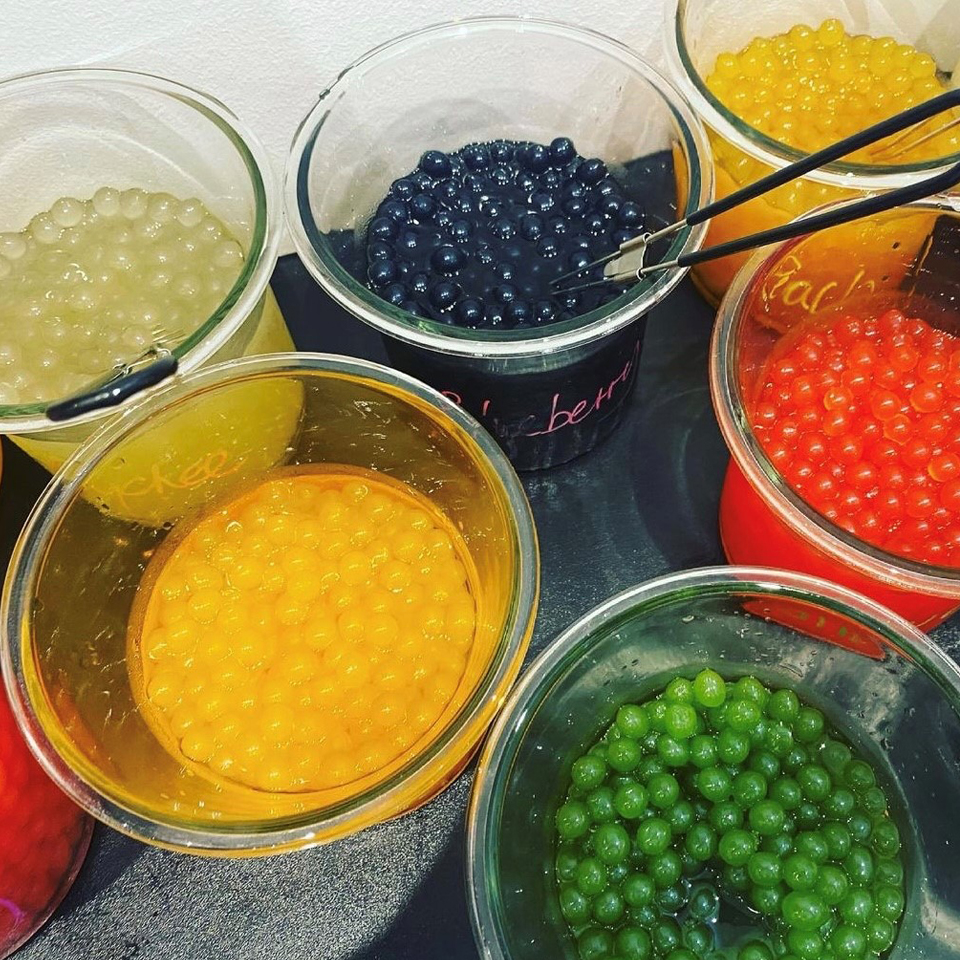 Have you faced any business challenges since opening?
Yes, the biggest challenge we have encountered, and still experience currently, is the severe shortage of "bubbles", due to the drought in Taiwan affecting production of the tapioca pearls. This has led to many bubble tea outlets closing worldwide. As a result, we have had to source alternative suppliers for our ingredients which had meant paying a premium. There have even been shortages of green tea and black tea which has driven up the wholesale price by around 20% and had a big impact on our margins. We expect the bubble shortage to continue until the end of the year which is a major worry for us.
How have you marketed the business?
We haven't embarked on any paid for marketing to date as our loyal customer base has proven to be the most effective marketing channel! Our customers have helped us to build a strong presence on social media as well as spreading the word about Bubble Lab amongst their friends, creating a constant stream of regular customers. Our location has also been a big advantage as we get a lot of passing trade from the college. The overall reaction has been fantastic and some days we have struggled to keep up with demand.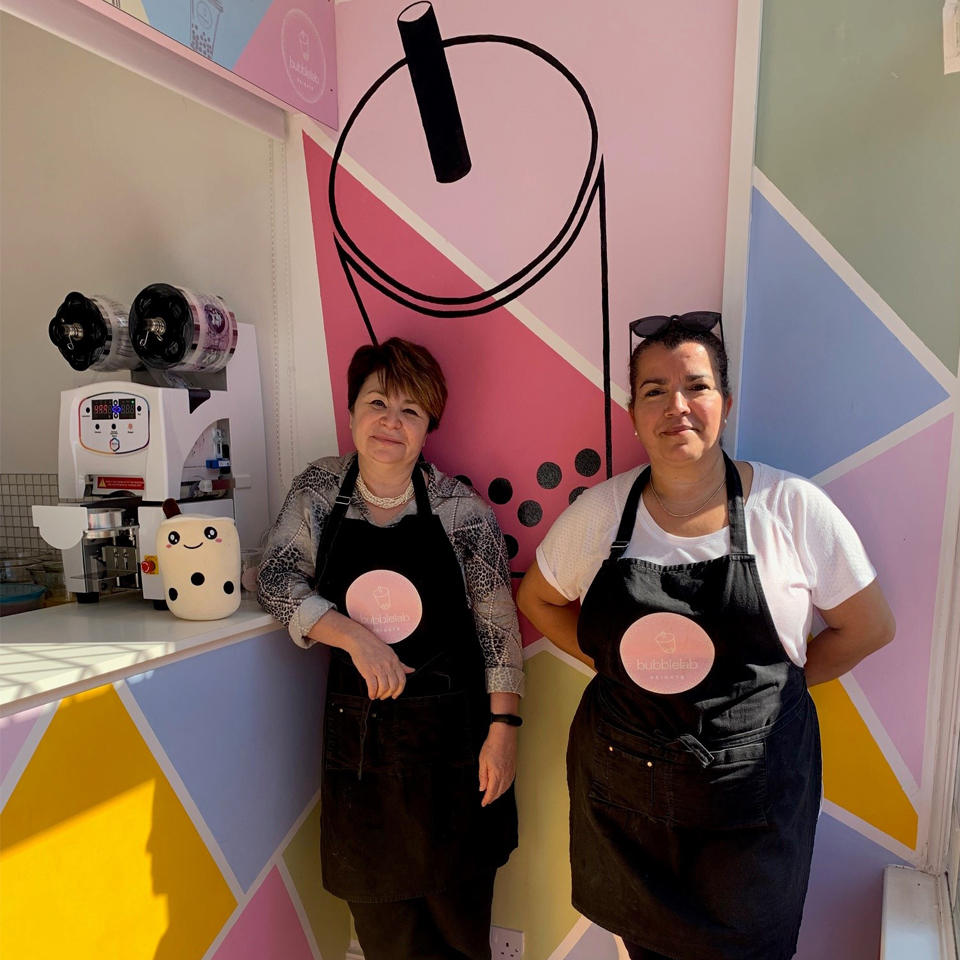 What are your future plans for Bubble Lab?
We are continually looking to grow our flavour base and the range that we offer. Due to the uncertainty surrounding availability of ingredients we are currently keeping growth plans modest however we are looking to introduce a click and collect service over the coming months.
What's your favourite bubble tea flavour?
We both love the kumquat flavour tea with lychee topping – it's so refreshing and would definitely recommend it for anyone having trouble deciding what to go for!
Thank you both so much for your time, it was fascinating hearing about your business journey so far. Good luck and we look forward to popping in for a bubble tea very soon!
Find out more about Bubble Lab here:
Do you want to be featured in one of our small business interviews? Contact our team to organise an interview.