Nestled in the picturesque Surrey countryside, just a short drive from Reigate town centre, lies the newly opened Buckland Park Lake. Previously, a limited section of the vast site had been used exclusively by the Buckland Estate fly fishing club and by the Surrey Hills Adventure Company for various water-based sports, however, following extensive refurbishment the whole site has now opened to the public. Boasting a pristine lake, water sports lagoon and a small sandy beach as well as almost 50 acres of mature woodland, walking trails and an abundance of wildlife, the site is also home to a stunning new glass fronted relaxed dining venue, The Reverie, perched on a peninsula overlooking the lake – with lots of exciting additions in store for the unique space.
Rhi caught up with Dominic Sanders from the Buckland Park Estate and Site Manager Wayne Thornton at a lake-view table at The Reverie to find out more about the park itself and the estate's ambitious plans:
Can you tell me about the history of the site and how the idea for turning it into a recreational lake came about?
Buckland Park Lake is part of Buckland Estate which started quarrying silica sand in 1924. Buckland Park Lake was quarried from the mid-1950s to around 1990. At its peak the Buckland sand quarrying business was one of the largest distributors of fine silica sand in the UK! When the quarrying ceased, the site then became a silica sand processing plant and during this period the lake that you can see now naturally formed. After the sand processing operation finished in 2014, nature was then left to take its course. Beautiful natural sandy beaches, sandstone cliffs and the sandy acidic soils support particular plants creating an almost Mediterranean vibe which we felt was too special not to share! We decided to seek planning permission back in 2017, which ended up turning into a fairly protracted process, not helped by Covid, to turn the site into the recreation space you see today that the local community can enjoy. To help bring the project and our vision to life, we secured part-funding from the EU rural development fund.
What can people expect from a visit to the Buckland Park Lake?
We have aimed to create an oasis of calm where visitors can relax, maybe try a new activity or enjoy a bite to eat with a beautiful view at The Reverie restaurant. We currently offer a wide range of activities which appeal to a broad age group, ranging from quiet relaxing activities including lakeside walks (at the moment we have two walks that are open but will be increasing this over the coming months), fishing and yoga – run by partner operators, through to more active activities such as open swimming and paddle boarding – run by the Surrey Hills Adventure Company. We also have a small beach area, playground and paddling pool for families to enjoy.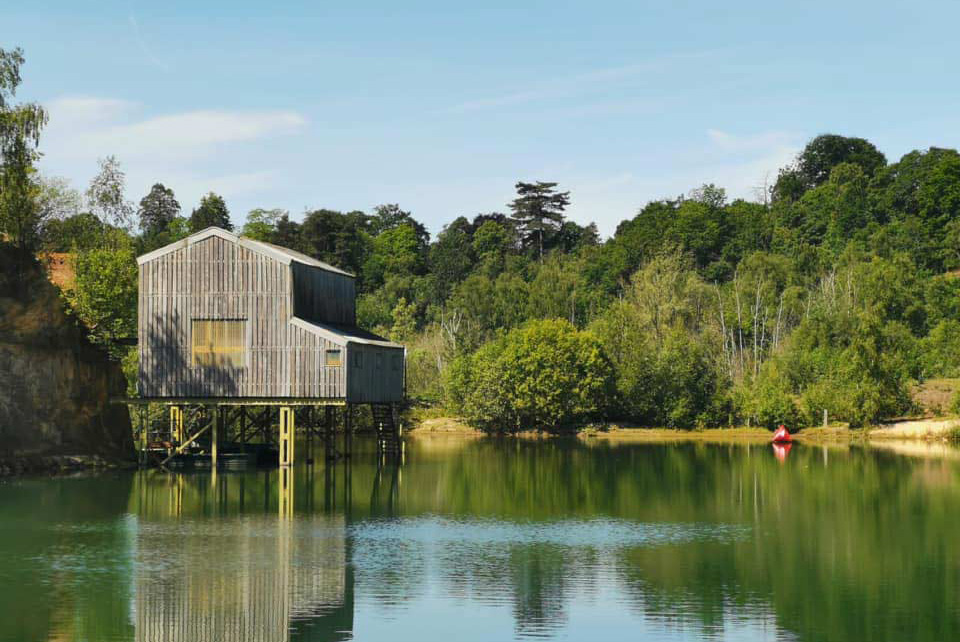 Can anyone visit the site or is it for members only?
We have tried to make the park as inclusive and accessible as possible, as we want the site to be part of the local community, which is why we decided not to make it a private-members only venture. We do offer a membership arrangement for those who are interested which works out better value for regular visitors who would otherwise be paying the entry charge on each visit. Our ideal business model is to have a mix of day tickets and membership to keep it accessible but allow us to control numbers. The car park on site is fairly small and could not accommodate large numbers of people, and the grounds could not cope with high volumes of foot traffic so we do need to restrict visitor numbers. I imagine over time as we find our feet this will evolve and change – there are certainly benefits of a membership only model which allows us to keep full control over numbers and also a steady income stream over the year but we hope to avoid this.
You mention an entry charge, could you just give some more detail on this?
We do have an entry charge for day visitors to the lake and restaurant (discounted for those who arrive on foot or by bike) – this rate is only for those who are not prebooked onto any of the lake activities (where the cost is already included in the activity charge) and this helps recoup some of the huge costs involved with the running of the site and the investment already made and also as a way to limit numbers. We hope that people will balance the cost against the offering and feel that it's worthwhile. We do understand that typically people wouldn't pay to go to a restaurant with a lake but this is a lake which has a restaurant and the charge is for visiting the lake site to enjoy all the benefits.
What marketing have you focused on for the launch?
Because of Covid and concern that the roadmap might not allow us to open on the date we had planned for (we had already pushed the open date back once and were worried it might happen again), we opted for a soft opening rather than a grand splash. Even now with continued uncertainty we are continuing to remain cautious with our promotional activity. Fortunately, even with limited promotion just on social media word has spread rapidly and The Reverie was inundated with enquiries when bookings opened, so much so that they have just moved across to an app to manage the booking process as the restaurant team were struggling to cope with the demand!
We have a very visual website which we felt was one of the most important marketing channels for the site. Images are everything to convey the beauty of the location so the website is very picture heavy with stunning imagery to entice visitors. We have also linked this through to our social media channels – particularly Instagram and Facebook which are working well for us. These channels are all linked up with the accounts for The Reverie and The SHAC.
We have no plans to run any generic advertising campaigns for the site however will be doing targeted campaigns to promote specific events – such as the popular Segway which we are running again this summer.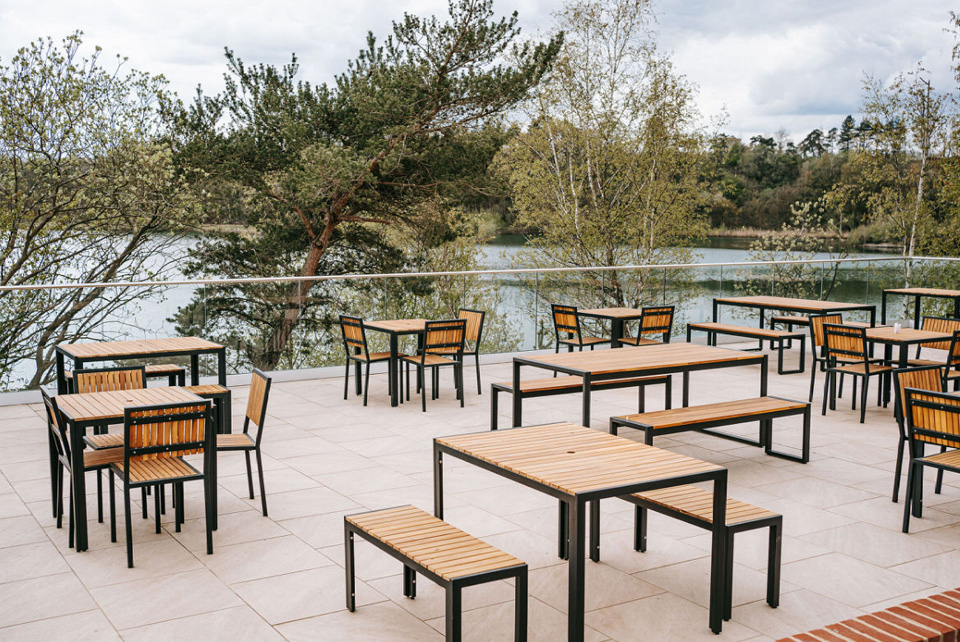 Are there any challenges you anticipate for the business?
Yes absolutely, aside from the challenge of Covid and potentially having to close the operation if another lockdown is announced, we are very mindful that the park is very much weather dependent and by its nature will attract more visitors in summer than winter. This gives us a chance to look at extra promotions and events to run during the quieter winter period. As we cannot predict demand, the site can't be run in a rigid way and the whole operating is continually evolving as we constantly listen to visitors to find out what they want from the site.
The tricky balance is running this as a business while keeping it unique– we could have brought someone outside of the estate in to run it but then we would have lost our heritage, so the idea was to grow it as an extension of what we already do. This is a massive venture – it is the biggest project the estate has done for years with lots of risks, overheads, liabilities and this is something we are not familiar with. We are naturally nervous about whether it will be a success. While the venture is expected to make a return we don't have to squeeze every drop from the lemon from day one - it's thinking about it as a long term venture and the business evolving rather than all about making money. The most important thing is that the park gives back to the environment, employees, stakeholders, the community and that's what we should be doing and not compromising on that.
What plans do you have for the future?
We hope to be operating for a long time and want to make sure we are operating it in an enjoyable way, we are not a chain so the whole operation is more relaxed and the beauty of it has the character of an operation run by a small, local team and people seem to like that.
We feel that the site lends itself to really unique, quirky events although the challenge is how we manage these without it turning into a theme park!
We have been looking at possibly running pop-up Christmas events and ice skating, we would also love to build a mini golf course and kids trim trail, maybe even a desert island picnic excursion event. We would also love to do some crazy stunts and have plenty of exciting ideas! Ultimately, we want the site to be as unique, fun and interesting as possible and a real valuable resource for the local community.
Thank you very much for your time and best of luck with this exciting venture!
Follow Buckland Park Lake here:
Do you have a small business story that you would like to share? Contact our team to be featured.