Reigate High Street in Surrey is about to welcome Canakin, which promises to be a new destination for high-quality speciality coffee and patisseries. Beccy recently met with Lee, owner at Canakin, to discuss why he gave up a lucrative career in the city to focus on his passion for pastry and the challenges he sees ahead:
Tell me about your background and why you decided to set up as an independent business?
I spent almost 28 years working in the city of London, mainly for large corporate organisations in the Futures & Options sector. In 2017, I felt the need to break the binds of the city and commuter-life once and for all.
During that time, around 8 years ago, I had also studied Patisserie at La Cordon Blue. I graduated just before my eldest son, Ben was born. I had a dream to open a café but I couldn't find the ideal premises and I now needed to support my new family.
So, in 2017 when a contract ended, I decided that was it! No more wasting away my life working for these faceless banks. I wanted to redefine my purpose. I started making macarons from home just to keep myself busy and then, by a twist of fate, I offered to make them for a local independent ladies clothes shop who were having a fashion show. They were very popular. It was then that 'Macarons by Lee' was born.
The shop came about in October 2018 when my wife, Elena saw an Instagram post showing a shop with a 'For Rent' sign in the window. That was of the former Lingerie Boutique. Within a few days, I had agreed to take it over.
You have recently rebranded – tell us about the strategy behind this brand update and why you chose the name 'Canakin'?
Rebranding was a simple decision – I wanted the café to become a destination and I felt 'Macarons by Lee' did not fulfil that purpose. I needed a name that could be used in the sentence: "Let's go to blah for a cup of coffee & some cake".
I researched the origins and variations on 'cup of coffee' and found the word CANNIKIN. I read the definition, shortened it and changed the spelling to make the word more aesthetically pleasing. So CANAKIN is not a real word but I have linked it back to the original definition of CANNIKIN – a small drinking cup - and incorporated this into the overall brand design.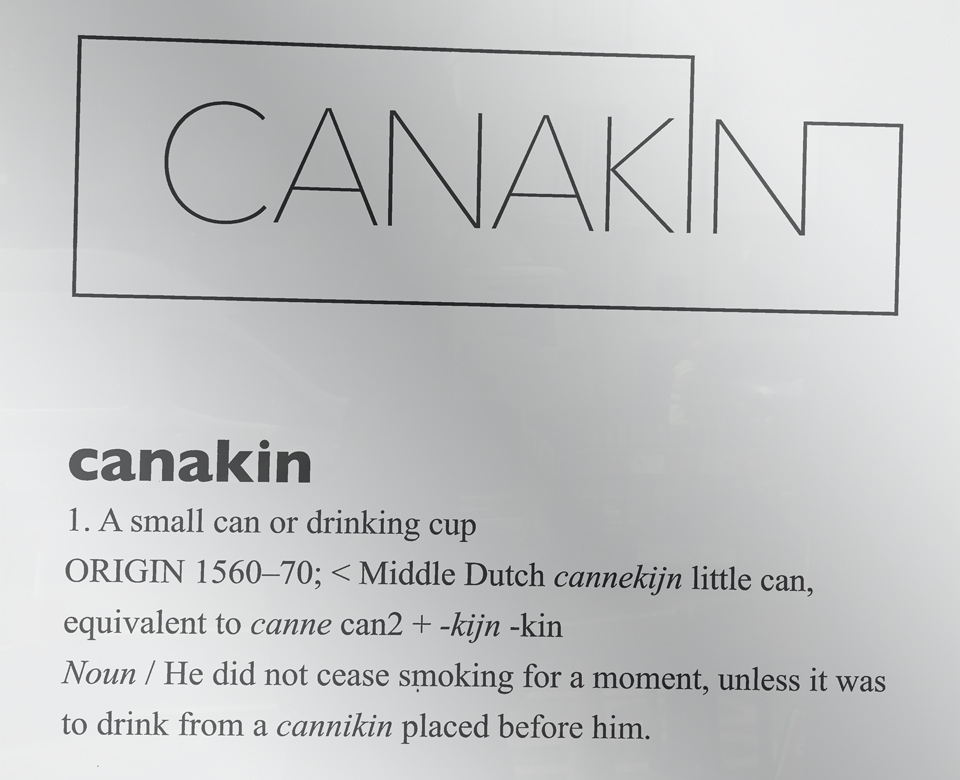 What can customers expect from Canakin?
When devising the concept for CANAKIN, I recognised the broad appeal of coffee shops amongst several varying target audiences, all of whom have different behaviours, so I needed to pinpoint what my USP would be.
Ultimately, I wanted to produce a high-quality product within a desirable destination that people could get excited about and will want to come back to time and time again.
All the cakes and pastries will be made on site and will be fresh every day. Many will be seasonal and change regularly, so there will always be something new and different to try. I will continue to make macarons as these do still have an enormous appeal to both adults and children alike.
Our produce will be available to either eat and drink in the café or to take away. Customers will also be able to order larger sizes of all our cakes & tarts for dinner parties, birthdays or simple to share and enjoy at home.
Our coffee will be truly unique. I knew from the outset that Canakin would be serving 'Speciality Coffee' – this is a coffee that originates from the top 20% of fine coffee beans grown in the world. The quality is superior to other high street offerings, from the bean selection through to the roasting process and final preparation. I sincerely hope the fine people of Reigate like my choice!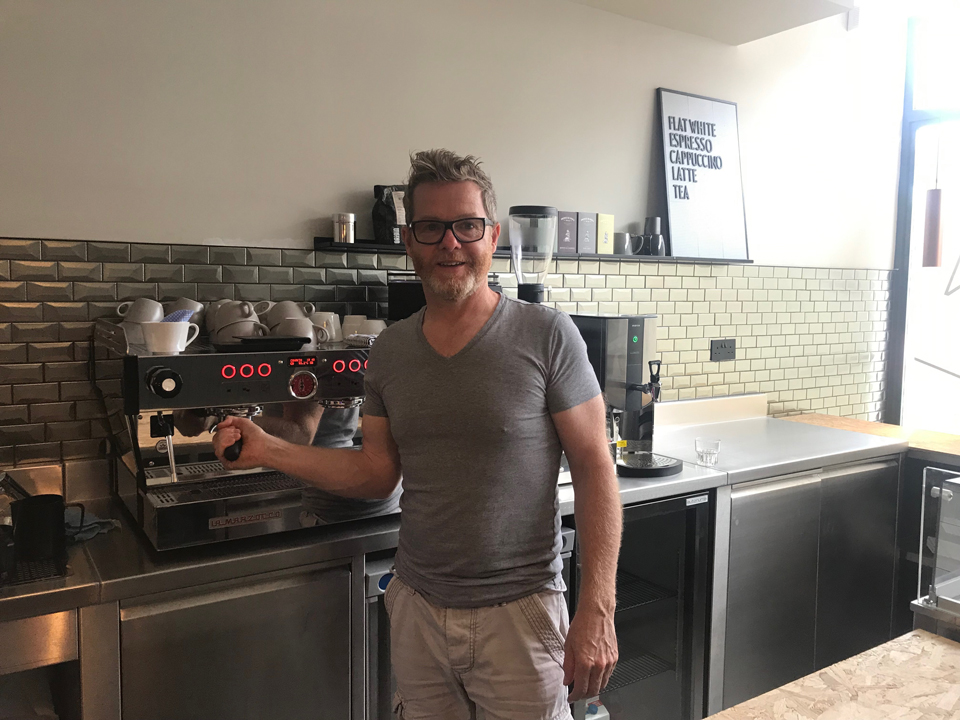 All being well, you are due to open in August. What challenges do you see ahead?
I wanted to open on the May bank holiday weekend but that was severely delayed due to issues with the water supply company. However, with help from the Reigate Business Guild, the required work was completed and I am now able to finish the rest of the café refurb. I will hopefully be opening in August. You can keep up to date with exact timings on the Canakin Instagram feed.
The only other challenge I see is staffing. There does appear to be a shortage of qualified available full-time bar staff. I will also need a pastry chef to help me in the kitchen and they are proving even more difficult to find. Get in touch if you'd like to join the team!
As a new independent business on the High Street, which marketing communications channels will you be focusing on?
Our brand awareness should be helped simply by having a presence on the High Street initially. However, I do understand the need to 'get the word out there' and social media is probably the most effective platform there is. Not only from a cost point of view but the level of targeted exposure is so great.
I've never been very good at documenting my life as I'm very much of the moment. However, social media is about sharing that moment and experience with others and I will be doing my best to do just that!
We wish you the best of luck with your opening and we will be in for a cup of coffee and macaron very soon!
Follow Canakin on Instagram here @canakin_reigate
Get in touch with our team if you would like to share your business story.