As we approach the end of a difficult year; one which has seen childhood poverty rise to its highest ever levels, this Christmas looks set to be extremely tough for many families and so charity support will be relied upon more than ever before.
During the upcoming festive season, two key local charities, Stripey Stork and Renewed Hope, will be providing a much-needed lifeline for many local families.
However, these charities face huge challenges this year – as well as being in more demand than ever, their traditional routes of fundraising, such as businesses, churches and community centres are not operating in the usual way and so fundraising will be more difficult. Therefore, charity support is needed more than ever and for us to do all we can to spread the word and raise awareness of their vital Christmas appeals.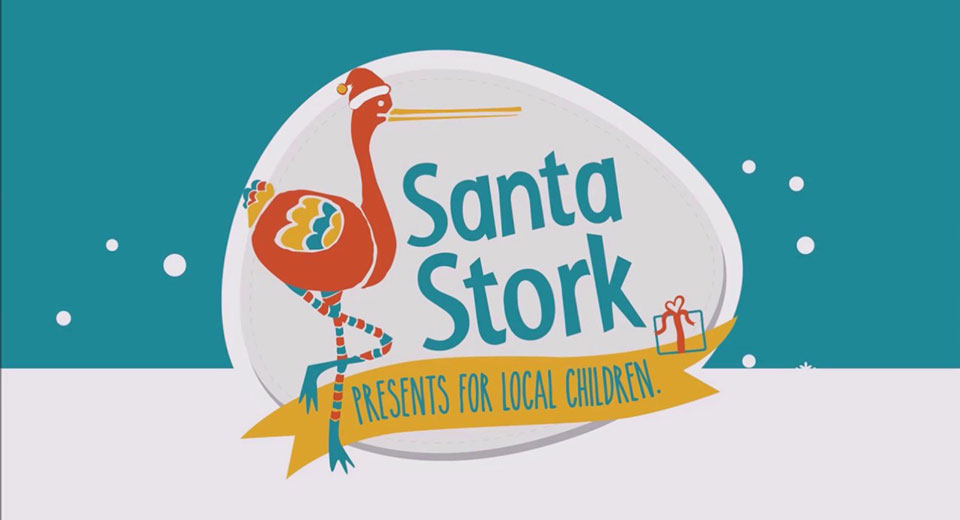 For the 6th year running, local Reigate-based children's charity Stripey Stork is running a Christmas giving campaign. Santa Stork 2020 aims to provide a new gift for local children who may otherwise go without this Christmas. Since the Covid-19 pandemic began, Stripey Stork has seen a 150% increase in referrals and this year they will be responding to requests on behalf of 2,500 local children and 1,250 of their parents/carers.
This year, as a Covid-safe solution which also supports a local business, Stripey Stork have partnered with local toy shop chain Toy Barnhaus, who have created an online catalogue of popular gifts and referral partners will use this to select gifts on behalf of the families they support. The charity will also be including a small gift for nominated parents/carers as they believe no one should go without on Christmas Day. These gifts are all listed on their website in the virtual Santa Shop with the money being pledged in the campaign being used to buy the requested gifts.
Click here to visit the Virgin Giving page to donate, or click here to pledge money for a gift from the virtual Santa Shop.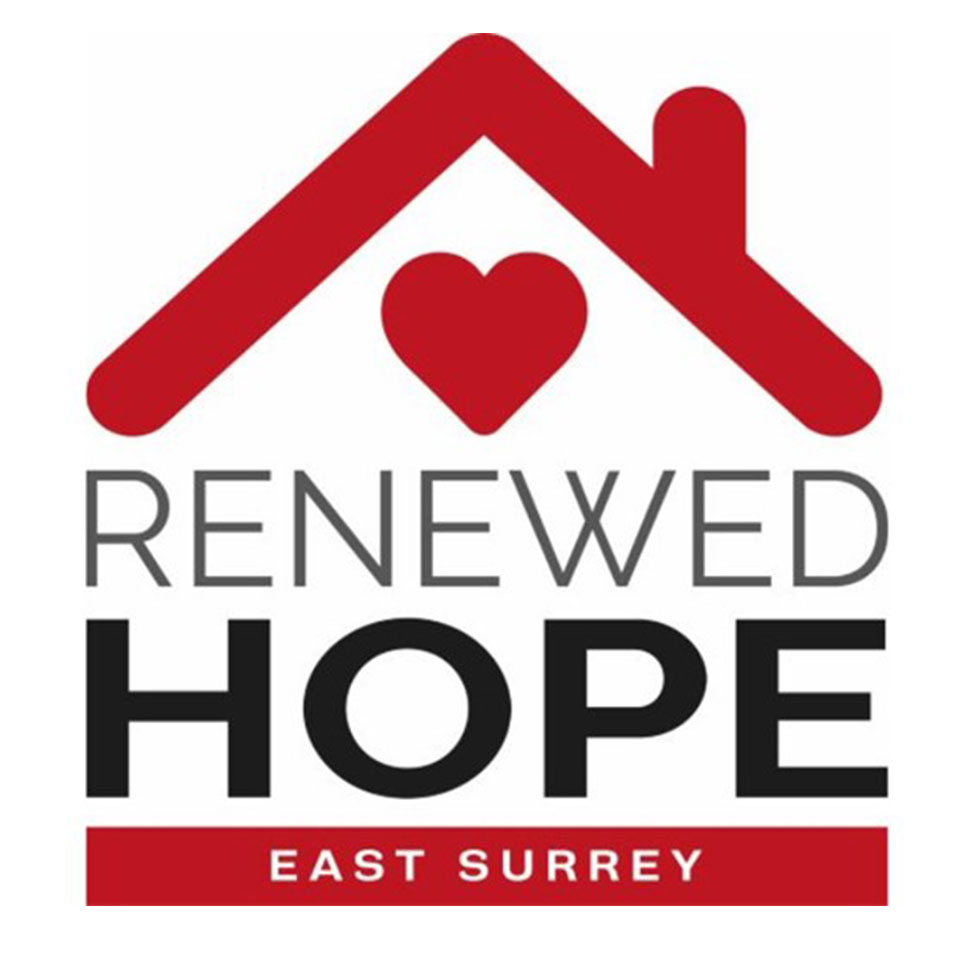 Renewed Hope is a local charity providing practical solutions and emotional support to the homeless, vulnerable and isolated living within the East Surrey area. During the Covid-19 lockdowns, they established a food bank service providing essential supplies to the elderly who were shielding and could not get out. From there, they started receiving nominations of people who were really struggling to provide food for themselves and families – many of whom had never needed to call upon a food bank before.
Throughout the year from their base at Shrewsbury Chapel in Redhill, they offer a drop-in service where people can have a chat and receive a free lunchtime meal. They provide a night shelter throughout the winter months which is hosted in various local churches, with free meals and a safe warm place to bed down for the night.
The charity welcomes the offer of volunteering, cooking, cleaning and delivering food to those in need in the community. They also recognise that time constraints can make this difficult, so any offers of financial help are also hugely appreciated. Whilst the charity receives grants, the cost of meeting the need in our community is always greater than the grants received and so the generosity of donors is very much relied upon.
For more information about Renewed Hope and ways you can help, click here.
Grow Smiles will be donating £3 from every Christmas tree sold to Renewed Hope. £3 covers the cost of a hot meal for a homeless person. Grow Smiles will be popping up at the Skimmington Castle on Reigate Heath between 28th November to 18th December.
Click here to find out more.
Formerly the Renewed Hope Food Bank, this operation is now managed by Reigate Baptist Church. Open Hands is asking for donations of non-perishable food and drink to distribute to those in need within the local area to help provide as festive a Christmas as possible.
Click here to contact the Baptist Chruch to find out which items are currently needed. Items should be delivered to Reigate Baptist Church on Park Lane East.
How businesses and individuals can get involved in these appeals...
Donate
With many Company festive meet-ups off the cards this year, consider donating Secret Santa gift funds or the Christmas drinks budget.
Alternatively spread some cheer with a fun festive fundraiser – maybe a bake-off, a Christmas quiz or a fancy dress zoom team meeting. For details of how to donate to Renewed Hope, click here. And for Santa Stork, click here.
Volunteer
If you or any of the team have any free time over the festive period, consider volunteering at the Renewed Hope shelter.
Gift food
Any food donations to the Open Hands Reigate Baptist food bank appeal this Christmas will be gratefully received. For details of items needed please click here to contact Reigate Baptist Church.
We all recognise how important it is to all play a part, no matter how small, to help make a difference to our local community this Christmas and spread some much-needed festive cheer!
Follow Stripey Stork on social:
Follow Renewed Hope on social: