As the coronavirus pandemic continues, business is far from 'usual' and for many businesses customer spending has significantly slowed down. In these uncertain times pushing products and services would typically be considered ill-advised. Mindful of this, many brands shifted focus to concentrate on messaging which was relevant and sensitive to the situation. However, as the pandemic continues, and the necessity to sustain businesses becomes paramount, brands have turned their attention to how they can actively market their business in this time of crisis in ways that are positively received by their consumers.
Communicating at the start of the pandemic
When it became clear how serious the situation was and how much concern there was surrounding the situation, many businesses focused on communicating their coronavirus policy to reassure customers that all required legal measures were being taken to protect employees and customers.
During this initial period, many businesses involved in selling goods chose to halt campaigns for fear of being deemed insensitive at a time of huge fear and financial worry. This included KFC who pulled its 'Finger lickin' good' campaign and Cadbury who halted its Easter ad, which showed two children visiting their grandfather amid concerns their messaging was not in step with the public mood.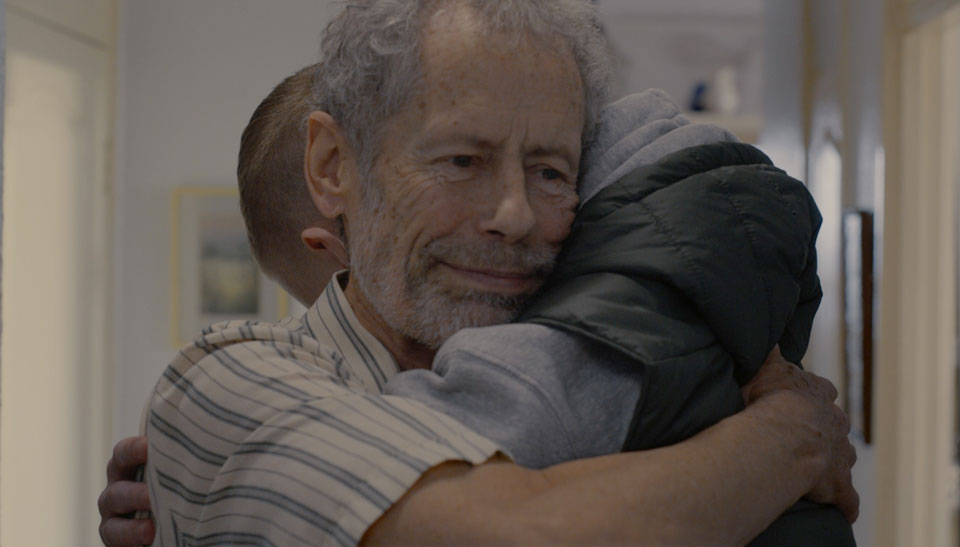 Cadbury campaign
At this time many fashion brands, concerned that promoting clothes might be deemed insensitive at this stage, but acutely aware of the importance of maintaining a presence, came up with creative ways to stay front of mind. Fashion brand Hush set up movie and quiz nights for its customers to join in with, and Oliver Bonas sent out lockdown survival advice out via email to customers.
Brands show they care...
The mood of the nation started to change after lockdown had started. Panic buying subsided and people adjusted to the new norm of living. With this came an outpouring of gratitude to NHS staff and all the key workers as people became fully aware of the huge sacrifices they were making. Communities clapped each week for the NHS, donated to food banks, did their bit to raise money for charities and, alongside this, more and more businesses began to focus on finding ways they could also do their bit to help.
In these uncertain times, as well as focusing on continuing to communicate with customers, promoting a positive brand image by showing care and compassion and letting consumers know what is being done to help those in need or front-line workers can be invaluable.
Iceland received huge amount of positive press coverage as one of the first retailers to recognise the need for a dedicated shopping period for vulnerable people. This initiative was swiftly followed by other supermarkets chains including Morrisons who were the first to offer 10% discount to NHS staff. Various other retailers then followed suit and came up with their own NHS discount incentives along with generous gifts of much-needed clothing items, for example fashion brand Boden has donated 10,000 pairs of pyjamas for hospital staff and patients. These all help to secure good feeling towards their brands.

Back to business
The retail industry, one of the industries hardest hit by the crisis, has been responsible for some of the most personal and hard-hitting pandemic marketing messages. As if communicating in a fast-moving, uncertain climate were not hard enough, fashion has been facing a challenging marketing dilemma. On the one hand, businesses need to drive sales now more than ever to ensure they can stay afloat, pay their bills and, crucially, their staff who rely on their job. On the other, there is little consumer appetite to buy fashion. Ill-judged marketing messages will feel insensitive and inappropriate. Customers will see straight through any attempt to profiteer from the national crisis. Those who get marketing wrong in the current climate could face long-term reputational damage.
Rather than indulgent fashion commentary, fashion brands and retailers are instead having to talk to customers about very serious matters, such as closing stores, shutting off the supply line and the steps taken to protect staff.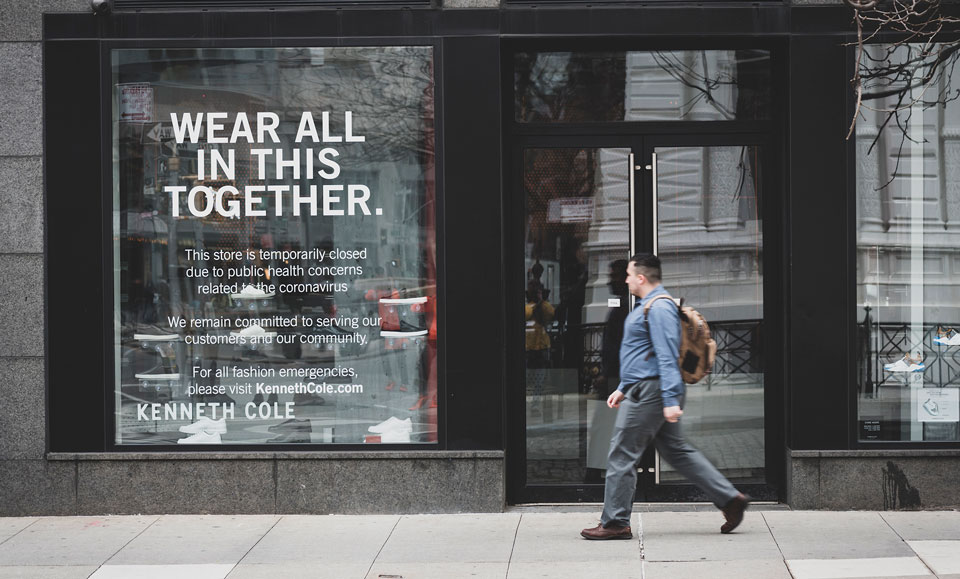 These are clearly difficult conversations for any brand to broach and communicate, especially when it needs to be done in a way which is in keeping with the brand tone. However, UK fashion brand Boden have arguably achieved this tough feat. Recognised in the industry for its irreverence, it seamlessly adopted an upbeat and refreshingly honest tone to its communications while still reflecting the severity of the situation facing the brand and expressing concern for the entire fashion industry. The brand's founder, Johnnie Boden, addressed the situation by acknowledging it might seem highly inappropriate to show customers clothes for which they currently have no need but the clothes have been made and it was too late to stop, but he hoped they didn't find it insensitive and the clothes cheered them up. This honest sentiment was met with unanimous support from customers.
Ultimately a brand showing it cares about the current situation and still earning a living by promoting its wares aren't mutually exclusive, although it is paramount to know the customer inside-out so the communication hits the right tone.
The perfect campaign environment
If a brand does continue to communicate during the pandemic and successfully hits the right note with its tone, the pandemic can provide the perfect environment for a branding campaign. With families spending more time at home than ever before, and many eating together regularly for the first time, food manufacturer Birds Eye saw this as an opportunity to reinforce the government message to stay home whilst promoting the values of its brand. Rather than choosing to 'go dark' as the corona virus pandemic escalated, as a familiar, brand of reassurance, Birds Eye decided to adopt a tone which was sensitive to the situation yet optimistic, celebrat-ing the positive moments of connection and mutual support people were demonstrating during the crisis.
Its 'What's for Tea?' campaign, which launched on TV early April featured snapshots of the lives of consumers currently living in lockdown. For the brand it wasn't about pushing sales of a particular product as this wasn't an appropriate message but with sales of their frozen food rocketing during the first month of lockdown it was about saying Birds Eye is there for its consumers during this time of uncertainty.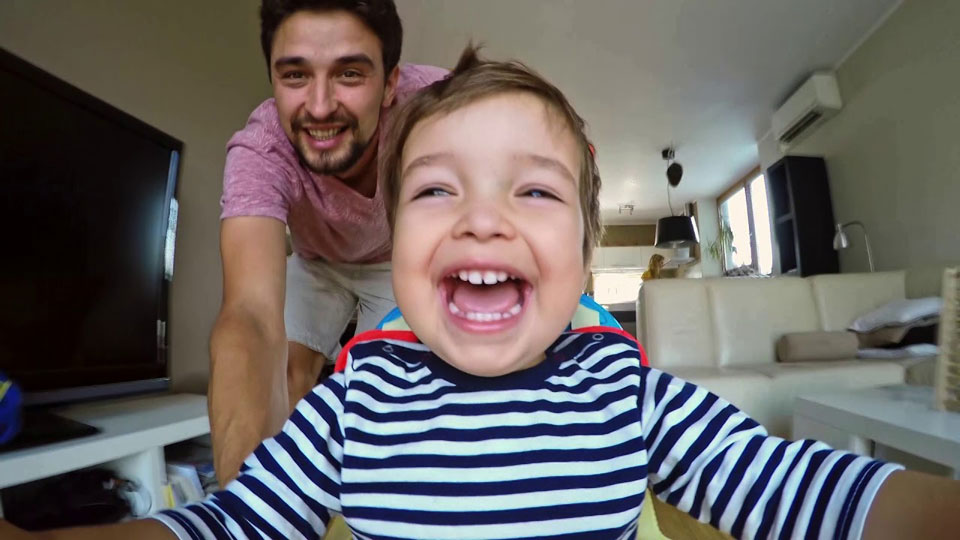 Bird's Eye 'What's For Tea' Campaign
Continuing to communicate with customers about crucial business operations, and where possible, create sales, is key in the current climate. However, there are clearly fine lines for brands to tread when it comes to the tone and relevancy of messaging and so ensuring that these hit the right mark is paramount. However, ultimately it is honesty and transparency which should be a brands' top priority when communicating amid this crisis and these brands will be the ones that are best placed to survive once the pandemic subsides and business begins to regain normality.
Are you concerned that your current communications strategy isn't hitting the right tone? Get in touch with our team, we're here to help.