Last year, Claire Dukes and her family moved from Surrey's leafy suburbs to the panoramic Pyrénées to fulfil a dream and set up a new business running a gîte. Claire owned Camel and Yak, a home interiors business in Reigate, Surrey, but always had an ambition to move to France to achieve a better work/life balance and to combine her love of interiors and hospitality.
Set in the heart of the Pyrénées National Park, Le Gîte Grand Tourmalet sees the Tour De France ride straight past her doorstep and is only 10 minutes-drive from the area's largest ski resort. It seems easy to understand why the Dukes' family would want to make the move, but what challenges have they faced along the way?
Beccy recently met with Claire to talk through her reasons for relocating and her hopes for the future of Le Gîte Grand Tourmalet:
Tell us a bit about your background
Growing up, I was heavily influenced by Paris. My Grandmother lived in a lovely flat in central Paris which was full of beautiful things. I have childhood memories of passing boutiques and playing at my Grandmother's home, surrounding myself with what was to become my passion. I think for me, this is where it all started and where my love for all things interiors began – furniture, styling, and the attention to detail that the Parisiens deliver so well.
I spent some time learning photography which I enjoyed, particularly with focus on design. This led me to open Camel and Yak, a home interiors shop in Reigate. There were hard times on the high street – it was 2008 and we were going into a deep recession. It wasn't easy but our online site was doing well and I think this is partly due our photography. I was keen to style the products in-situ to give customers a clear idea of how they could replicate the creative in their homes.
What made you decide to move to France?
We always had a desire to move to France. Being born to French parents, France has always been a large part of my life. I found myself living more and more of a French lifestyle in the UK. Whilst it is just across the Channel, the French culture is very different to the British way of living and I felt increasingly more at home during our frequent trips there. I began to want to discover more of this world that I'd been privy to. In addition, my growing need to create a better work/life balance became a driving force behind the move.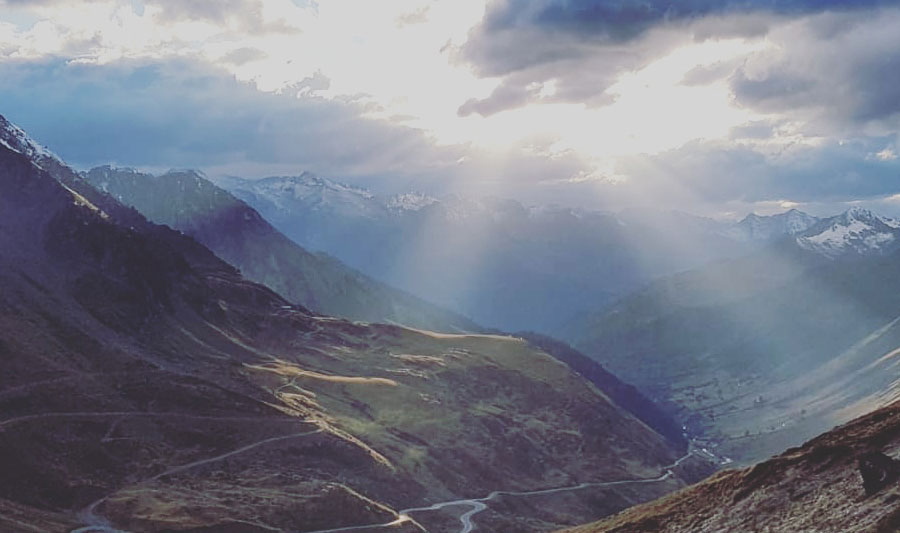 How did you choose this location in France?
We started with a map of France! We knew Paris and the South fairly well, as well as the Alps. We wanted to explore some of the areas we weren't so familiar with. We bought some flights and set about exploring Bordeaux, the Atlantic coast and the Pyrénées.
We fell in love with a gorgeous little village called Sarlat in the southwest Dordogne region. Although it was very pretty and offered so much, it still didn't quite tick all the boxes for us. This helped us to focus our search. We realised we wanted to be near the mountains. If we were going to move, we wanted to give the children an opportunity to learn new skills and, also, to give our new business a wide scope of appeal.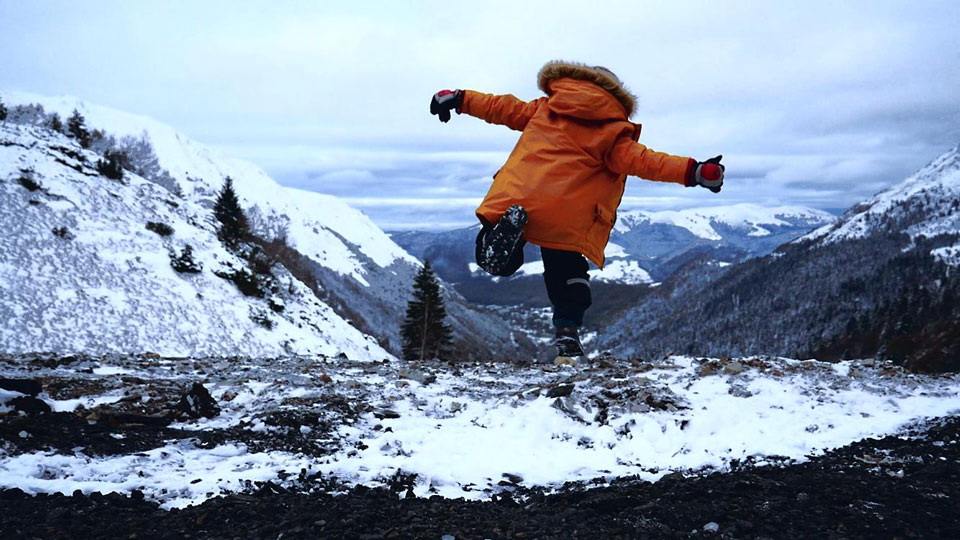 What was the focus for the business search?
I was looking for a way to combine my passion for interiors with my love of hosting, meeting new people and experiencing different cultures, whilst maintaining a more relaxed lifestyle for my family. The hospitality industry seemed the obvious choice.
Gîtes are the bedrock of the tourism industry in France. They can be found across the country and are usually fully booked across the summer months. In addition, gîte owners are well supported by the Ministry of Tourism who offer incentives and concessions to those looking to set up new businesses.
How did you go about choosing the property?
During our research, we had looked at a number of hospitality businesses, from up-and-running gîtes and B and Bs to 'doer-uppers'. After travelling around medieval Carcassonne, we had one last viewing to attend. We almost didn't go as we were exhausted. It was a long journey further into the foothills of the Pyrénées and we had a flight home later that day. As soon as we arrived, we fell in love with both the location and property!
It is located on the route of the Tour De France and is 10 minutes-drive from our local ski station, Grand Tourmalet – the largest ski resort in the Pyrénées. It is nestled within a National Park, popular with hikers and climbers alike, and is also within a few minutes-drive from Cauterets and Bagnères-de-Bigorre, the famous and historic spa towns which many tourists flock to.
This gave us a wide scope of appeal and reduced the risk of seasonal peaks and troughs within our business.
Who do you see as your target market?
Our gîte is principally aimed at the family market. Having four children ourselves, we understand the importance of booking accommodation that is fully equipped to cope with the demands of a family holiday. Essentially, if the kids are happy, the adults can relax! We ensure there are plenty of towels, dressing-gowns, toys and activities to keep the children busy. Our gîte also has a jacuzzi and welcomes dogs.
We also appeal to the sport-lovers throughout the year. The Pyrénées offer a far more affordable alternative to the Alps for families and couples wanting to enjoy a ski-holiday, with lower ski hire and lift pass prices.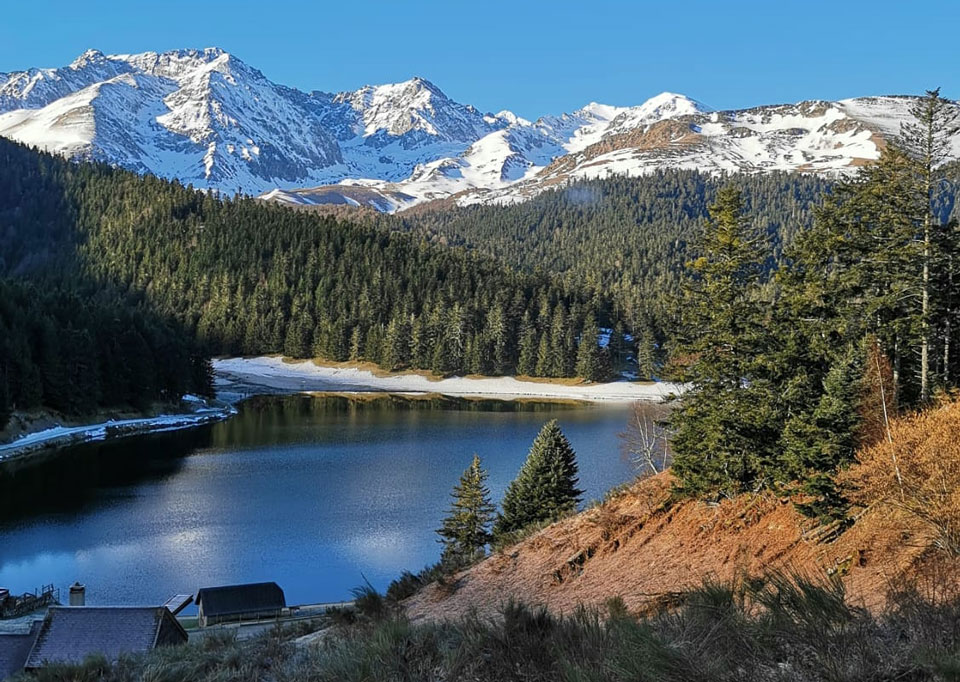 The Tour De France passes our doorstep each summer and the opportunities for climbing, hiking, cycling, canoeing, skiing etc are endless. We have recently installed a swimming pool with a current stream to help those training for a particular sport and an additional jacuzzi to help with muscle recovery.
What challenges have you faced making the move?
We signed the papers and moved in on 29th April 2018. The children started at the local village school the very next day! The biggest challenge for us has to be the difficulty my daughter faced settling into our new life. She had left Reigate Parish School, a Christian junior school that she loved, and also a tightly-knit Church community that we were very much a part of. We kept in close contact with her new school to make sure it was the right place for her. I had many sleepless nights worrying!
Slowly, things started to fall into place for my children. They became fluent in French within 10 months and now spend their PE afternoons on the slopes learning to ski!
My eldest son remains in the UK to finish his veterinary medicine studies but is fully supportive of our move and visits regularly. Moses, my second eldest, has used the opportunity to set up his own business, Les2Alpes Films. He is a talented videographer and creates short video clips to capture those special moments for holiday-makers or promotional videos for businesses in Europe and around the world.
Video courtesy of Les 2 Alpes Films
Where do you see the future for your business?
The business is expanding. We are developing two further gîtes from out-houses on our property which will give us a total of 3 gîtes on site. Our property is currently listed on Booking.com and Air BnB, but we have plans to build our own website in order to be able to take direct bookings.
To date, we haven't openly marketed our business as we continue to hone our offering and develop the property. We are slowly building a profile on Instagram to spread the word amongst our target audience and we are also keen to develop a bank of visitor testimonials. Customer endorsement and word of mouth will be the focus for communicating our proposition. We have also used the talents of Moses and Les2Alpes Films to capture the essence of Le Gîte Grand Tourmalet, which we plan to use in our future promotional activity.
Claire, thank you for taking the time to talk to us and share your journey into setting up your new business in France. We look forward to watching the unique Gîte Grand Tourmalet flourish and grow!
If you would like to find out more about Le Gîte Grand Tourmalet, please contact Claire at info@gitegrandtourmalet.com
Are you setting up a new business and need some help with a marketing and brand strategy? Get in touch with our team.