Over the past year, how we shop and how we interact with brands has shifted at break-neck speed. This change in consumer behaviour has acutely affected the independent retailer. No longer able to enjoy face to face contact with their loyal customers to offer the uniquely personalised service that sets them apart from larger brands, the essence of what attracted existing and new audiences was taken away. Reigate resident Richard Johnson, Founder at MyStreet, recognised the struggle faced by many independent retailers as COVID hit. With a background in digital media and advertising, he saw an opportunity to connect independents with shoppers by creating a first-of-its-kind app that allows customers to create a personalised digital High Street which also supports bricks and mortar stores. Beccy recently met with Richard to talk through MyStreet in more detail and how his team has developed a completely unique AI to power the app:
Tell me about your background and where the idea for MyStreet originated?
I have worked in advertising for the last 20 years, the last ten for digital media companies such as AOL and Amazon. The idea of MyStreet was formed from this experience and also watching how peoples' shopping behaviour was changing. I have always enjoyed shopping at independent stores, I love the stories behind the shop and the uniqueness of products that they have.
During the COVID lockdown, we lost the ability to meet stores and we were asked to stay local so we weren't discovering new independent stores. For many Independents, they weren't able to invest in search and social platforms so they lost the ability to be discovered by new customers.
MyStreet was built to help consumers to discover our amazing independent retail partners. Users have a tailored inspiration wall based on their shopping behaviour with our app. Users can also follow stores and in essence build their own virtual High Street of shops and products that they love.
MyStreet also connects people; once you discover a product you can chat directly to the store via messenger. This brings to life the connection between retailer and customer and allows independent retail to shine as it's this unique service that sets independent retail apart.
To somebody who hasn't yet heard of MyStreet, can you sum up in a few words what the app's core purpose and function is?
We help consumers have a uniquely tailored shopping experience. Users discover, shop and converse with independent retailers and creators.
How have you funded the business thus far?
The company is funded by Virtus Capital who have a great pedigree of investing in innovative start-ups. We will also be looking for further investment as we grow the platform this year.
You are at the early stages of launching and evolving the MyStreet proposition. Tell me where you are now and your growth plans over the coming year.
MyStreet has ambitious growth plans. At launch we will be supporting independent stores and creators from fashion, beauty, jewellery, homeware, pets accessories and technology. As we grow through this year, we will add additional areas such as food, drink, children's clothes, as well as others.
Our aim is to grow, to support the High Street and independent creator community. In order for this happen we need consumers to join our platform and experience our unique partner stores.
At launch, we will have the app in the Apple App Store and will be adding the Google Play Store in July.
Your brand identity exemplifies the efficacy of clean, simple design - leading with one core colour and incorporating illustrations and animations. What was the team's thinking behind this direction in brand design?
MyStreet is for all, our AI is what creates the uniqueness of our shopping experience and our partner retailers are what brings our platform to life. The idea of our design was to make an approachable brand that acts as a canvas for our independent retail partners.
MyStreet aims to support independent retail businesses. Are you focusing on a particular sector initially?
So, at launch we will support men and women's fashion, homeware, beauty, technology and pets accessories.
How many retailers do you have signed up to date?
We have 35 amazing partners and are adding around 2 per week.
Budgets are often limited for many independent retailers, particularly after the last year. What is the key USP of MyStreet to the independent owner? Would spend and efforts not be better focused on website SEO, PPC or existing social media shopability functions?
MyStreet uses AI to connect the right consumer to the right store based on how the consumer has previously shopped and/or images they have upload to our system. Social, SEO and PPC are really important, however MyStreet acts in a different way. MyStreet will always show the consumer the product that we feel is most relevant to them, not the store product who has the biggest budget.
Also, the MyStreet commercial model was built to support independent stores, so our commercial model is based on a commission on successful purchase. This means for stores we add an additional sales channel without the need for upfront costs.
You have developed a completely unique AI integration for the app. How does this differ from other social media algorithms and functionality?
Well, this is our secret sauce! At MyStreet we layer together visual search and product interaction to understand how each individual likes to shop. We then create an individual AI understanding of each consumer so that we are able to connect the right consumer, at the right time to the right store.
Many companies are using a single AI technology such as Computer Vision, or product recommendation to connect consumers to products. Our proprietary blend of AI technologies and the connection to a messenger function, we believe will create a shopping experience that is unique to every shopper.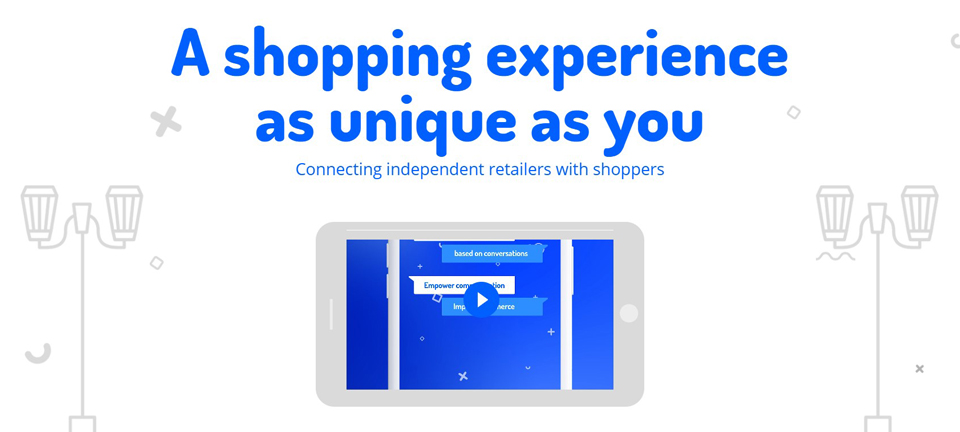 How do you plan to increase your user numbers, raise brand awareness and grow your audience over the next 12 months?
Like any app, we will live and die via word of mouth spread by positive user experiences. At launch we will be working with our store partners and influencers to spread the word about our app.
We will also be running social media, both organic and paid, as well as App Store optimisation.
We are also exploring partnerships with other organisations that are supporting independent retail and are working with organisation such as Boutiques in Business to raise awareness to both shop partners and consumers.
As you have said, we are at the early stages of launch so we are applying a test and learn strategy to meet our consumers and will apply these learnings to all of our future marketing.
The App is currently UK-focused. Do you have plans to expand beyond this?
The growth of conversational commerce is a global phenonium as is the need for the independent retail community to have more opportunities to meet and interact with shoppers. We will look to expand to global markets in time, helping stores in those countries and UK stores who want to reach those markets. MyStreet can already support retailers from outside the UK who want to service and inspire UK shoppers.
The ever-changing situation with COVID has presented a challenge for every business over the past year. How has this affected your launch and ongoing operations?
Like any business COVID has been a challenge, we have had to remotely onboard team members and most of the team have not met outside of Zoom calls. This creates a unique challenge with company ethos and identity, and we have worked really hard to make sure we are all working together to fulfil our mission of supporting the High Street.
Also, it means we have not met many High Street partners, so we try to keep a high level of communication making sure we are always available to troubleshoot issues and support them.
What is your longer-term vision for MyStreet?
The vision of MyStreet is to create a truly unique shopping experience for every consumer, making each shopping experience as unique as they are whether through finding something they love or a chat with a store.
If we can curate this consumer experience, I believe we will give consumers an amazing way to shop locally and support independent stores globally.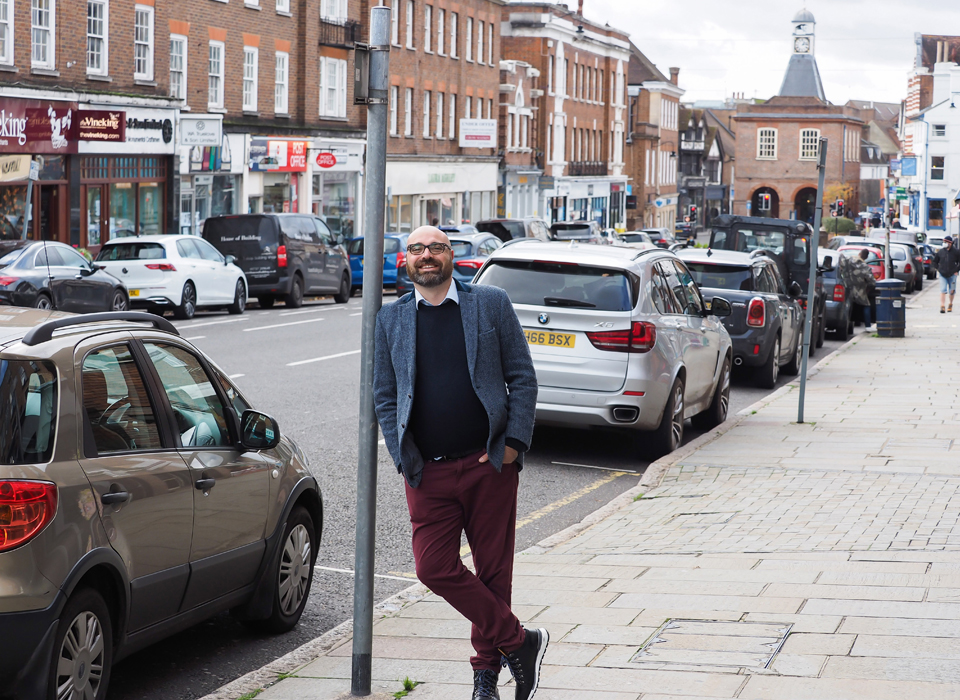 And lastly, Reigate and other local towns have a wealth of fantastic independent businesses. If there is a local independent retailer reading this who would like to get involved, how can they get more information?
Well, if you're in Reigate I can be found Sunday mornings at Old Reigatians Rugby Club, I am the hairy one teaching the under 6's!
Or you can message us at Signup@myStreet.io or download our MyStreet Pro app in the Apple App Store.
Richard, many thanks for taking the time to talk to us. We wish you every success with the launch and look forward to seeing MyStreet grow!
You can find MyStreet here:
Do you have a business story to share? Get in touch with our team, we'd love to hear from you.