At the end of a calendar year, we always reflect on the past 12 months and set the wheels in motion for a fresh start in the New Year with an updated business plan. After what feels like months, if not years of discussion, wild suggestions and joking on the subject, we have finally decided to take the plunge and drop the name Kemp from our company name.
When I started the business over eight years ago, I set it up to provide freelance marketing management services for local small businesses. I was on my own. I won the first client, before I had set up the business. After researching some weird and wonderful names, then finding the domains were already taken, I rather hurriedly plumped for the rather obvious name 'Kemp Marketing' just to get set up. The name stuck over the years, and it then became slightly unstuck when my divorce came through and I reverted back to my maiden name in 2020.
As the business started to grow and I brought in more areas of expertise and partnered with other marketing professionals, I was no longer operating as an independent outsourced Marketing Manager. We became our client's marketing team. We started using the phrase 'Your Marketing Team' in business development meetings and including #yourmarketingteam on our social media posts. It's a simple line that describes exactly what we do every day for our clients, working alongside them as their marketing team to support their growing business.
After one or two rebranding meetings, where we put into practise what we regularly preach to our clients and defined our purpose and values, we all agreed that Your Marketing Team fits with our overall mission.
We invested in our visual brand identity just four years ago, so we have decided to keep our imagery, colour palette and website design the same. The only visual change is the icon. We wanted to keep the circle, so our graphic designer Laura has produced an updated brand icon to accompany our new name. It began life as a flower, symbolising business growth. Through several design stages, it has evolved into a modern abstract representation of the new name, where we can all see the original flower, an 'M' and a 'Y'!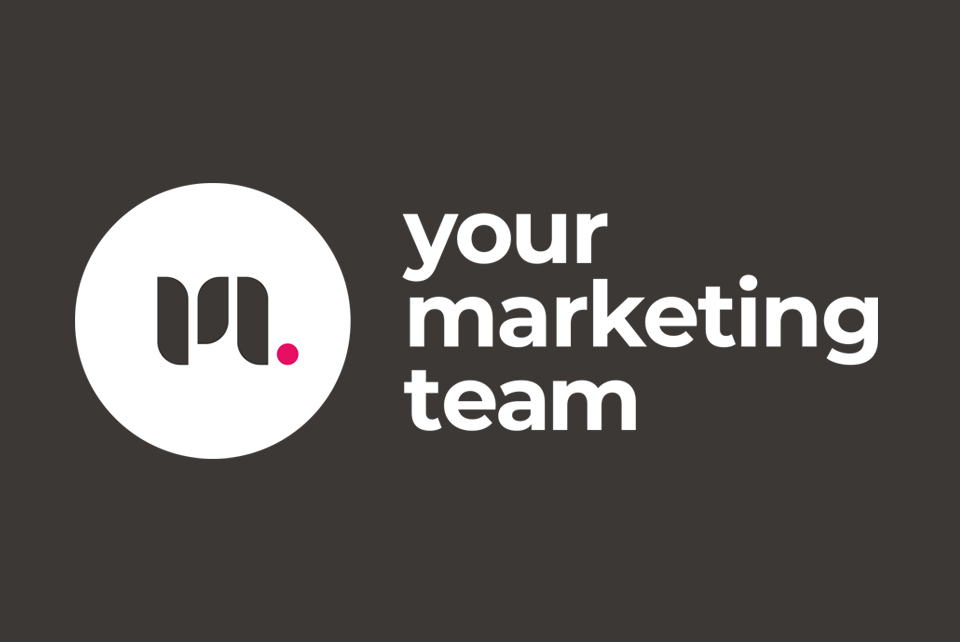 We've rolled out our new name today to mark the start of a New Year and new season for our company. If you are thinking of evolving your brand name or making a fresh start with a new identity this year, we would love to help. Get in touch at hello@yourmarketingteam.co.uk