As concern about the catastrophic impact climate change is having on our planet rapidly mounts, there has been a huge growth in demand for eco-friendly products, coupled with a desire to find ways to reduce our individual waste production, all in a bid to try to reduce the damage being done.
Supporting the community in Surrey on this critical mission, local resident Maxine Gaden has turned her passion for green issues into a new business venture, launching Reigate's first Zero-Waste shop, New Leaf.
Rhi Sager went along to meet Maxine at New Leaf, which has recently opened on Prices Lane in Woodhatch, to find out more about the diverse range of products on offer, the challenges faced and her exciting long term vision for the business:
Please can you tell me a bit more about your background and why you decided to set up New Leaf?
I'm actually a vet nurse! I love my job and will continue to do this but since having children I have become a lot more aware of our waste and their future and it really frightens me. I just felt I needed to do something to help. I started making small changes - buying reusable nappies and then increasingly buying more and more from our nearest zero-waste shop in Caterham. It didn't sit comfortably driving so far to buy eco-friendly products so I decided to start my own local zero-waste shop and it all went from there! The shop fit has been a huge labour of love with family members helping to build all the units, all using recycled materials where possible.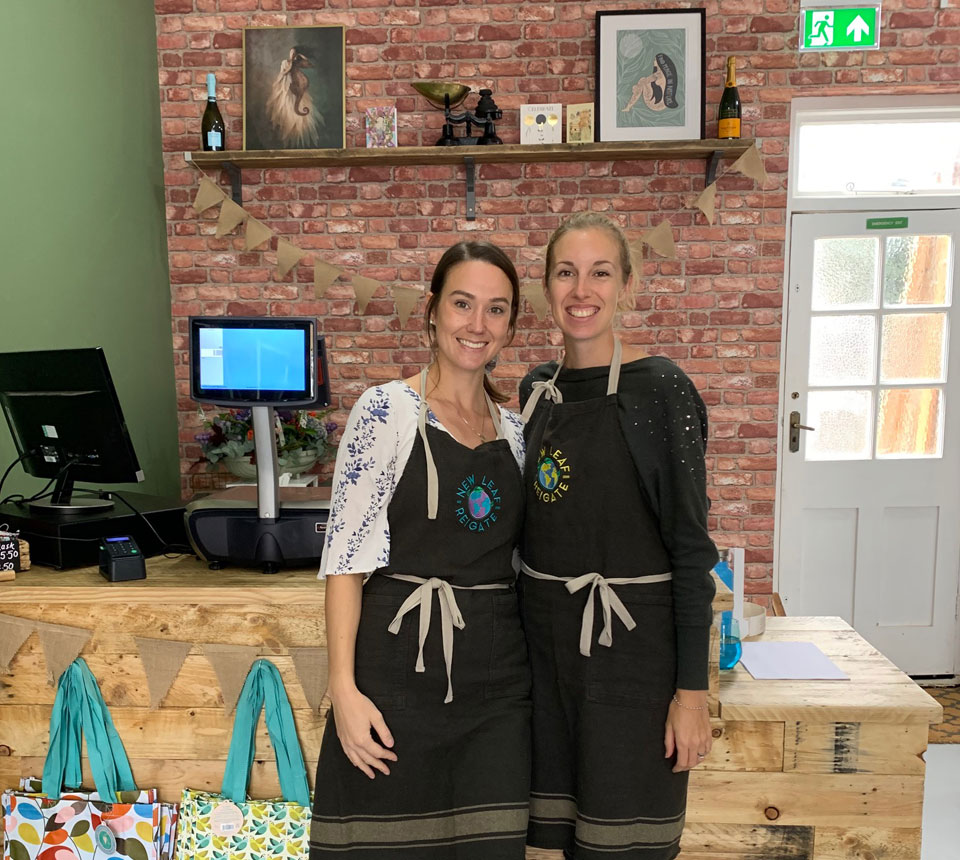 Can you tell me a little bit more about what customers can expect from New Leaf and what kind of products and services you will offer?
It is so important to me that we are a welcoming, friendly shop where we can offer advice if needed or equally leave people to peruse if they would prefer. It can be daunting to go into a zero-waste shop if you haven't visited one before so we hope that people feel comfortable just popping in and having a browse. We have a huge mix of products, everything from cereals, nuts, pasta, rice, spices – all the larder essentials, through to dairy products and a vast range of eco-friendly toiletries, we even sell dog shampoo! All of our fresh produce is sourced from local suppliers; our delicious cheeses come from the only local cheese supplier High Weald, fresh milk comes from Nutfield Dairy, eggs from Simon's Eggs in Reigate and fruit and veg from Greener Greens farm in Leigh.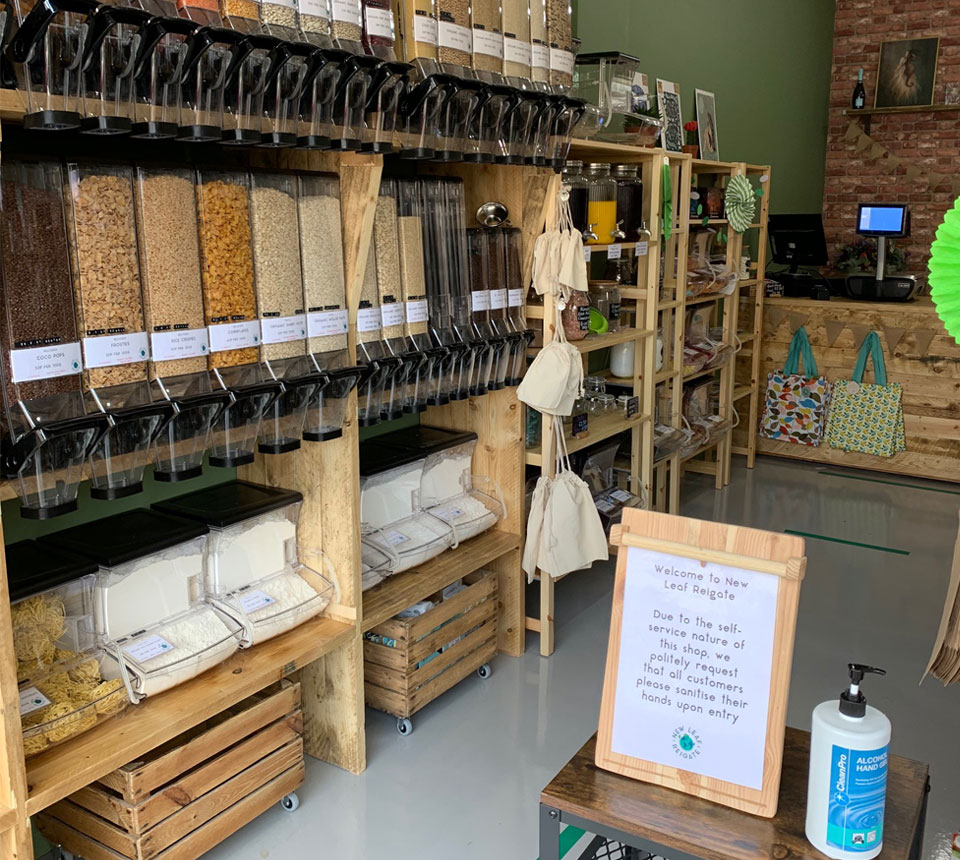 As a new independent business in Reigate, which marketing communications channels will you be focusing on?
Social media has always done wonders for us and we are actively promoting the business through our Facebook and Instagram feeds where we have already seen a fantastic level of engagement. However, I do feel that word of mouth is the most important marketing tool, especially for a small local business, so we hope that customers who visit will then share about their experience with friends and family.
What challenges do you see ahead?
I think a big barrier will be pricing. There is often a perception that zero-waste prices are considerably higher than in the supermarket however through purchasing through particular suppliers I have made sure my prices are competitive with the supermarkets so I know people will be pleasantly surprised when they visit! The spices I sell, for example, are considerably cheaper than the supermarket where high prices are mainly due to the jar cost.
Covid is of course a major challenge for all businesses at the moment. During the last lockdown there was a shortage of products such as flour from suppliers, so I hope the same thing doesn't happen again. Also I understand there will be concern that the self-service nature of the shop will create hygiene issues but I can reassure everyone we are all Covid-safe, everything is cleaned thoroughly after use and as we encourage customers to bring in their own containers and packaging, it really is very safe.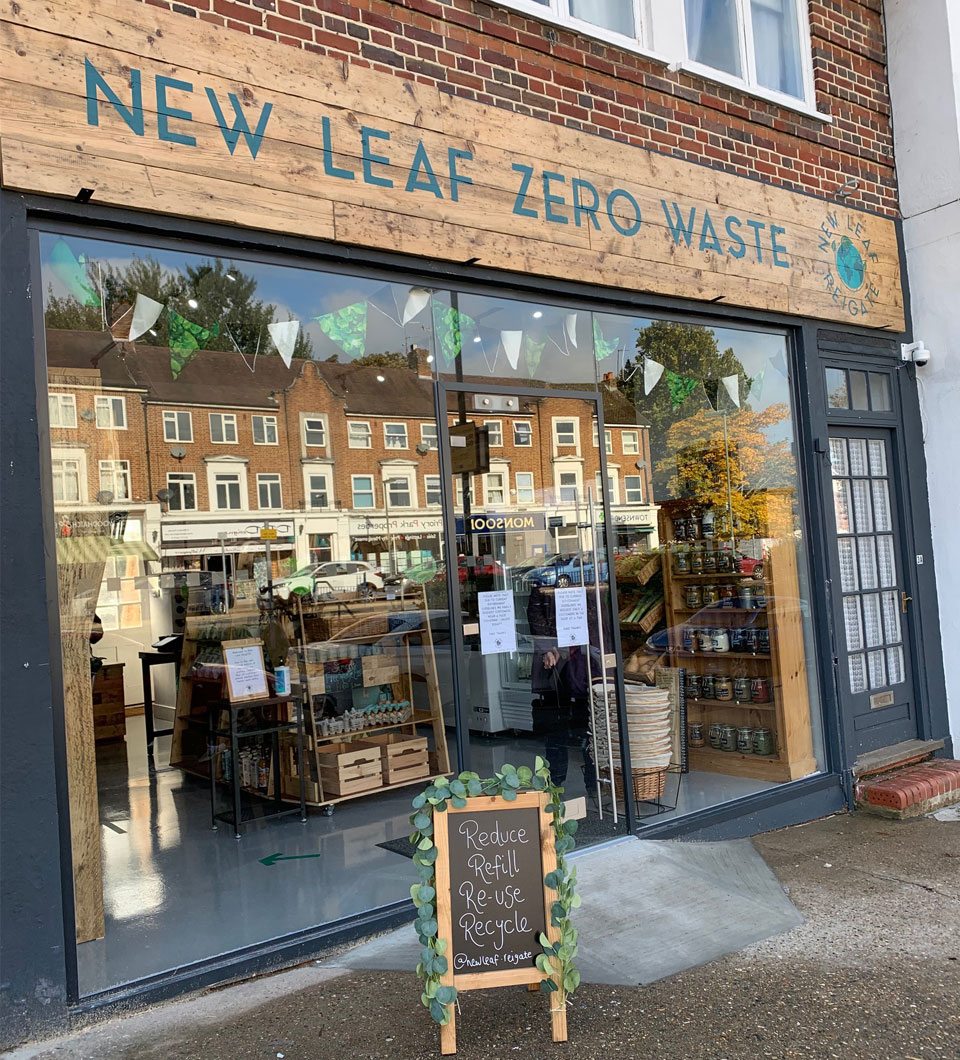 What advice would you give to people looking to start minimising their waste?
I would say it's best to start small and make changes gradually, so it is more achievable and just becomes part of everyday life. For example, buying fruit and veg unbagged, or using recycled toilet paper or a bamboo toothbrush and then build up from there. We want people to come along and have a look around and see what we do and not feel overwhelmed. There are lots of groups on social media like Eco Tips that I recommend joining and they can help suggest simple ways to start minimising waste.
What is your vision for the business?
We have so many ideas to grow the business! When Covid measures start to ease, I would like to hold educational workshops in the shop aimed at adults and children. I would love to hold "meet the supplier" sessions. All my suppliers are so passionate about what they do and it would be a great opportunity for customers to find out more about the provenance of the products we sell. Over time, we would love to do a click and collect services and hopefully a delivery service. My ultimate dream would be to expand and open a chain of New Leaf Zero-Waste shops where people can come and do a full grocery shop, hopefully bypassing the big supermarket chains!
Thank you so much Max, it was lovely to meet you and see the shop for myself. You have definitely convinced me how easy it is to make changes to minimise my own waste – I have taken your advice to start small with one of your eco-friendly toothbrushes and look forward to visiting again soon!
Follow New Leaf on social:
Do you have a small business story to share? Get in contact with us today.