Founded by local resident Ineke Nugteren, health food brand Nourish produces an extensive range of delicious food and snacks using only wholesome, organic ingredients, all manufactured locally within its Reigate HQ. Since launching the business only 5 years ago, Nourish has enjoyed incredible success with product ranges stocked in the UK's most reputable food establishments including Fortnum and Masons and Daylesford Organics as well as locally at Reigate's very own Inside-Out Health. Rhi spoke to Ineke to find out more about how the business idea came about, how she has achieved success in a fiercely competitive health snack market and her future plans for growing the brand:
Can you tell me about your career background?
I initially trained as a nurse in New Zealand after leaving high school and specialised in Intensive Care. After a short period of time in Africa working in an orphanage as a nurse and also as a teacher I returned to New Zealand and started working in Practice Health Care settings with A&E centres attached. My key areas of work in Practice Medicine were Travel Medicine, Respiratory Health and Nutrition/Wellbeing. I loved my work and was passionate about preventative medicine. When I moved back to the UK in 2014 I worked as a locum nurse in a travel clinic in London, had my second child and launched Nourish!
How did the idea to launch your health snack brand Nourish come about?
Due to my own health, I had to avoid gluten and dairy (following my time in Africa), I fell in love with creating snacks that were not only free of these two things, but were actually good for you and tasted good! Which back then was hard to find. I loved baking and cooking and became more passionate about our health and wellbeing too. One of the recipes I created was Coconut Macaroons, friends and family loved them and encouraged me to bring it to market… so I trialled one store and they sold! And the rest is history…
What is the ethos behind Nourish?
Creating food/snacks that not only taste delicious but are nourishing and good for you. At Nourish we are passionate about health, sustainability and overall wellbeing, and this is at the centre of the products and recipes we create. Hence the underline in our branding… GROW. COOK. ENJOY.
Our charity commitment is also a hugely important part of the brand. Following my time spent in Africa I am very passionate about supporting the African-based charity, Water For Good, and we donate a percentage of our profits to help fund their vital work. If we can support consumers quest for finding sustainable healthy snacks and treats and in so doing provide water access for people in Africa… for me that is a win win.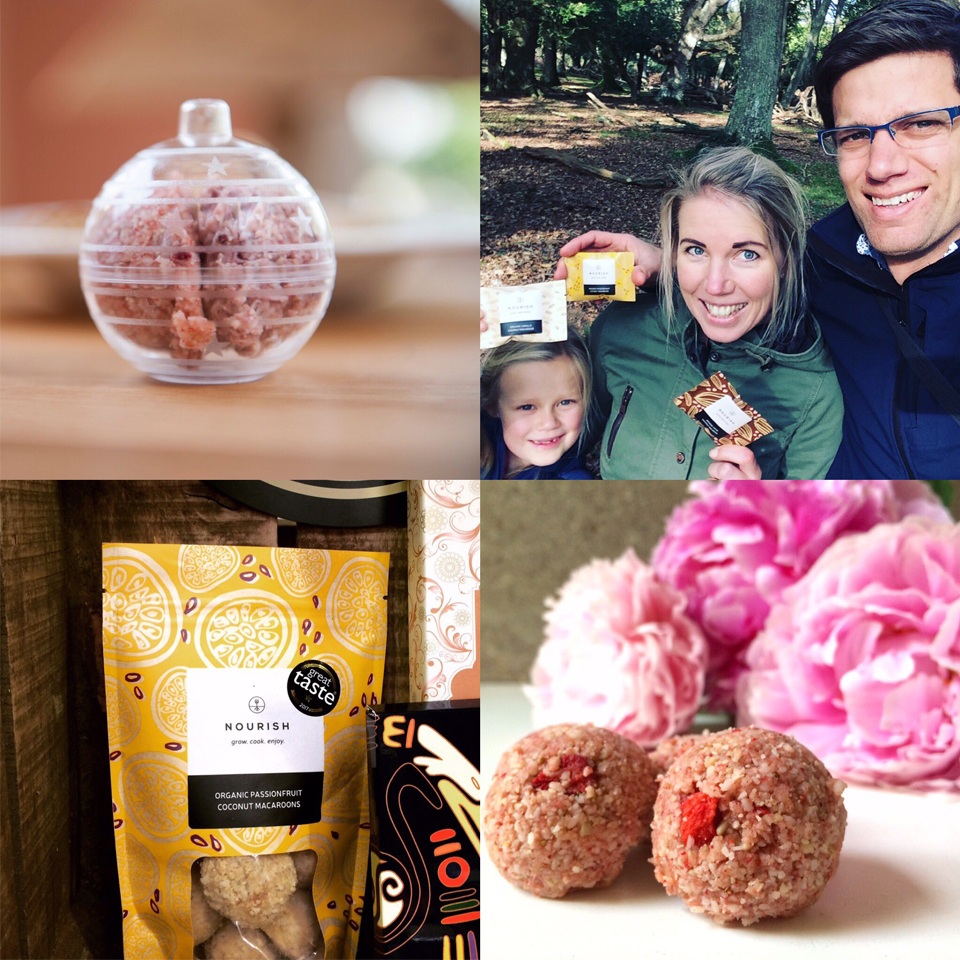 How have you grown the brand since launching 5 years ago?
When we first launched we were stocked in one local store, Inside-Out Health in Reigate, who played a pivotal role in Nourish becoming a brand and they are still a key customer for us now. Since then, we have grown our stockist base to include Ocado, Daylesford Organics, Wholefoods, Planet Organic and more recently Fortnum and Mason as well as many independents who we are proud to be stocked in.
Integral to the growth of our brand has been our incredible team. We have a small but amazing team that work part-time from home as well as a small production team (we are advertising a position to join this team so if anyone is interested please contact me via the website!) that is invaluable to the success of the business. It is a team that helps build a brand and I am very grateful to everyone that plays a part.
The healthy snack market has grown rapidly over recent years, how have you successfully competed against other brands in the market?
This is a tough one. Whilst there is competition, and certainly competition for shelf space… there is also support for each other in the food and drink industry. We find a large majority of brands collaborate, particularly those in the early years. I believe this is so critical, even more so at a time like this. If we collaborate and support each other we are achieving our common goal which is fantastic food offerings that support consumers health and wellbeing.
Our products do stand out as they are all gluten, dairy and refined sugar free. Many are grain free as well. These fit with the guidance in fighting obesity and promoting health and wellbeing.
We are also committed to being organically certified and sustainably sourced. Additionally, we are working hard to use sustainable packaging - we have already half of our products in home compostable packaging, with the rest to follow by Spring 2021.
Which marketing tools work do you feel work most effectively for you when promoting the brand?
We do find giveaways and collaborations with our brands helpful, however it is becoming increasingly difficult to be noticed and seen/found on social media. I think it is important to have a pro-active social media presence that is consistent with the brand and to be engaged with customers.
We have found emailing to our customer database particularly useful over the past year, to give added value for their time in reading it and support with further content such as recipes, guest articles etc.
How has the business been affected over the last year by the restrictions imposed by lockdown measures?
Our sales certainly took a knock in the retail stores/independents during the lockdowns, we found that it was tougher to get noticed by both buyers and new customers as well as get shelf space with key retailers. However, on the flipside, we have seen website sales grow overnight which is really exciting to see.
We also cut back on production to only that which was necessary. The first lockdown saw my husband (who is also a secondary teacher) and myself as the only members producing for the 5 months of lockdown which was certainly challenging when you also have one year old and a nine year old!
While it had its ups and downs… I feel positive that with each challenge there is an opportunity to learn and that is the way I am approaching 2021.
Has Brexit had an impact on the business or are all your suppliers UK-based?
Absolutely! Before Christmas it was like the perfect storm… Brexit, Christmas and COVID all in one! We had pallets of coconut stuck on the wrong side of the tunnel (which we have now recovered!). Brexit has been difficult with so much uncertainty particularly with packaging. As we are Organically certified we have only recently been notified of packaging changes, the whole process has been costly, but I know we are not the only ones…
There are lots of delicious baking recipe ideas featured on your website, is this something you are looking to develop in the future, maybe a cook-book?
Yes I would love too… I just need time and the resource to do it. We do have an e-book on our website which is a taster of some of the many other recipes I have written in a recipe book ready to publish (hopefully one day!)
Which is the best-selling Nourish snack?
Mmm this is a tricky question too…. as I am biased! I love the Cacao Coconut Macaroons (and Bites)… and this line is probably the most popular, but it is also stocked in more stores than any of the other lines… The Red Velvet and Passionfruit are close on second.
From the website, our raw bars and this month our Keto Range are hugely popular! I would highly recommend the Keto Praline Bar and the Coconutty Bar!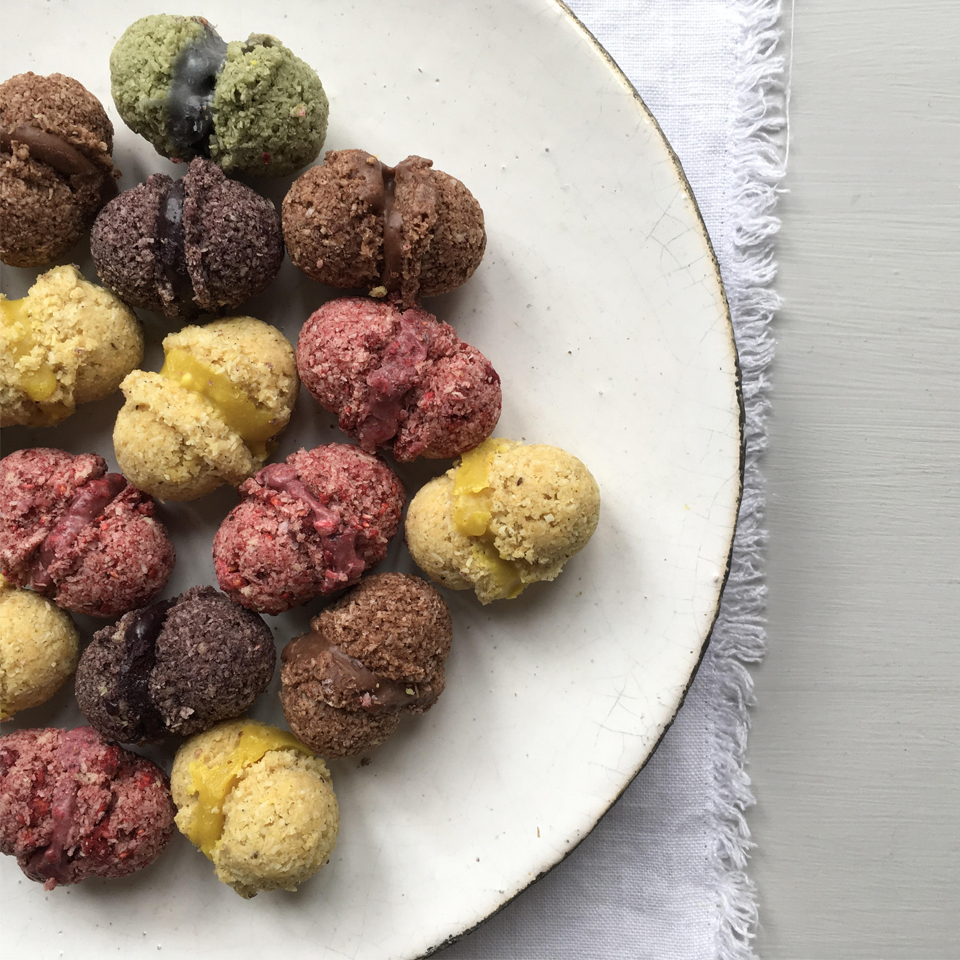 What is your long-term vision for Nourish?
My ultimate goal is for Nourish to become one of the most popular healthy snack brands in the UK expanding into Europe and beyond, recognised for its commitment to sustainability and support for charitable causes.
Thanks Ineke for taking time out from your busy schedule juggling home schooling with running a food production operation to do this interview, we have really enjoyed finding out more about Nourish. The Keto Praline Bar sounds delicious – I will definitely be placing an order for a box of those and will keep a watch out for a future cook-book!
Click here to find out more about Nourish on their website or visit them on social:
Please get in touch with our team if you have a small business story that you would like to share.