With the shift in the economy resulting from the impact of the pandemic over the past eighteen months, a growing number of people have decided to down tools on their usual way of earning a living and ambitiously set up their own business. Regardless of your background or expertise, starting a new business for anyone is a daunting prospect. Whilst the internet offers a plethora of websites offering advice and tips for start-ups and budding entrepreneurs, it can often feel like a minefield of information, and it is difficult to know where to start. It can also feel like a lonely journey. Nothing can quite top good old-fashioned face-to-face advice from those who have been there, done it and made a few mistakes along the way! This is the guiding principle behind the newly formed Reigate & Banstead mentoring group, rbinspire.
Micro business mentoring
Formed just a few months ago by local team Simon Bland, Julian Griffiths and Alistair Watkinson, rbinspire sets out to create a community of experienced business professionals who can spare a few hours every month to offer a mentoring service to fellow entrepreneurs in the local area. Reigate & Banstead is home to many budding new business ventures, although many struggle to reach the next level without some additional help. Owning a small business is often time-consuming work, with very few hours dedicated towards personal development, coaching and growth. With a mutual interest in the success of the town and a desire to see local independent business owners thrive, rbinspire addresses the need of micro business owners to seek guidance and support when looking to set-up, grow and expand their offerings.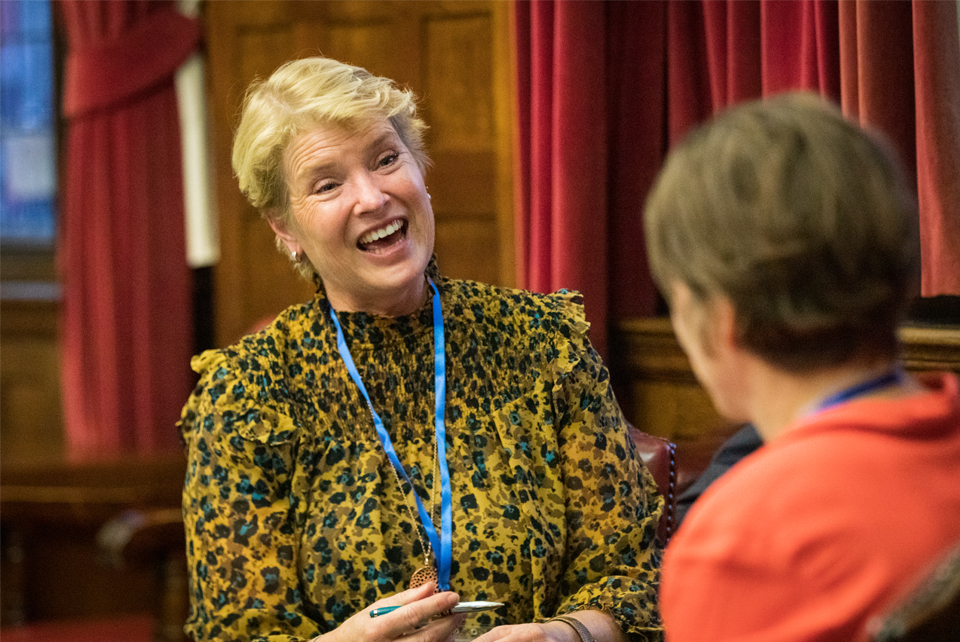 How does rbinspire work?
If you live in the local Reigate & Banstead area and you run a micro-business, then the service offered by rbinspire is open to you. Every month, they hold a three-hour mentee meeting held at Reigate &Banstead Town Hall. This evening takes place between 5pm and 8pm and is attend by a variety of mentors with a range of business experience and professional expertise. Each mentee receives a 20minute session with the mentors of their choice according to the topic they are interested in learning more about. These subjects cover business planning, pricing strategy, finance, sales, marketing, branding and recruitment. The mentee can have as many sessions as they like and ask whatever questions they wish to ask covering any business topic.
Becoming a mentor
I was approached by Alastair Watkinson back in the Summer to become a mentor. When Alastair explained the purpose and idea behind rbinspire, I immediately warmed to the idea. Personally, in our line of work, I find it frustrating when business owners have received unhelpful and incorrect advice when it comes to marketing. Some of the sales tactics deployed by online marketing tools make setting up a business and hitting the right audience, with the right message, seem a breeze! Whilst it is possible for anyone, with any idea and any background to have success in today's marketplace, the fundamentals of a sound strategic marketing plan need to be in place to bring results. Becoming a mentor is simple, if you would like to give something back to the local business community and you have a number of years' professional experience in business, then you qualify to join the mentoring team.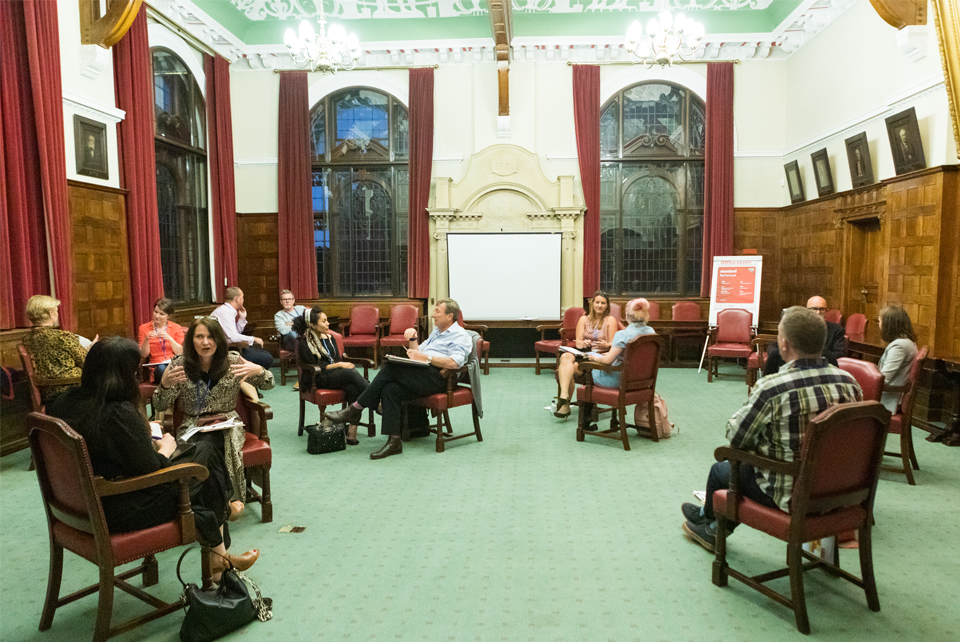 The kick-off meeting
Rbinspire launched at the end of the Summer and the first Mentor-Mentee Connect meeting took place last Thursday evening at Reigate & Banstead Town Hall. Numbers were limited to keep in line with the current Government Covid restrictions. However, despite this limitation, the event was well attended with 9 mentors and 14 mentees. The room was buzzing with conversation and each mentee had the opportunity to spend dedicated time with the right person in the room with the background and experience they needed to help them with next the next few steps in their business journey. I am looking forward to seeing where this new initiative leads and what new start-ups we will start to see appearing in Reigate & Banstead.
If you like the sound of rbinspire and would like to tap into some local experience, please. If you own an established business in the Reigate & Banstead area and would like to volunteer to become a mentor, you can find out more information here.