As high streets across the country gear up for the busiest shopping period of the year, and the growing battle against online retailers intensifies, there is an ever-increasing pressure on high street retailers to provide a unique offering, as well as give consumers the ultimate shopping experience, in order to incentivise shopping local.
Recently celebrating its first anniversary on Reigate High Street, the Reigate Pop Up is a prime example of a small local business transforming the traditional high street offering. Situated in an enviable location in one of the busiest shopping areas, it boasts two floors packed to the brim with a variety of hand-made goods from an eclectic mix of independent businesses. The Pop Up has also played host to a number of successful creative workshops, building up a loyal consumer base from Reigate and surrounding areas, turning the retail space into a buzzing creative hub.
Ahead of Reigate's Christmas Market on Saturday 30th November, traditionally the busiest day of the year for local businesses, our PR Consultant, Rhi, has interviewed Rebecca Woods, from the team responsible for bringing the first Pop–Up retail concept to Reigate high street to find out more about the business and what lies ahead:
Can you tell me some more about your background and what made you decide to open the Reigate Pop up?
I was cabin crew for 20 years and spent a lot of time visiting countries such as Africa and India, where I saw lots of amazing things being made and developed a real passion for these countries. I left the industry 10 years ago and took an Interior Design course which led me into retail, and I set up my creative business, This Wild House. My inspiration comes from things that are original and unique, that you don't typically find on the high street. I set up online but quickly realised it was important to support this with a physical high street presence. After trying out several sites, where I met Natasha who I run the Pop – Up alongside, the site on Church Street became available last October and we jumped on the chance to take it over. The site offered the perfect space to showcase our own range of products along with items from the network of creatives we had built up. Two weeks later, on the 1st November we opened! The original plan was to open for 2 months but due to the incredible response and feedback we received, we kept extending this.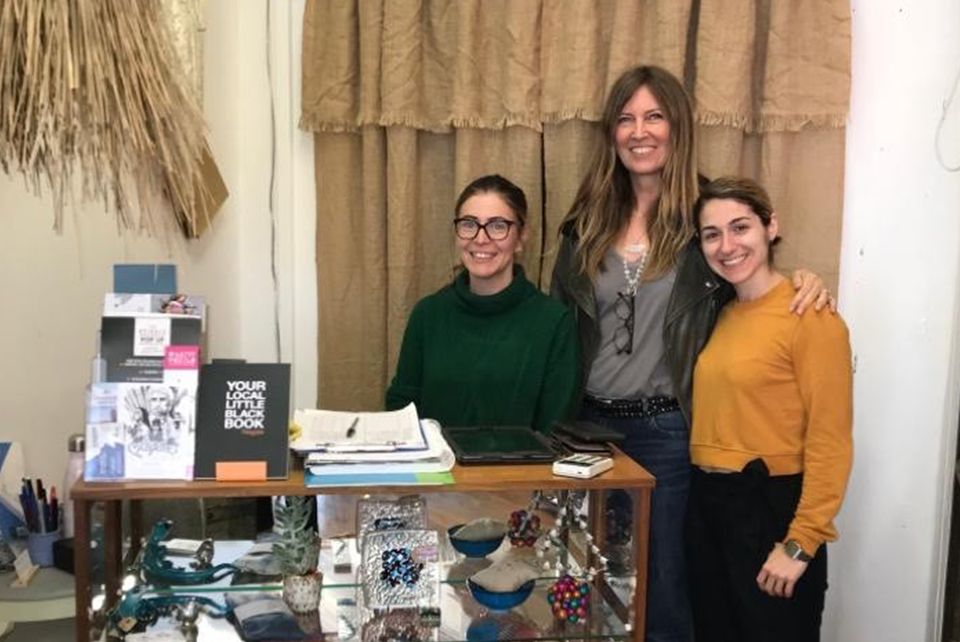 The business has expanded swiftly – we first opened with a handful of sellers, and we now have around 34 sellers!
How would you describe the ethos behind the Pop Up and what makes it so unique within Reigate?
The Pop Up is all about supporting local small businesses and giving them the opportunity to have a presence on the high street which may not be financially feasible otherwise. Most items are hand-made by the sellers themselves or sourced from artisans both in the UK and overseas.
We have a vast range of businesses who rent a spot within the store selling everything from art to jewellery to hand-made glass products. Most are local but some come to us from across Surrey as the Pop Up is the only one of its kind within the area. We also have several very specialised small businesses including a family taxidermy business and we are the only local seller of TACHE books.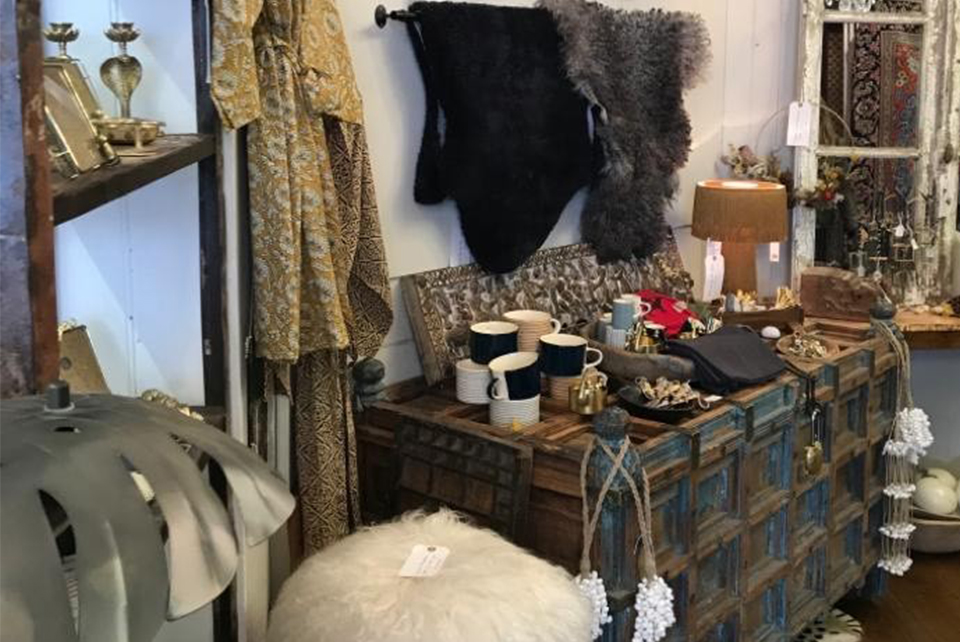 Who would you say is your typical customer?
It's really hard to say! Some come here in for particular things from certain sellers and others drop in while passing. The common theme across all our customers is that they want to buy local and support local businesses
Which marketing tools are you finding most successful for promoting the business?
Instagram and Facebook are proving most successful, we try to mix up the posts to reflect as many of the sellers as possible. As well as promoting the products we also use these tools to push our workshops.
Can you tell me more about the workshops you run?
Yes, this is an area of the business which has proved really popular and further reflects our unique offering. We have a large table downstairs which fits 8 that we use for the workshops. We have held a variety of creative workshops including learning the art of macramé, candle-making and Poppy Wild, a local florist has been running successful floristry workshops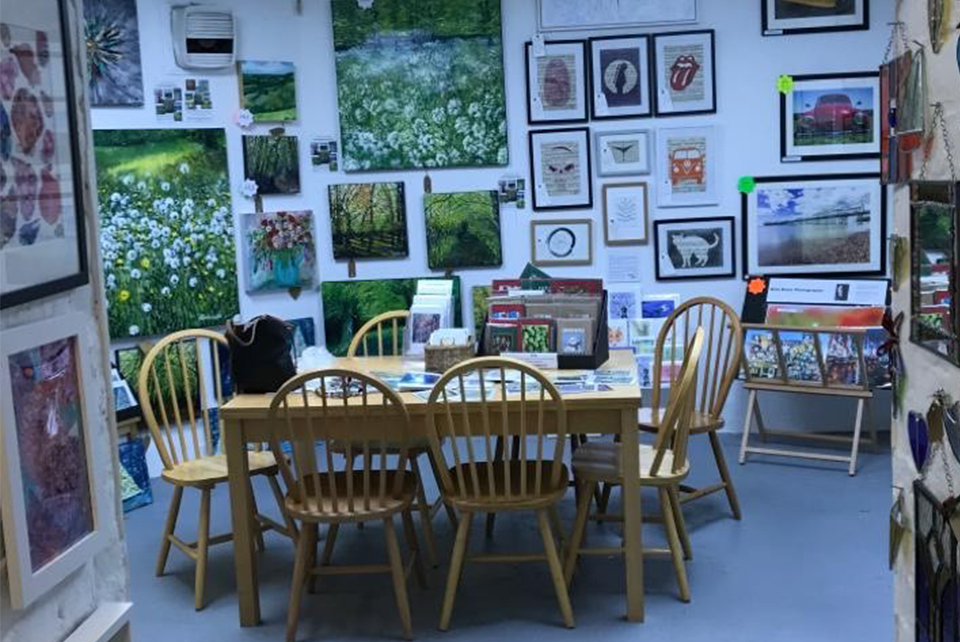 Do you have special events or activities coming up for Christmas?
As well as our wreath-making workshops, we are all gearing up for the Reigate Christmas Market on Saturday 30th November. It was a huge success for us last year with hundreds of people coming through the door, so we are expecting a fantastic response and some excellent trading again this year.
Why should customers shop local this Christmas?
If you shop face to face you get that special level of customer service which you often don't get online and the chance to hear the story behind the product. It is completely true that when you buy from a small business, they do a little dance!
What future plans do you have for the Pop Up?
The premises are up for rent and there is an interested party looking to move in after Christmas. We would love to carry on somewhere else, but we need to find the right property, and this would determine the scale of the business. Our dream would be to take over the Jack Wills store as this would offer the perfect space for us. We will have to wait and see what happens..!
Many thanks for taking the time to meet with us. We wish you all the best for the future, in growing your business and the independent businesses that you support. Also, best of luck finding your next premises - we think the Jack Wills building would be perfect!
Follow the Reigate Pop Up on Instagram @thereigatepopup and on Facebook @thereigatepopup
Do you have a business story you would like to share? Get in touch to speak to a member of our team.