Earlier this week, Boris Johnson addressed the United Nations on the forthcoming Climate Change Summit of World Leaders (COP26) which will be hosted in Glasgow between 31st October and 12th November. The PM stated the event would be a "turning point for humanity" and that four key areas needed tackling – "coal, cars, cash and trees".
In a world where we are all looking for a more sustainable way of living and a growing number of consumers are choosing to buy from businesses with both ethical and green credentials, is it time to rethink print?
Print has been with us for over 500 years. It brings a uniquely tangible sense of quality to brand communications that digital fails to achieve. However, common sense tells us that the print process is damaging to the environment. Images of felled trees, energy-guzzling machinery, and the heavy carbon footprint stamped by distribution spring to mind.
It might come as surprise then, to learn that the paper industry is one of the most sustainably run sectors of the commercial world. Between 2005-2020, European forests, which provide wood for making paper, have been growing by over 1,500 football pitches every day – equating to an area larger than Switzerland – as trees are replanted twice over those that are felled. 72% of paper and paper packaging is recycled into new products; one of the highest recycling rates of any material in Europe and 60% of the energy used to produce paper and paper packaging in Europe comes from renewable sources.*
In Europe, independent Forest Certification ensures that planted forests are protected, well managed and will continue to grow, largely down to the demand generated by the paper industry. These ecosystems provide new habitats for wildlife and can prevent soil degradation and erosion, contributing to rural regeneration and development.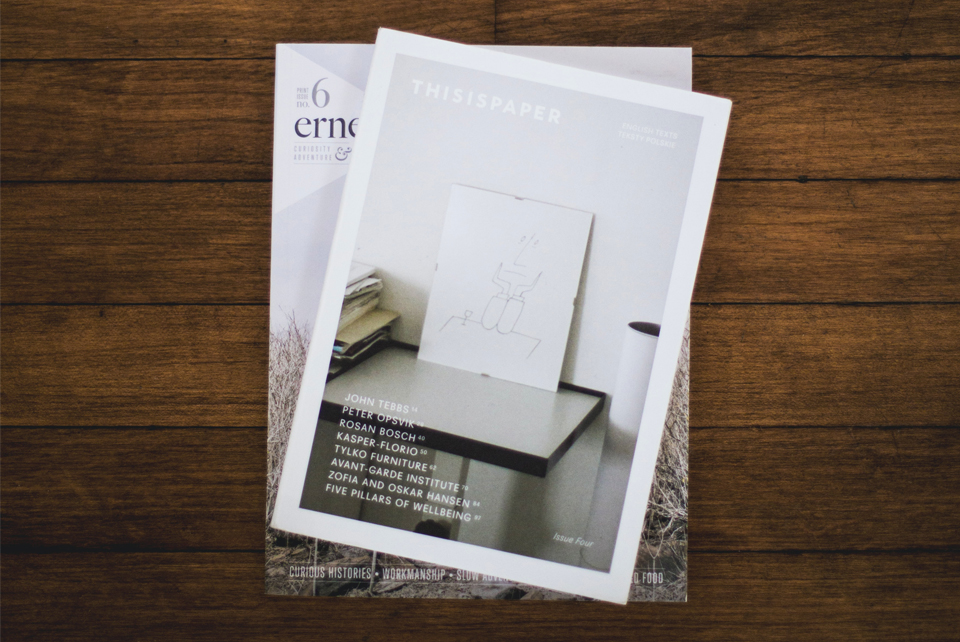 With 91% of production capacity certified or registered according to the internationally recognised environmental management standards ISO 14001 and EMAS, I spoke to John Hunt at 4 Print, our local print partner, about his views on how the industry is making big strides in the push for higher levels of sustainability:
"We love paper and the results we get printing onto it! As you can see from the statistics available, the paper industry is making great strides in leading the industrial drive to lower its carbon footprint, allied to the fact that recycling has been part of our industry for decades. The direct CO2 emissions of the European pulp and paper industry reduced by 25% between 2005 and 2017. Reforestation is happening on a large scale due to the paper industry - for every mature 'crop' tree, 2 new trees are planted and these will take in more C02 and produce more oxygen during their growing phases than established trees. As a company, the vast majority of stock we use is FSC accredited paper and board. We are also an ISO 14001 company. This shows our commitment to high environment standards in all elements of our business."
Bringing our focus back to brand communications, does print still have a place in the marketing mix? I asked our Graphic Designer, Laura her thoughts on the future of print and whether it should still play a role:
"Is print dead? I don't think it is. Who can resist the smell of fresh print, the tactile feel of the paper, not me!
There is no doubt that digital marketing and a digital presence is vital for a brand. However, I feel print still has a place and value. In a world saturated with digital advertising, print has more of a special quality about it and a longevity. It feels like trusted information and a new direct mail for example, is considered a rarity and can be very useful for targeting a local audience, it has become a special delivery through the mailbox.
We have cut back on print for environmental reasons and I am all for that, we have to be careful of wastage. However, with an increasing amount of sustainable print options available to us, and for the right campaign, I feel it is appropriate to utilise print to make that special splash and send a special brand message."
If we delve a little deeper, we can look more widely at some of the larger brands who continue to incorporate print into their communications strategy. Take Google, for example. The undisputed king of search and the digital world, the home of digital advertising who was once accused of looking to kill off print when it launched the digitised Google Books Library. Quite possibly the last brand you would expect to invest in its own print publication? Think again! Think Quarterly, was Google's first-ever printed commission and consisted of a series of 8 award-winning hardcover books. Each publication was personalised for their C-Suite and influencer audience which included Prime Ministers and CEOs, with unique features such as magnetic covers and heat-activated pages to ensure instant collectability. The campaign was supported by online content and a PR drive at launch, leading to over 1M downloads of the digital edition when released to the public. Think Quarterly became the springboard for Google's online thought-leadership portal 'Think Google'. Vince Medeiros, co-founder of media company TCO London and Think Quarterly's publishing Director, is 'an unashamed "sucker" for the idiosyncrasy and physicality of print', believing that certain qualities and brand messaging can only be conveyed via the medium.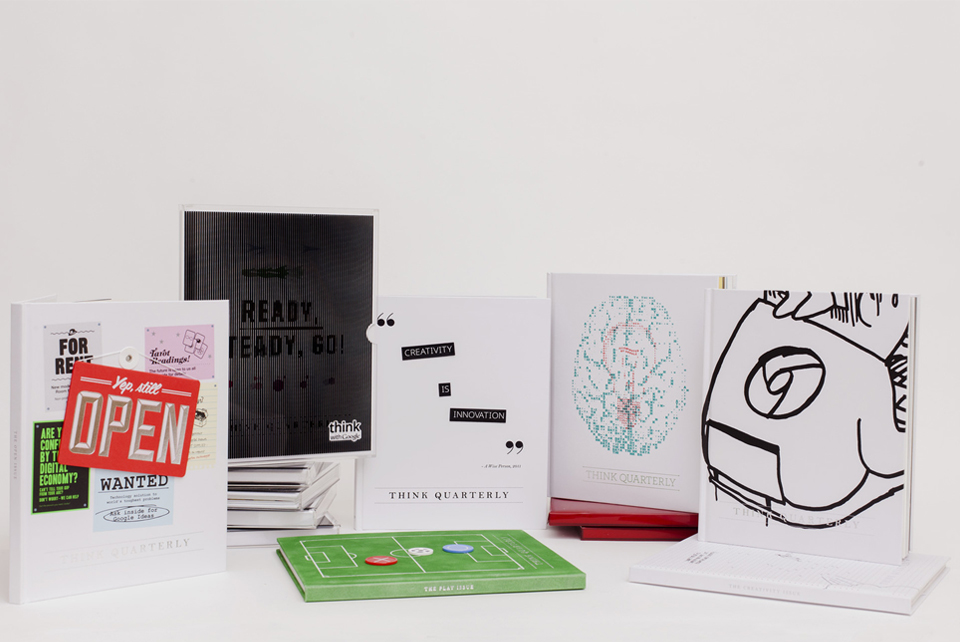 That is not to say that print should be over-used. Every business must weigh up the cost of design and production, the cost of distribution and ultimately, the environmental impact when considering print campaigns. Finances Online reports that online campaigns become 400% more effective by combining print and digital ads and that 82% of consumers trust print when making a purchase decision***. When integrated into a strategic communications plan, to compliment and reinforce brand messaging delivered via other channels most suited to your target audience, such as digital, emails, social media and broadcast, print can provide an impressive return on investment.
In a world of full inboxes and impersonal marketing messages automatically falling into junk, perhaps it's time to reach your audience with a personalised letter on their doormat? If you are thinking of running a Direct Mail Campaign, please get in touch with a member of our team.
* : Two Sides
** : The Guardian
*** : Finances Online