With over 24 years' experience in recruitment across four different businesses, Sarah Merry had a clear vision for a new approach to the sector. Her key driver is to place people at the very centre of her business, developing a deep understanding of what is right for clients, candidates and her team alike without the constraints of KPIs, red tape or internal advertising regulations. And so, in November 2018, Rockpool Recruitment was born. Rockpool Recruitment is a boutique recruitment consultancy based in Dorking, Surrey, specialising in the travel industry nationwide but also helping local companies with their recruitment requirements across various business sectors.
More recently, Sarah and her team have been supporting employees of clients who have reluctantly been made redundant due to the impact of COVID-19. The Rockpool team have also developed a service aimed at those leaving full-time education, offering advice on how and where to start a job search, creating a strong CV and preparing for interviews.
I recently met with Sarah to talk about her vision in more detail, the impact the pandemic has had on the travel industry, her hopes for the business and nurturing the next generation of 'Rockstars':
Tell me about your background and why you started Rockpool Recruitment?
I have worked in recruitment pretty much my whole career for over 20 years – I fell into it like most people do after graduating and travelling and worked my way up across 3 different businesses. I have always wanted to work for myself and with my last employer a chance for a management buyout came along but after doing my sums I felt I would be far better off setting up from scratch on my own and creating a whole new business with the people that I wanted to work with and the values that I believed in. My vision was to create a highly efficient recruitment company that people simply wanted to do business with, with quality at the heart and a genuine desire to help people.
Having a family of 2 boys and several dogs (!) life is always a juggle so to be my own boss has always been appealing.
Recruitment is a sales industry and yet I have never felt like a salesperson. The constant targets that consultants are usually incentivised to work towards can take away from what I believe is the essence of a good recruitment business – and that's helping people; helping clients to build their businesses by introducing them to talented people and helping candidates find the job of their dreams. That's what I strive for every time in Rockpool – to truly listen to what our clients and our candidates want and to deliver on that efficiently – all in a relaxed and friendly way.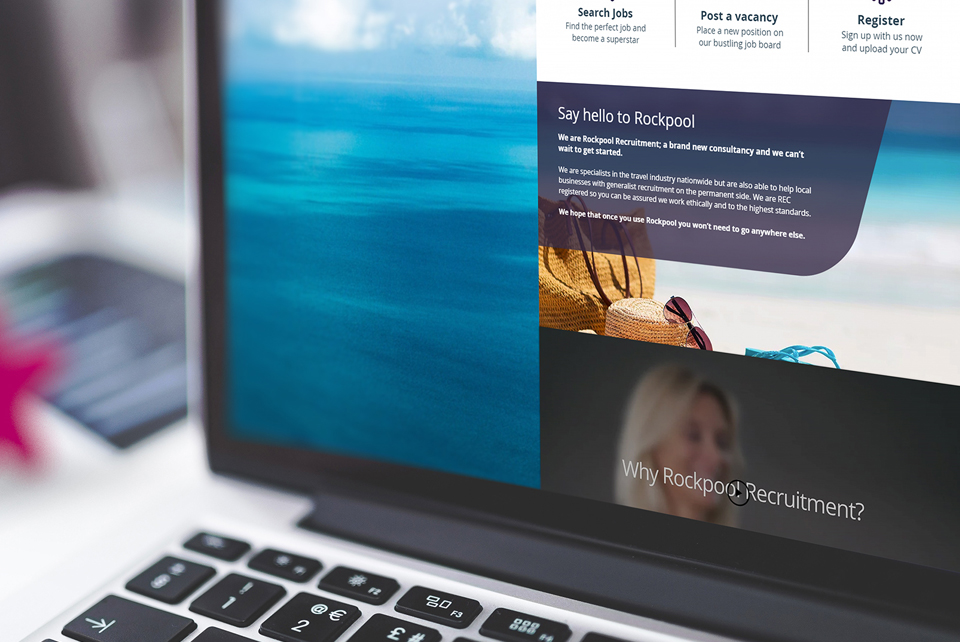 Rockpool specialises in the travel industry. The industry has been one of the hardest hit by COVID. What has your experience been over the past few months and how have you adapted as a business?
It's been a terrible few months for the travel industry – truly heart-breaking. So many of our clients have had to make some harsh cuts to their teams - in some cases making a third of their employees redundant. They have not wanted to let them go but it has been a case of survival. Others have put everyone on severely reduced hours. They have all made use of the furlough scheme but to survive most businesses will come out of this looking very different to how they did at the beginning of the year.
In turn Rockpool has been severely affected – we had many job offers retracted in March and April and newly appointed candidates immediately being made redundant so any pipeline we had for the second quarter of the year disappeared. I had to think about how we can continue to help people.
When I first started Rockpool I was not able to speak to anyone in the travel industry for our first 6 months of trading due to a restrictive covenants in my previous contract and so I started talking to local businesses when we first opened to see if there was a need for a good quality recruitment business in Reigate and Dorking. Very quickly I was being called by a variety of companies and we had great success with wonderful feedback hiring a range of candidates from software engineers to administrators, receptionists, accounts assistants, bookkeepers, property managers, teachers. I loved it – I loved working with the local community. When my restrictions in travel ended and I started letting my old clients know about Rockpool they all followed me, and this took me away from the local work as we were so busy with Travel Vacancies. So, when Covid hit I thought I would start speaking to the local community again and we have started to work with businesses on a variety of roles again.
We have also been inundated by travel candidates who need our help after redundancy so we have been giving free advice on CVs and seeing if we can transition them into other industries.
As border restrictions begin to ease and travel providers reopen services and venues, are you hopeful for a swift recovery or do you see things fundamentally changed within the industry?
I wish I had a crystal ball like I am sure we all do right now! I still just don't know. A lot of my clients who have made redundancies are hoping that the recovery will come quickly and that they may even be able to re-employ some of their teams in the near future but it's really hard to tell what is going to happen especially as the virus is still growing across the globe as a whole. I do think the luxury travel market will come out strong in this, as people seek out more exclusive holidays where there is more space, less tourists and in turn perhaps a safer holiday. Us Brits love our holidays, so my hope is that the industry will recover very soon but I also believe this virus has left us all thinking hard about how we really want to treat our planet, so I also hope it recovers in a way that reflects that and that we make more conscious choices.
Rockpool also supports local businesses outside of the travel industry. How does the service you offer differ from other recruiters?
I think the best way I can answer that is in the words of our clients – everyone we have worked with locally has said how easy they have found it working with us. All of them have used other local agencies previously but they have said that the quality of our candidates and our approach had left them wowed. They spoke about how quickly we had turned round a really high quality short list – we normally try and introduce businesses to 3 candidates and in most cases they say to us that they could have employed all 3 if they had more jobs.
Our aim is always to make life easier – our clients have businesses to run, decisions to make and their time is precious – they don't want to be spending hours sifting through CVs and wasting hours interviewing the wrong people. We make sure we take all this away from them, so they just have to show up in person or on Zoom and interview our candidates then decide which one to hire. It should always be that easy.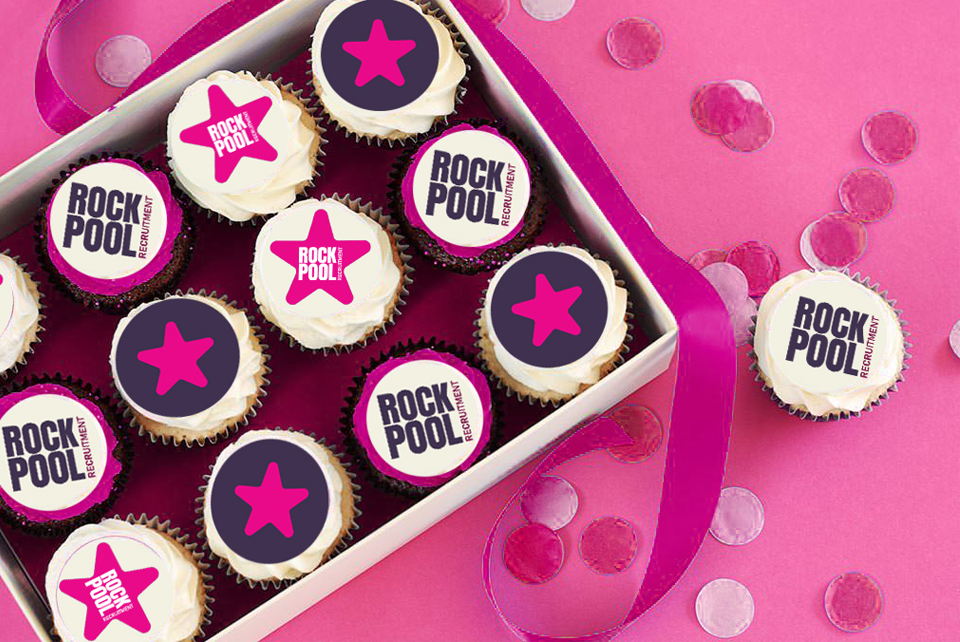 More recently, you have evolved the service you offer companies to include support for employees who have been made redundant. How does this work?
Yes, this is proving popular and incredibly valuable to clients and candidates. Clients are not wanting to let their team go – they are all highly valued members. Making them redundant is a hard but necessary decision and our clients want to ensure that they really look after the people they are having to say goodbye to. Their employer brand is also important – they ideally want to be able to take these people back if the economy rebounds.
So they are retaining us to provide a highly personal service consisting of 2 one hour, one to one Zoom calls where we talk to the employee about their experience, skills and future options then give them all sorts of practical advice to help them ensure they give themselves the best chance to find a new role as quickly as possible, this includes helping them with their CV, setting them up with job search agents, talking to them about how to network, interview tips and some other great insights into getting themselves seen amongst the volume of applicants.
We have just started working with 2 businesses and the employees have given us some great feedback on how valuable the sessions were, and the clients are delighted that they know their employees are being given such support.
Young people are also facing uncertainty, especially when it comes to employment opportunities. You have developed a 'Rockstars' support programme with this issue specifically in mind. Can you tell me more about it?
Yes – I am really excited by this. The idea came from a client of mine. Her 18-year-old daughter had just finished school, didn't want to go to uni and her mum was trying to motivate her to get a job, but they were finding the task overwhelming.
Not knowing where to start; the daughter lacked confidence and although schools and colleges offer careers advice, I think it tends to leave a lot of the practical job-hunting skills out. When I was talking to the client about our new redundancy support programme for her team, she said she thought her daughter could benefit from a similar session to help her find employment.
So hence Rockstars was born. I talked to Holly beforehand about what she was interested in and then asked her to send me a CV. I went away and researched the areas of work she was keen on and then we had an hour Zoom call where I gave her lots of advice about where she should be looking for jobs / courses etc and some CV advice with some ideas about what kind of other things she could be doing in her spare time to increase her chances of getting into her chosen industry.
Her mum said it had really helped her and I was delighted to hear that a few weeks later she secured her first job. She benefited by gaining confidence in how she was making her applications, by getting a bit more of a vision in her head about what she wanted to do and how she might be able to get there and then just went for it ! We offer an interview coaching service too with some great tips about how you can help yourself be your best version on the day.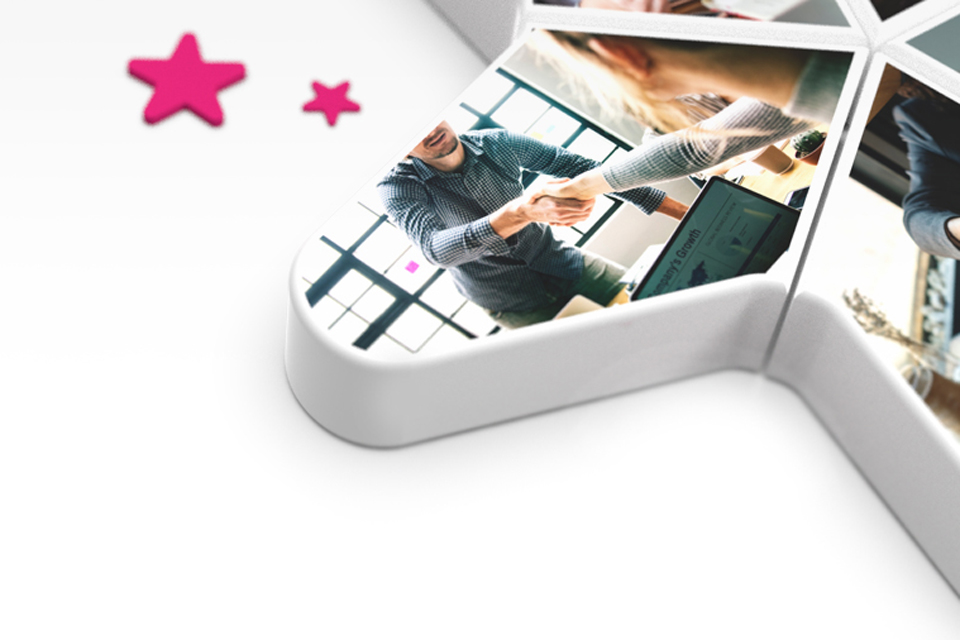 As a business, where do you hope to see yourself this time next year?
This time next year I hope to be continuing to support travel businesses as the industry recovers but I am also very keen to make more relationships with local businesses to help them grow – I have lived in Reigate and Dorking for 20 years and I love our community. It's always been important to me that we give back and over the last 18 months we have worked with some of the local schools and colleges for free; meeting students to talk about CV and interview tips and this is a big part of what we love doing – we just like helping people and it's important that our next generation get the support they need so this will remain a big part of what we do. We will also continue to support East Surrey Domestic Abuse charity which we have done since we opened. So, to be a true community-based recruitment business is my vision.
We are currently a team of 3 – Carol Scopes and Louisa Webb; both with an extraordinary amount of experience as HR and Recruitment Managers and come next year I'd like us to grow further – with helping people being at the heart of everything we do. I also want to get an office – we all work from home right now but between us have 8 dogs and 7 boys so feel like we could all benefit from somewhere to give us some peace and quiet when we need it! And I'd paint it pink!
Sarah, many thanks for taking the time to talk us through the valuable service you offer both local companies and candidates, and those from further afield. We look forward to watching your business grow over the coming years and particularly, the unveiling of your pink office!
Follow Rockpool Recruitment on social:
Would you like to share your small business story? Feel free to contact us today.