This week's post is a round up of the additional functionality that has been added to various social media platforms in the last few months. Whilst having another channel to contend with might feel overwhelming, there are lots of ways to turn this into a new creative opportunity to support your business goals and refresh your content plan. Read on for the latest news and content inspiration:
Twitter
Back in November, Twitter added Stories or "Fleets" to their platform. "Fleets" is essentially a copy of Instagram Stories, which you can now share along the top of your news feed. As with Stories, these Fleets will disappear after 24 hours.
Twitter explained that Fleets will fulfil a distinct need, as apparently users leave an awful lot of tweets in draft form. The thinking is that adding Fleets will give users a way to share these "draft thoughts", albeit in a temporary format. Twitter is also aiming to see if its ephemeral content will promote deeper and more personal conversations on the platform.
One other point which is worth noting for brands – to make Fleets even more "personal", other users cannot retweet or share them. Twitter users can only reply to Fleets via direct message. So, if you want to maximise your Fleet engagement, you might want to update your DM settings to allow anyone to reply.
There are no creation functionality or special effects tools at present which does make fleets seem a tad limited. The main advantage is that Fleets appear at the top of your feed in the app, which increases exposure and therefore possibly generate more interest. So, how best to utilise this for your brand?
Publish limited time offers – The fact that Fleets disappear after 24 hours could mean that these audiences might feel a sense of urgency to make a purchase.
Daily Giveaways – Sometimes contest announcements get buried by the sheer volume of tweets from other accounts. Now, with stories, your content will also appear in the Fleets area above a user's feed, increasing it's visibility.
Behind the scenes content - Fleets could allow brands to show audiences behind the scenes content or insights that make them look more authentic.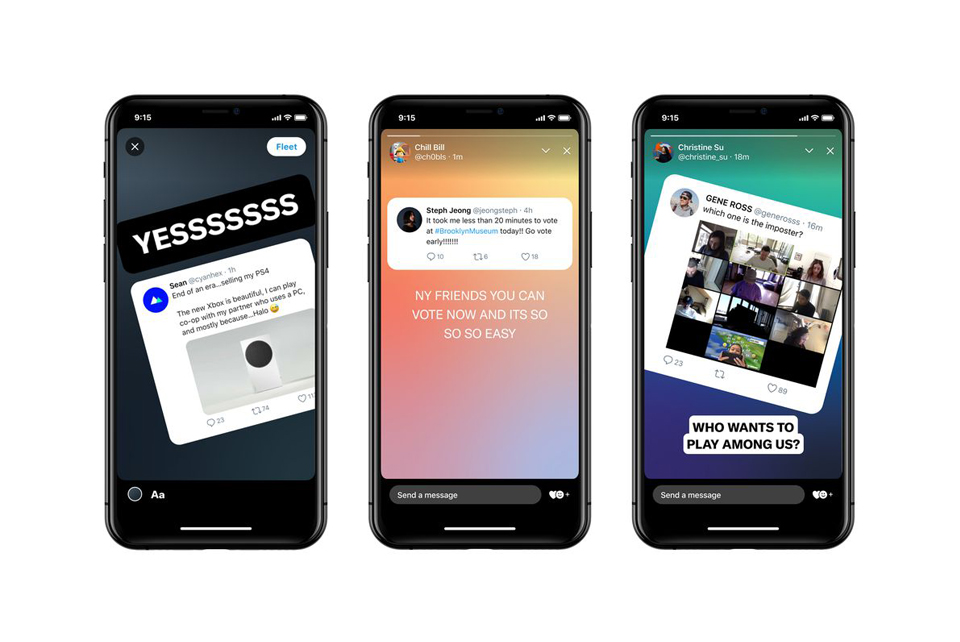 Facebook
Facebook announced a range of new monetisation options for creators this month:
The first being short form video. Creators will now be able to earn money from videos as short as one minute, with an ad running at 30 seconds. For videos three minutes or longer, an ad can be shown 45 seconds in. Previously only three-minute or longer videos could monetise with in-stream ads, with an ad shown no earlier than 1 minute.
Facebook is also exploring ways to monetise stories and other in-stream ad formats. It has also changed its eligibility criteria for in-stream ads. Now, in order to qualify, creators need 600,000 total minutes viewed from any combination of video uploads, in the last 60 days or 5 or more active video uploads or previously live videos.
Live videos are also another key area of focus for Facebook. Previously this option was invite only, but Facebook has opened this up to more creators. It's worth noting though that creators wanting to add in-stream ads in their live videos will need to have 60,000 live minutes viewed in the last 60 days.
Finally, Facebook has also invested $7 million in credits to promote Stars usage. The plan is to encourage more people to donate to their favourite streamers via Stars. Facebook is also looking to expand Stars usage in different formats, like video-on-demand and short from video clips.
This new functionality could lure more creators across to Facebook and away from TikTok. Despite TikTok's continued momentum, the platform still needs to provide more monetisation options to help its top creators earn money. These new changes from Facebook will only add more pressure. For if creators can't earn enough money on TikTok, they will eventually switch to other platforms, like Facebook and YouTube, where their earning potential is much higher.
Image from Alexander Shatov, Unsplash
Snapchat
On March 17th, Snapchat purchased digital sizing company FitAnalytics. This advances their goal of making ecommerce a key element of their future. Plus it aligns with their focus on merging digital and real-world environments.
FitAnalytics specialises in providing tools that help brands facilitate more accurate clothes sizing for their customers. The company is also developing a new system to match clothing using images the customer uploads themselves. This would tie in nicely with Snapchat's ever advancing body mapping technology, which is already used in Bitmoji fashion items.
This would enable Snapchat to build a whole range of virtual clothing for their Bitmoji characters. As previously shown by Fortnite and other apps with in-app cosmetics, users will pay to dress up their virtual characters.
If they can integrate its body mapping technology with FitAnalytics size and scale tools, they could quickly become a key leader in driving fashion trends and ultimately the way clothes are purchased.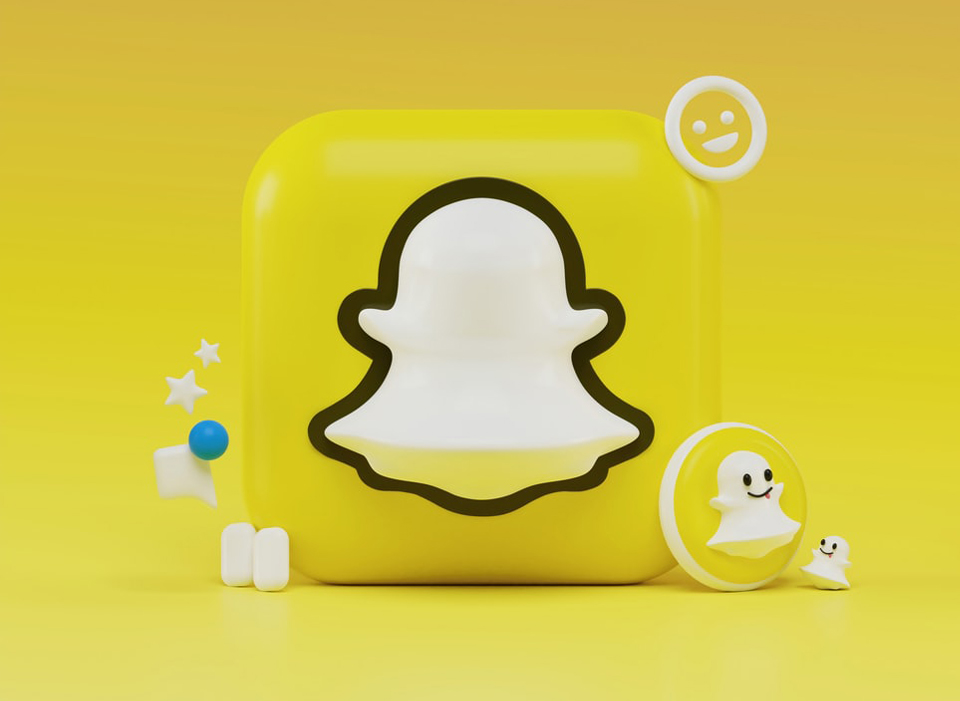 Image from Alexander Shatov, Unsplash
LinkedIn
In September of last year, LinkedIn also added Stories to their platform. As with Instagram Stories, the feature allows users to share images or videos that last for just 24 hours. These Stories appear in tappable bubbles at the top of a user's LinkedIn feed on mobile. From here, viewers can send a story via direct message, making quick and casual conversations easier on the platform.
Adding Stories on LinkedIn does feel like an odd fit for the platform. However, LinkedIn's Senior Director of Product Management, Pete Davies, explained that the format will be great for encouraging more conversations on the platform.
This option is currently only available on LinkedIn pages and to individuals who have over 5,000 connections/followers, which will put Stories beyond the reach of many individual users (incidentally, the limit for a personal network is 30,000 first degree connections!) That said, it's probably more of a benefit for your company page anyway.
So how best to use this new feature for your brand?
Share real time event updates – This can be a great way to showcase what's going on at your company.
Host a Q&A - Interviewing people behind your brand is a great way to share your brand story and help build brand affinity.
Product News – Even if you have a feed post about a new product, it's still a good idea to use Stories to share brand updates.
Whatever your views on whether the addition fits with the platform's aim, the fact that you can add links could be another way to drive traffic to your site, which is always a good move.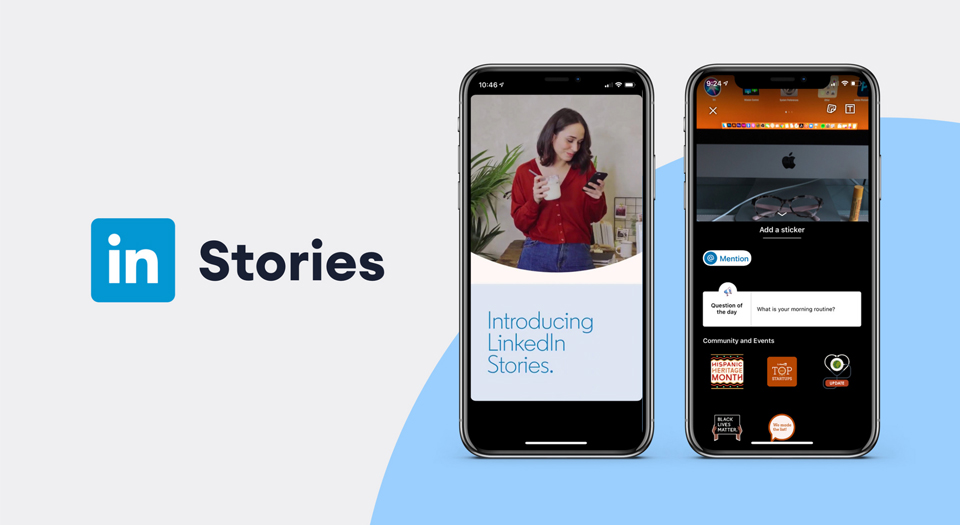 As social media platforms continue to evolve, it is important to keep abreast of the latest functionality in order to maximise the efficacy of your brand's presence. However, you shouldn't feel the need to incorporate every new feature released.
Experimenting with new channels is worthwhile but make sure this does not compromise your core messaging and content strategy. Brand authenticity should always remain at the forefront of any activity.
Do you need help with utilising social media for your small business? Contact our team today.