It is clear that our most loved brands are now focusing on far more than just a spectacular television advert to bring their company front-of-mind and drive sales at the most competitive time of year. Now, more than ever, multi-media collaborations, social media campaigns and charitable initiatives are playing a vital role in spanning the reach of brands' festive marketing messages.
John Lewis and Waitrose join forces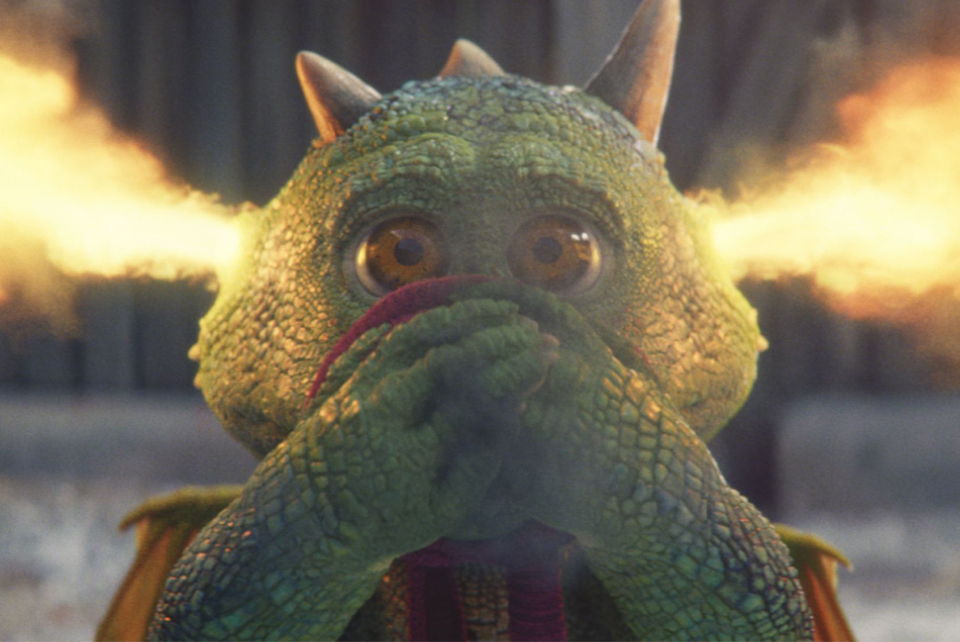 We can't discuss festive campaigns without first referencing John Lewis. Over the years, the retail king has put itself on the highest pedestal, setting the benchmark for others to follow. Inevitably, this gives room to fall short of expectations as seen with the lukewarm reception to last year's no-expense-spared Elton John extravaganza which seemed to miss the mark with many customers. This year and for the first time, the retail giant has created a Christmas ad in collaboration with its sister company Waitrose, with clumsy Edgar the Dragon as the star. By using a single advert for both brands, the partnership cohesively brings together a festive brand message of unity and celebrating individual qualities, albeit a little quirky when it comes to Edgar's particular talent. But it's not just the TV spectacle which John Lewis/Waitrose & Partners have launched to drive sales. With Edgar appearing as a Snapchat filter, Twitter hashtag emoji alongside a media-first and exclusive deal with ITV seeing a digital Edgar guest in some of channel's seasonal show announcements, there is no doubt that this year the reach of the John Lewis multi-media campaign has skyrocketed (Let's not forget the traditional cuddly toy and other Edgar merchandising currently sold out in John Lewis stores!). Complimentary to this campaign, John Lewis/Waitrose & Partners are spreading the Christmas spirit beyond advertising by donating £150,000 to hunger and food waste charity FareShare.
Coca Cola reunites loved ones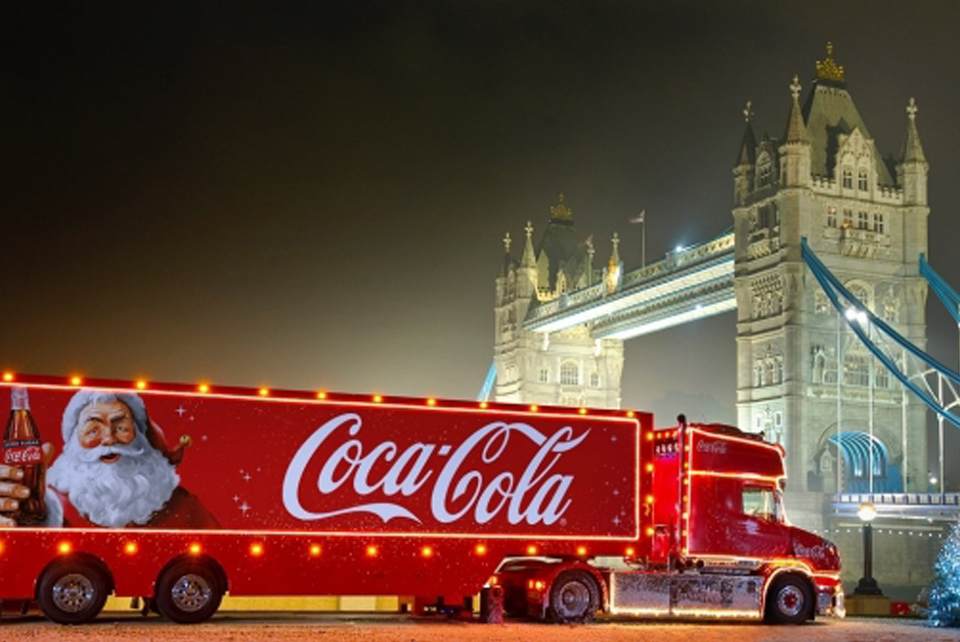 Many of us started feeling the festivities when the new ad of the giant Coke truck first aired in the back end of November, marking the return of their longstanding 'Holidays are Coming' campaign. Coca-Cola recognises the power of nostalgia and what their truck and the big man in red represents to many. Santa himself was, of course, given an image overhaul by an ambitious Coca-Cola campaign to 'own' Christmas way back when, turning him and much of Christmas from green to red. This year, and backed by Coca-Cola's largest ever media spend, the world-famous advert is only just the start. The campaign was kicked off with the yearly truck tour, this year partnered with homeless charity Crisis. Donating to those in need and recycling goes hand-in-hand as Coke promises to donate 10p for every can recycled on the truck tour to the charity. Famous faces Marvin and Rochelle Humes are also on hand at the truck tour to reunite unsuspecting members of the public with family and friends with updates broadcast across communications throughout the tour. Those who are using public transport around major travel hubs in the UK will see Coca-Cola taking over giant digital screens. And from giant digital screens to our handheld devices, Coke have partnered with Snapchat to launch a dedicated filter and the navigation app Waze to have Santa's voice tell you which way to drive home for Christmas. Further immersive experiences include live karaoke in central London and a cinnamon-scented Oxford Circus tube station.
Morrisons gives back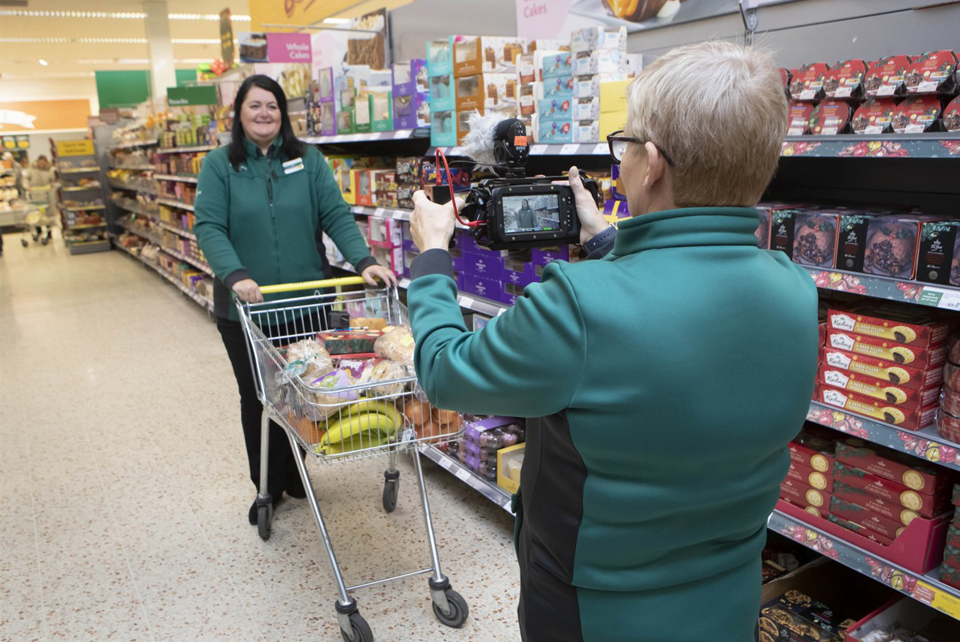 Supermarket chain Morrisons have two of their shop floor employees to thank for the idea of their community-driven Christmas campaign this year. Whilst Morrisons have created a separate ad to showcase their festive foods, they are really pushing their second, low-budget advert to demonstrate the importance of helping those in need and reducing food waste. Shot in a behind-the-scenes perspective from a hand-held camera, the ad shows shop staff collecting donations including unsold food to give to people who need it most, especially the homeless. Many consumers are unaware that Morrisons donate unsold food year-round and this pared-back ad has helped to raise awareness of their efforts to help their local communities.
So, whilst the traditional TV ad remains a key part of how many of our favourite brands shape their Christmas messaging, it's clear that their broader campaigns are looking at new ways innovate communications, incorporate the core principals of the season and address issues which are important to their audiences. Whether their message is portrayed in a tear-jerking advert or not, community involvement and giving back to those in need has moved to the forefront of how many businesses are spreading the very essence of Christmas spirit this year.