Following on from our post about what's new on social media, this week we thought we'd take a more in depth look at the latest social media app to emerge – Clubhouse - and the ways your brand could utilise it:
What is Clubhouse?
Clubhouse is a networking app based on audio chat. Part talk radio, part conference call, part Houseparty. The conversation room is just like a conference call, with some people talking and most people listening in. Users can listen to conversations, interviews and discussions between interesting people on various topics – but the conversations are live and they are not recorded for playback. Which plays to your FOMO (fear of missing out), because if you're not in the room, you miss the conversation. It also means that people are spending a lot of time on the app, looking for conversations about topics they're interested in.
Added to which, you can't just download the app and create an account – Clubhouse is invite only. You have to be invited to join by an existing member.
Clubhouse was launched in April 2020. As of late February, the app boasted 10 million weekly active users. At any given time, there are few thousand rooms where people from around the world are having conversations about different interests, industries and professions. It hit the headlines as "the place to meet" when Tesla founder Elon Musk began dropping in to conversations, along with A-list celebrities, comedians and tech gurus.
Clubhouse's success meant that copycat apps emerged shortly after it's launch. With Facebook, Linkedin, Spotify and Twitter have either already launched, or plan to launch their own audio chat features.
How do I get a Clubhouse invite?
To join, an existing Clubhouse user has to send you an invite from their app. Clubhouse users can't just send an invite to everyone, however. Initially, existing users only have two invites available to give out.
The creators have announced that their goal for this year is to complete the app's beta stage, so they can make the app available to the whole world.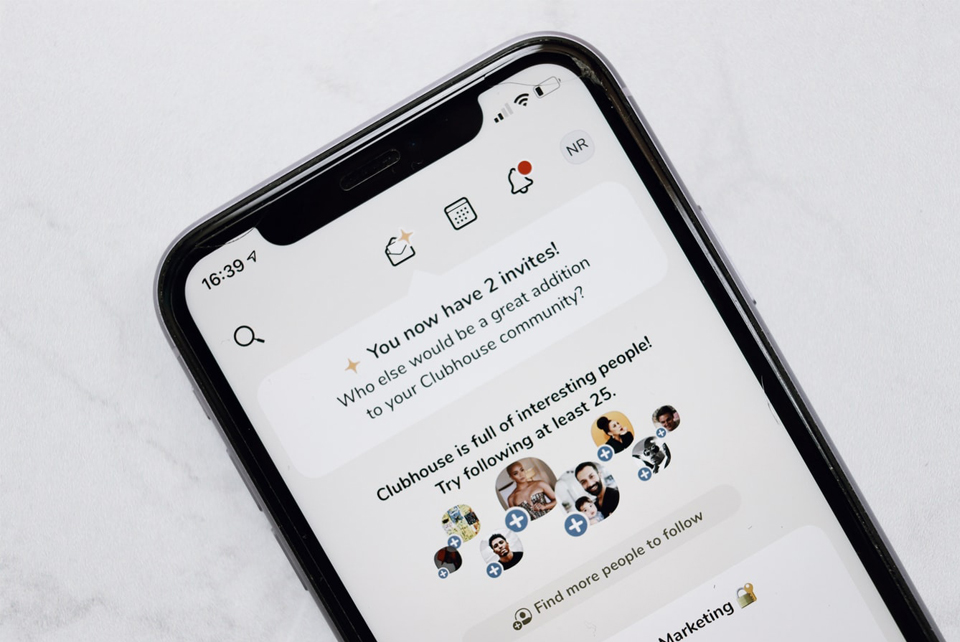 How does it work?
When you first open the app, you're in the hallway and you'll see a list of rooms. You select topics of interest, like tech, books, business or health. The more information you give the app about your interests, the more conversation rooms and individuals the app will recommend you follow or join. It's important to be very strategic with what you follow. Following clubs and rooms randomly can lead to seeing an overwhelming number of rooms and clubs that are of no interest.
Users can create, host and join chat rooms for discussions. You can set the rooms to be open or closed. The app also has "clubs" to create recurring rooms. You can also follow people or clubs too.
The member and club directories are both searchable by keywords, as is the event calendar, which shows upcoming scheduled events. Searching each of these by terms that relate to your interests is a good way to find more people, rooms, and clubs to follow.
When you're in a room, you'll see three sections of people. The first section, the stage, shows the speakers. The second section, the front row, shows people followed by the speakers. The third section shows the audience.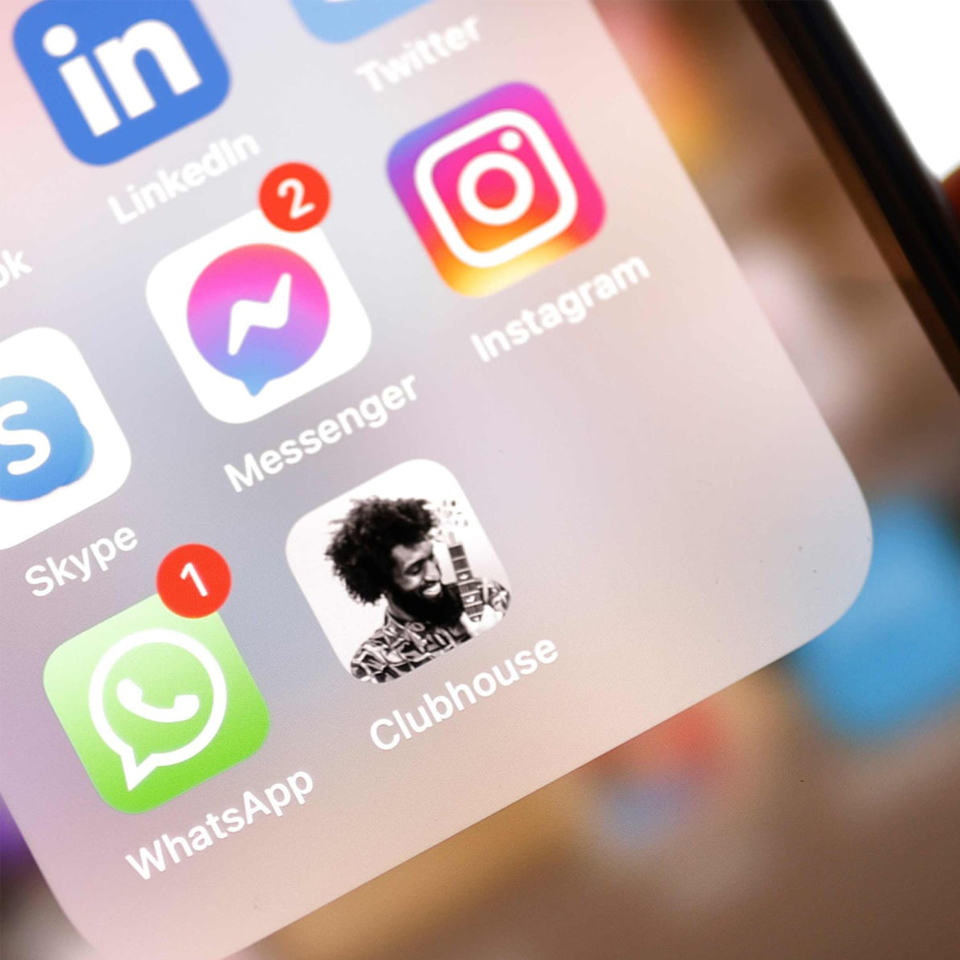 Ways you can utilise the platform
So now you know what it is, how the invite system works and how to use it, should you be considering where Clubhouse might fit into your social media marketing efforts? Here are seven ways Clubhouse could benefit your brand:
Go viral – The nature of Clubhouse lends itself perfectly to building brand awareness through word-of-mouth campaigns.
Build business relationships - By providing a lot of value, you can become very well-known for the quality of your advice and develop real-world connections that lead to business.
Give your brand a voice – Clubhouse can give small businesses a voice that doesn't get drowned out or lost in all the noise.
Tell your story – It's a great way to tell a story about your brand.
Human engagement – It's a brilliant way to share successes, failures and ask questions as well as getting to listen to others' insights.
Test your ideas – Clubhouse is a really simple way to ask for feedback from your customers.
Sponsor a room – Brands are also beginning to sponsor rooms, which is a good way to generate interest in your brand and find new customers.
Right now, it's too early to predict what the future holds for Clubhouse. The end of the pandemic means that people no longer have nothing to do but listen to others talk. Despite a decline in recent download rates, it's still intriguing to consider where the app might be of value as a marketing and brand communication tool.
Are you a small business owner or entrepreneur who needs help with utilising social media? Get in touch to see how we can help.