A few months ago we met with Julian Rowlands to learn more about Love Reigate, a local membership business supporting independents. Since then, Love Reigate has successfully launched and now enjoys a growing, loyal community of members who are rewarded for shopping locally with exclusive offers from over 75 independent businesses who are based in the area. Love Reigate has also been nominated for 'Best New Covid Biz in Surrey' as part of the Muddy Stilettos 2021 Surrey Awards.
To celebrate the easing of restrictions and the arrival of Summer, Julian has teamed up with fellow Reigate Business Guild member and Owner of Crumbs Brewing, Morgan Arnell, to realise the inaugural Love Reigate Market. We spoke to Julian about how Love Reigate has developed and what we can expect from the event which will be held on Saturday, 10th July along Reigate's iconic Tunnel Road:
How has Love Reigate evolved since we last spoke?
Well, the first 6 months of any business is always going to be a bit of a rollercoaster and I won't lie to you, it has been tough. The first 6 weeks of trading 'pre-lockdown' were amazing and then, like many other businesses, January hit and so the business also took a hit. Luckily, since things have slowly started re-opening we've seen things pick up too. I couldn't be happier or more thankful of the support I've received since launch – our Instagram and Facebook fans have certainly been great in showing their love!
With restrictions easing and retail reopening, are you seeing the same levels of support for #ShopLocal?
Absolutely! Even before the pandemic Reigate's always been proud of its high street and array of local businesses that operate in the area and I think that has only got stronger. The sense of community is definitely still there and lots of people I talk to are keener than ever to #ShopLocal. Local residents are so grateful to the local shopkeepers and staff who have done all they can to accommodate shoppers and welcome them during lockdown and now things are easing they want to show their gratitude by supporting them more than ever.
Recently, the Government announced a delay to Step 4 of the ease of the restrictions. Does this affect your event?
No, markets can still be held outdoors so there will be no changes to our plans to host the event on 10th July.
Can you tell us more about the market?
The street market is a celebration of summer and all things local! We want to put a smile on people's faces and showcase the abundance of local businesses we have in the area. It will take place between 10am-5pm on Saturday, 10th July.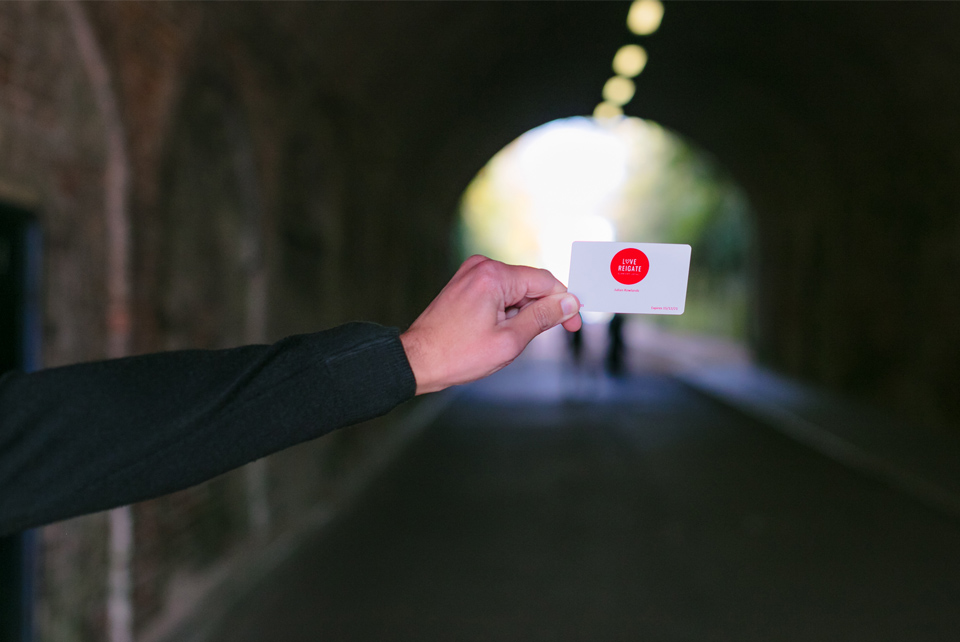 What can we expect on the day itself?
The market itself will feature a range of stalls from local businesses, all of which are part of the Love Reigate membership programme, which rewards members for shopping locally with exclusive offers and rewards.
On the day you can expect a broad selection of stalls selling food and drink to arts and crafts. There will be something for everybody, not to mention live entertainment running throughout the day including two sets from children's favourite local band, Boogie Monsters as well as some interactive dance sessions for young children led by local dance company Live Love Perform.
Is the market open to everyone or just Love Reigate members?
Everyone is welcome so please come along! Love Reigate will be selling memberships on the day enabling members to start saving straight away when they spend with the participating local businesses taking stalls on the day as well as lots of other shops on the high street and beyond.
Businesses currently taking part include Crumbs Brewing, Chalk Hills Bakery, Cody's Waffles, Coffee Flamingo, Hurt Liqueur, The Vineking, The Pizza Project, Adam's Gallery and many more.
Do you plan to host more markets later in the year?
Crikey… ask me that one again once the dust has settled after organising this one! Seriously, the Council have been super supportive of this market and it's very much positioned as a one-off but who knows what could happen in future. I've got a few ideas but I'll keep them under my hat for now as people prefer to be surprised I think!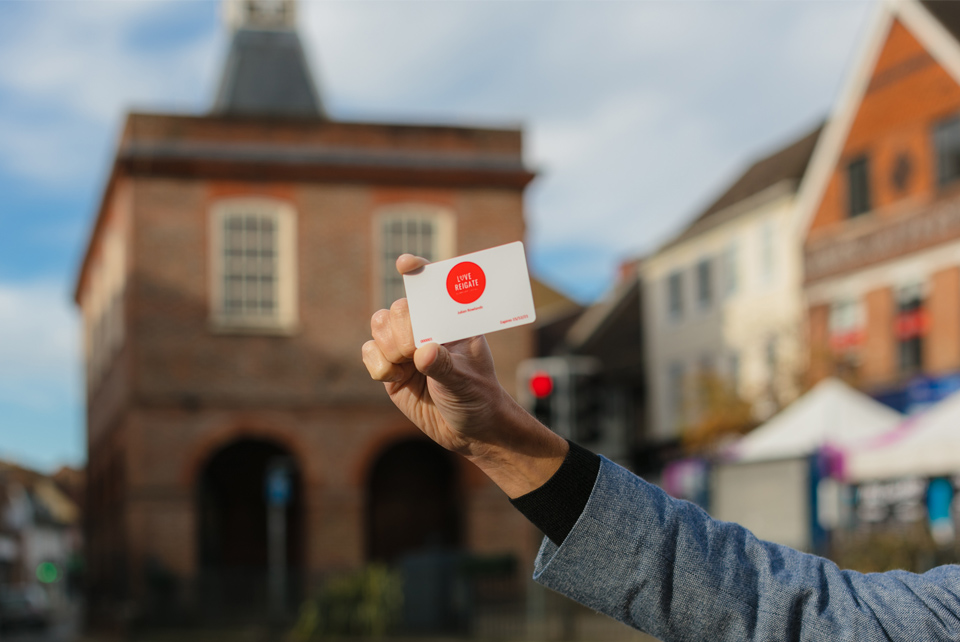 What are your hopes for the day itself?
We're so excited about the Love Reigate market as we all need something to celebrate at the moment, given the tough past 18 months everyone has had, especially those local businesses in the area. We're hoping that people will come down to the town on the day, pay the market a visit, do a spot of local shopping and grab something to eat and drink whilst being entertained by a number of local bands. It will also be a great opportunity to showcase some of Reigate's hidden local business gems that don't have their own shops/premises, so what better way than a buzzing market environment for people to discover new businesses face to face.
And for Love Reigate, now you have had a period of time to gather insights following the launch, where do you see the business developing over the next year and beyond?
I think it's still a bit too early to say for sure what the future holds and where and how things can grow, mainly because I think we all need a period of 'normality' and certainty to see what normal trading looks like. Testing the concept in another town is certainly something I could see happening at some point and then seeing where things go from there. I also really like the idea collaborating and bringing people and local businesses together so this could lend itself to a number of opportunities… you'll just have to watch this space for now!
Thanks for the catch-up Julian - We're looking forward to visiting the market and seeing Love Reigate continue to grow!
The Love Reigate market will run 10am to 5pm on Saturday 10th July, situated on Tunnel Road in central Reigate.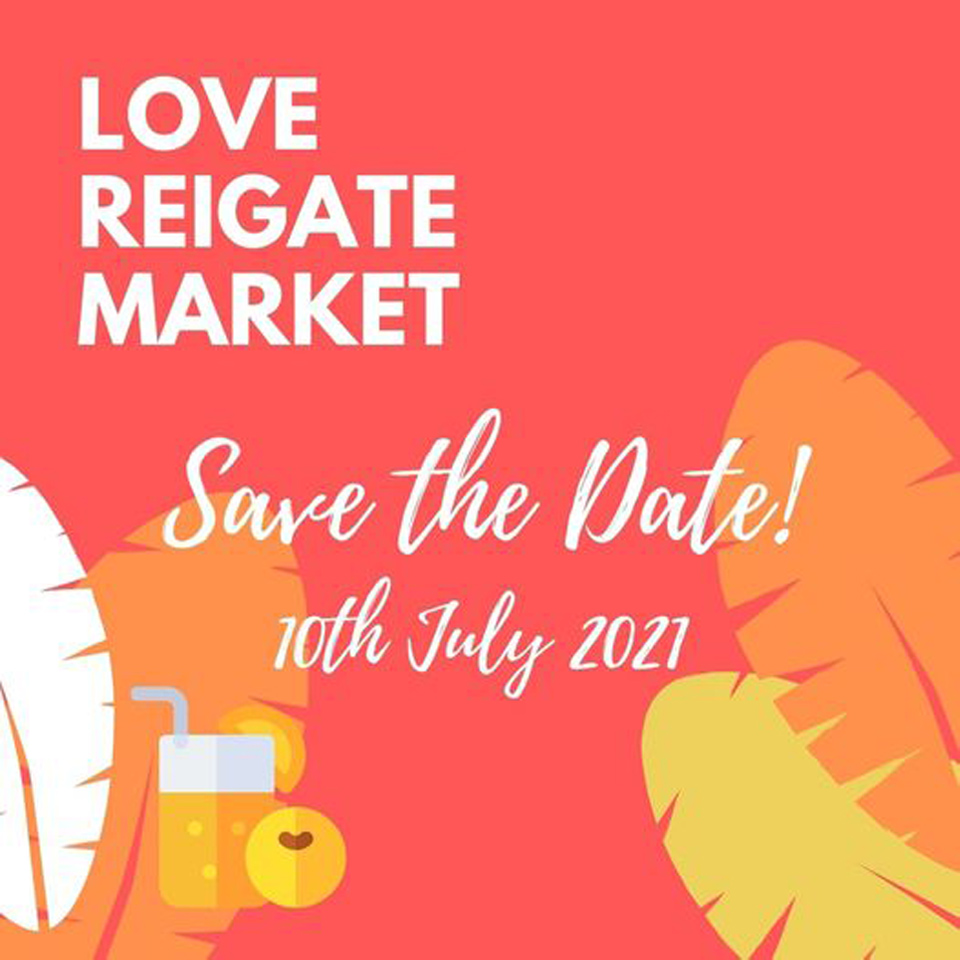 Read our original interview with Julian about Love Reigate here.
Find Love Reigate here:
Are you an entrepreneur or small business owner who'd like to share your business story? Contact our team to be featured.