This week, Queen Elizabeth II becomes the first British monarch to be honoured with her Platinum Jubilee, which celebrates her 70 years of service. Street parties, parades and get-togethers are being held up and down the country to mark the historic occasion. Many of our favourite brands are getting involved with the celebrations, having unveiled some wonderful Jubilee marketing, advertising and PR campaigns. Charlie has listed our favourites:
New fashion design inspired by the Queen
Fashion trend magazine Harper's Bazaar took to Her Majesty's Royal Palace, The Tower of London, to shoot a range of outfits specifically designed with royalty in mind. Designers include famous British names such as Victoria Beckham and Sarah Burton, who have created one-off looks that feature "traditionally regal colours" including the striking purple shade that we have seen in the Platinum Jubilee crest. The Queen has been known to have a keen interest in fashion, and in 2018 attended London Fashion Week where she had her very own 'Queen Elizabeth II Award for British Design'.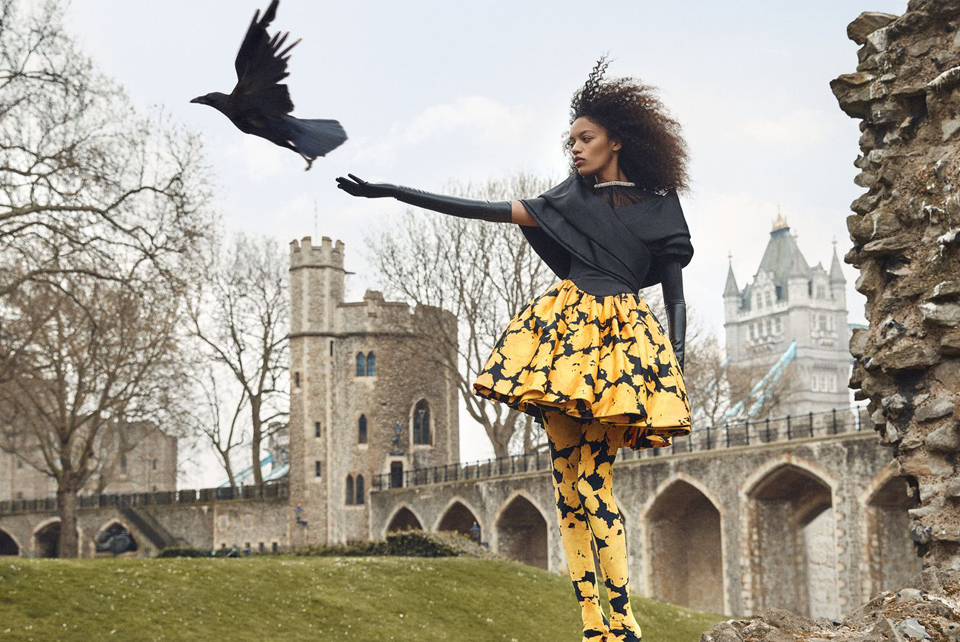 Image from Sky News
Limited edition large Dairy Milk bar sports Platinum Jubilee crest
Cadbury have been lucky enough to have their famous purple colour closely associated with royalty. For the Jubilee, they have released a limited edition large (360g) Dairy Milk bar, which sports the Platinum Jubilee crest prominently on the packaging. The limited chocolate has only been available to purchase in Tesco stores and online. The bar makes for a wonderful, shareable treat to enjoy with friends and family (or just with yourself!) this bank holiday.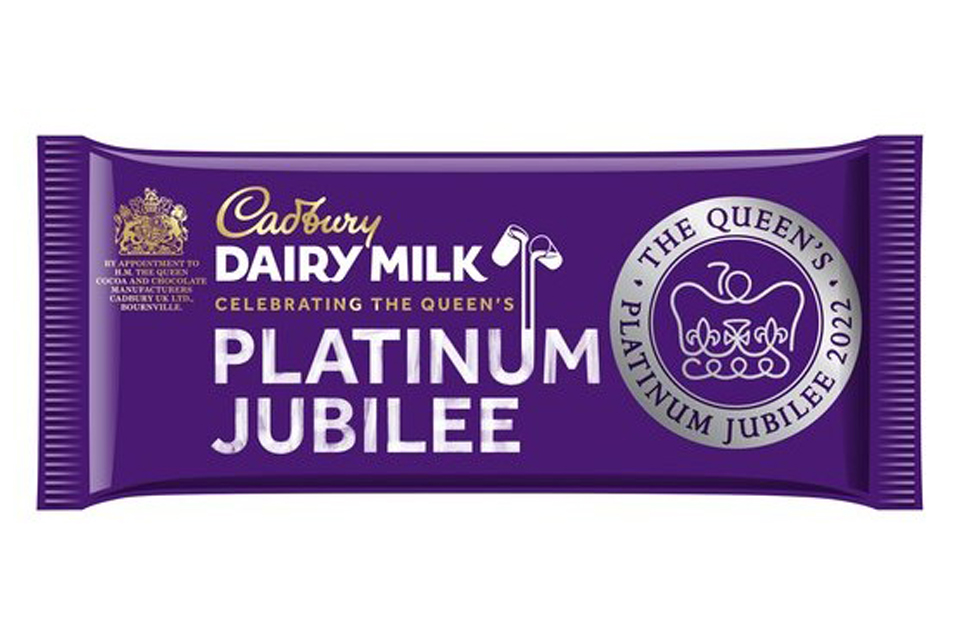 Image from Goodto
Heinz 'HM Sauce' and 'Salad Queen'
The name Heinz can be found in the cupboards of most homes across the UK, with the brand producing two of the country's most popular condiments – brown sauce and salad dressing. Heinz are hoping that they can add a 'squeeze of fun' to the Queen's celebrations by releasing limited-edition bottles of "HM Sauce" and "Salad Queen" to supermarkets. The one-off bottles can be kept as a nice souvenir once finished being squeezed onto your favourite British meals.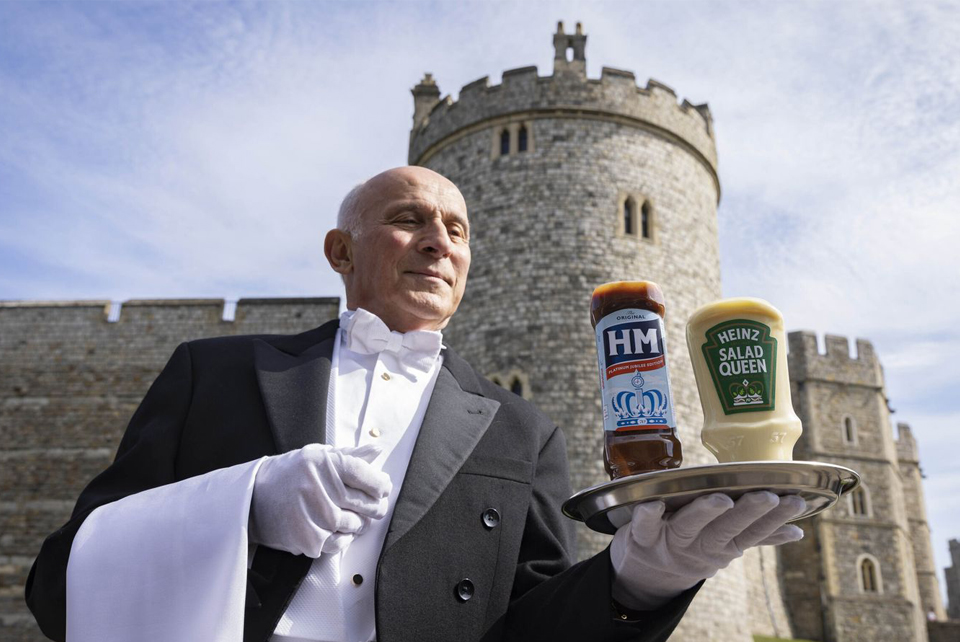 Image from Sky News
London's new Crossrail project – The Elizabeth Line
Having had months' worth of delays, it may have not been purposely opened weeks before the Jubilee, but London's new 'Elizabeth Line' has put a smile on the Queen's face as she made a surprise visit to Paddington Station to witness it's opening. Named to honour the monarch, the newest rail route in the capital was officially opened on May 24th. It was only right that the Queen got to be one of the route's first passengers – Her Majesty was given her own Oyster card to take a ride to Tottenham Court Road, where she was invited up to the driver's cab.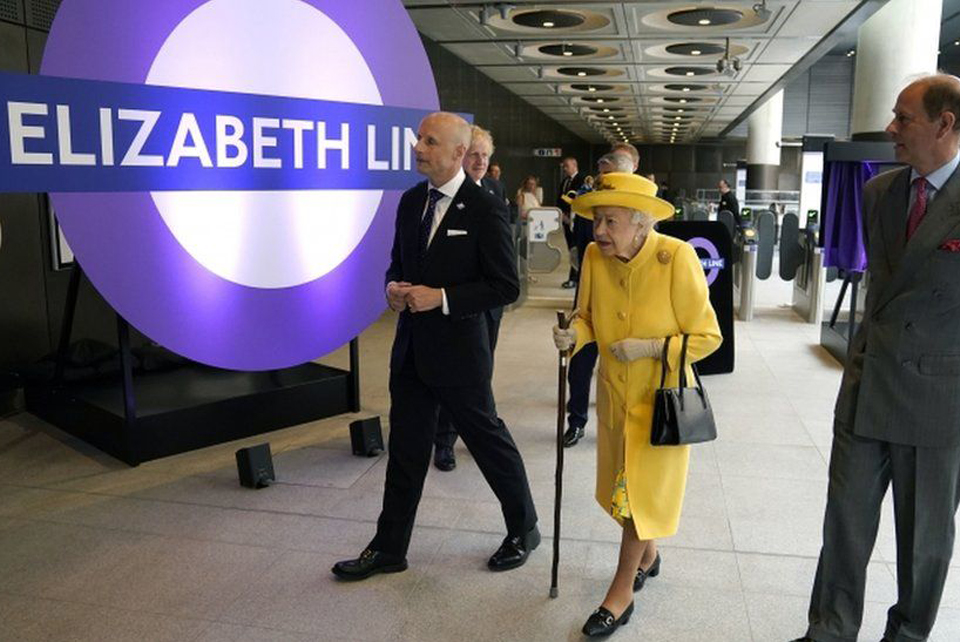 Image by PA Media
Marks and Spencer's Jubilee celebrations
M&S has embraced the opportunity to celebrate their very British heritage and have a wide range of new products to enjoy at your Platinum Jubilee get-togethers. Some say it's not British summer time without strawberries and cream – so they have curated a British Strawberry Gin Liqueur to (hopefully) enjoy in the sunshine. New limited-edition caterpillar cakes featuring edible crowns and union jacks, named Corgi and Queen Connie, can also be found on M&S shelves. Aside from food and drink, M&S are stocking all sorts of Jubilee memorabilia, including clothing and accessories too, such as printed sweatshirts, picnic bags, cushions and embroidered bedding. It's safe to say Marks and Spencer are continuing their quintessentially British mantra through the widest range of Platinum Jubilee products available.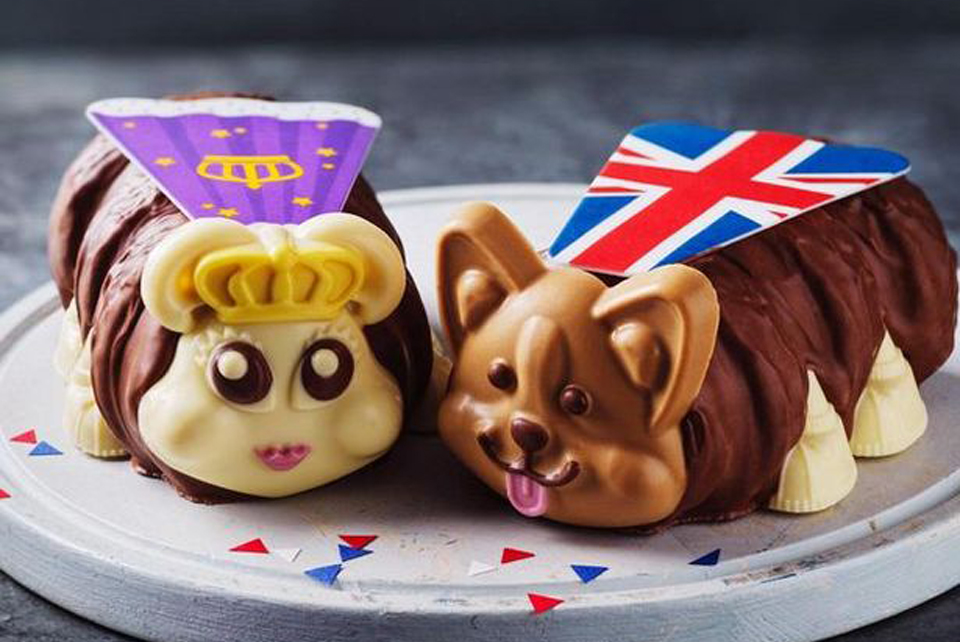 Image from Marks and Spencer
Are there any Platinum Jubilee campaigns, products, or even services that we have missed off this list? Be sure to let us know what you have seen!
From all of us at Your Marketing Team, we hope you have a great bank holiday with your family and friends.