With the FIFA World Cup 2018 kicking off in Russia this week, fans from across the globe will be tuning in to support their national teams. The 2014 event in Brazil reported a global in-home viewership of over 3 billion. It comes as no surprise, then, that sportswear trailblazers Nike and Adidas use the competition as a global marketing platform.
Over the past decade, their marketing and sponsorship budgets have doubled in value as they vie for brand dominance on this international stage. They will be kitting-out 22 of the 32 teams at this year's World Cup in a series of multi-million deals, which includes Adidas' record-breaking €65 million annual contract with the German National Team.
Having worked on leading international sponsorship programmes in Formula One, The World Rally Championship and The America's Cup, it is clear to me why big-name brands allocate sizeable budgets to sports sponsorship. But can this be relevant to smaller businesses?
In short, absolutely! The marketing principals remain the same, regardless of budgets. Integrated sponsorship programmes are so much more than a company name stitched onto a player's shirt. When a sponsorship programme is successfully activated, the rewards can be far-reaching.
So, where should you start? Firstly, define your objectives. What are you hoping to achieve and where are you likely to find your audience? Then, identify a credible partnership that is easily communicated to your target market.
Here are some compelling reasons to consider sports sponsorship:
1. Brand Awareness
Sponsorship can help increase brand awareness as companies enter new markets or launch new products / services.
Global: Under Armour used strategic partnerships with Andy Murray, The Welsh Rugby Union and Tottenham Hotspur to raise their profile in the UK market, helping them to become a household name. Positioning themselves as leaders in "game-changing technologies", Under Armour have gone on to sponsor the Unified World Heavyweight Champion Anthony Joshua and additional Premier League Clubs.
Local: Horsham-based IT company M2 Computing sponsor up-and-coming karting driver Harvey Roffe, showing commitment to local talent in a relevant tech-led sport.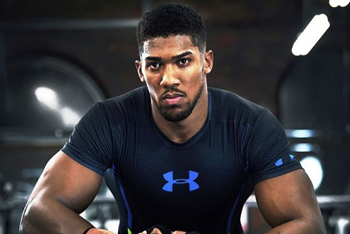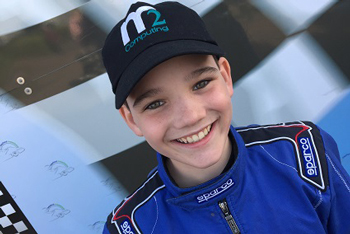 2. Brand Engagement
Sporting events give brands the perfect opportunity to engage with fans, strengthen B2B relations and incentivise employees through addressing each groups' individual needs, enhancing their on-event experience and providing 'money can't buy' exclusives.
Global: Pirelli, Official Global Tyre partner of Formula One, have launched a 'Hot Laps Programme' at selected races which gives spectators, celebrities and corporate guests a "once in a lifetime" experience of being driven by a professional driver in a supercar around a lap of an iconic circuit.
Local: Move Revolution Estate Agents provide a free Kids Activity Village at the award-winning Run Reigate Half Marathon, giving hosts the opportunity to interact with their family-orientated target audience.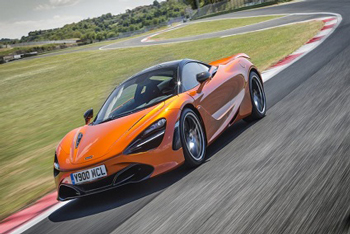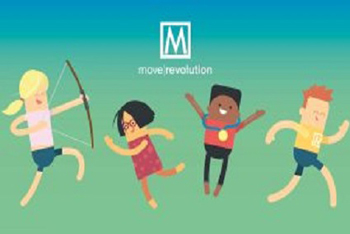 3. Brand Loyalty
Being present enables brands to communicate with fans in an arena where they are most passionate. Brand loyalty is strengthened through association and visible support of their chosen sport, team or personality.
Global: MasterCard have been an Official Patron of The Golf Open Championship since 2012. On renewing their sponsorship, MasterCard said "We look forward to continuing our association with legends of the sport like Tom Watson, Ian Poulter and Justin Rose". MasterCard customers can enjoy exclusive access to tickets and fan experiences.
Local: Carshalton Boilers sponsor Carshalton Athletic FC, championing the local side and reaching a geo-targeted and relevant audience.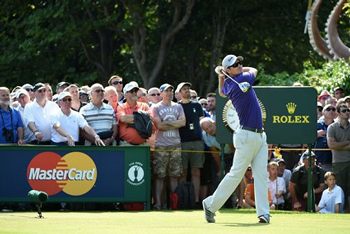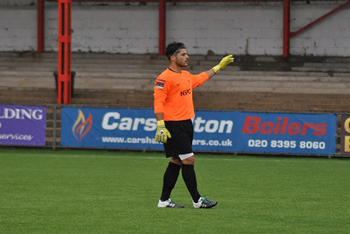 4. Corporate Social Responsibility
Companies can use sporting events to highlight their CSR programmes, from global environmental issues to supporting local community initiatives.
Global: Volvo Ocean Race have teamed up with Sky Ocean Rescue to highlight the problem of ocean plastic pollution at their race venues around the world.
Local: As an extension of their Carshalton Athletic FC partnership, Carshalton Boilers are also sponsoring a Celebrity Football Match in aid of charity, which is to be held at the Carshalton Athletic FC ground on Sunday, 1st July.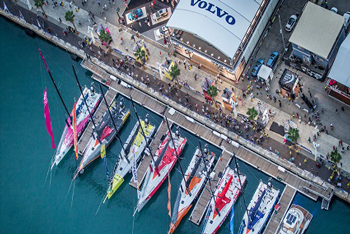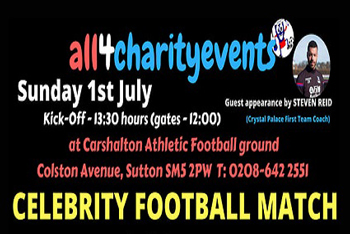 If you would like to explore local sponsorship opportunities in more detail or discuss how to effectively activate an existing partnership, contact the Your Marketing Team Team.