There is no doubt that summer has arrived! Whether we're looking to get out in the sun or just find some shade in this heatwave, there's plenty of things to do and places to visit in Surrey and the surrounding areas. From making a splash at an aqua park to enjoying some great outdoor theatre, here are our top picks for things to do this summer:
Skywalk Adventure – Esher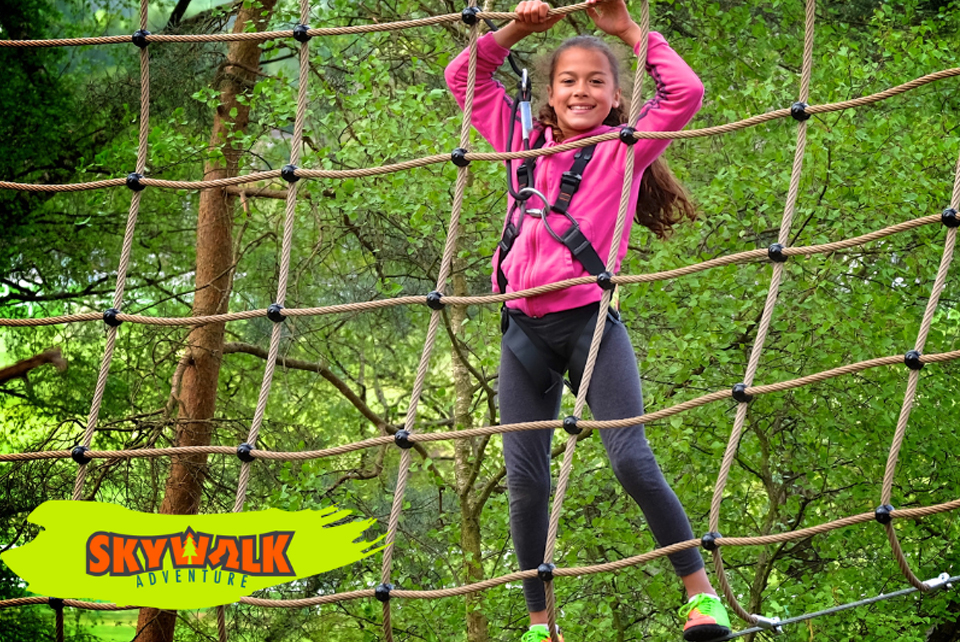 Local town Esher is home to the Skywalk Adventure; a treetop adventure centre suitable for the whole family. The adventure park is made up of two courses featuring tree climbs, zip lines, tyre swings, rickety bridges and lots more. Skywalk Adventure takes you over the Sandown Ski slopes and has incredible views of both the Sandown Park Racecourse and London. Pre-booking is essential and can be done online or by telephone on 01372 701107. For more information, visit their website.
Outdoor theatre at Painshill Park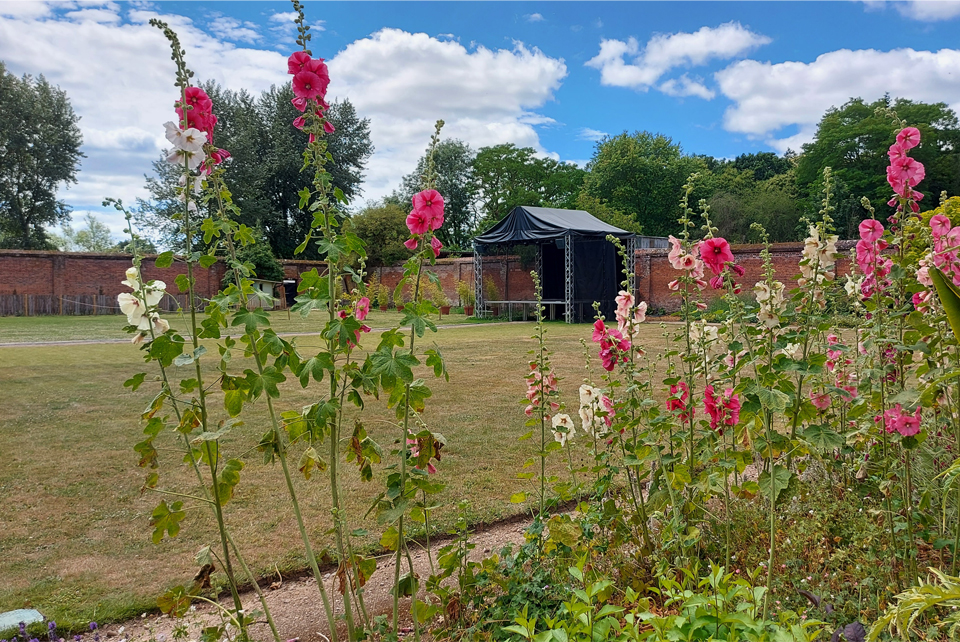 This summer, Painshill Park are putting on outdoor theatre performances in their picturesque walled garden. Over the next few months, you can catch live performances of Much Ado About Nothing, Othello, A Midsummer Night's Dream and Alice in Wonderland. All of their theatre dates, information and booking can be found here. Painshill Park also boasts stunning landscapes, lakes, physical art and architecture, so why not head down for a lovely summer stroll before enjoying one of their outdoor shows!.
Horse racing and Simply Red performance at Sandown Park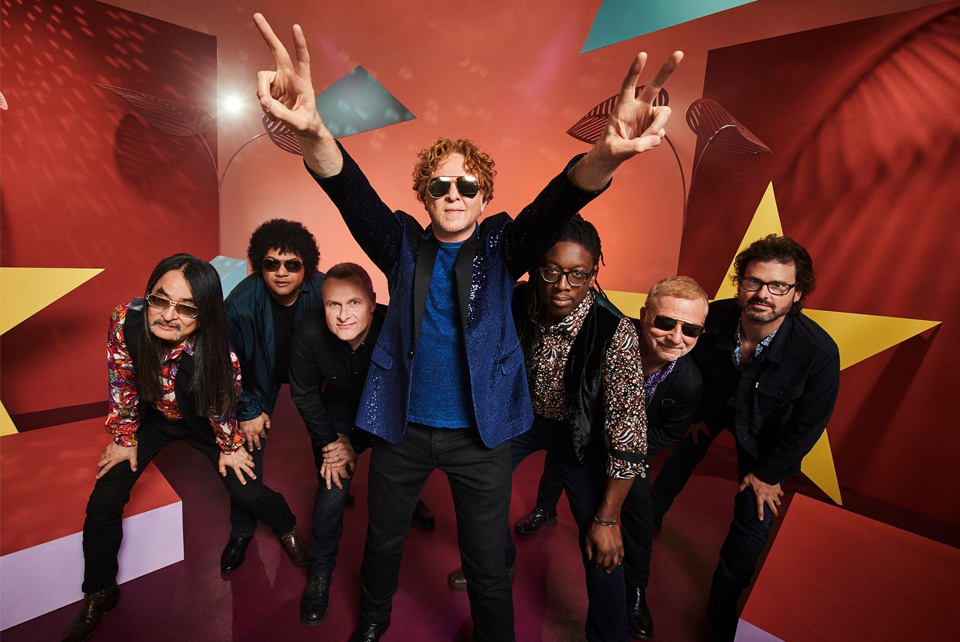 On Thursday, 4th August, evening horse racing at Sandown Park racecourse is followed by a live performance from soul and pop band Simply Red. With five number one singles, you're sure to know the words to their songs – so sing along and get dancing! Tickets allow access to both the horse racing and the concert; book your tickets on The Jockey Club website.
Food Forever at Kew Gardens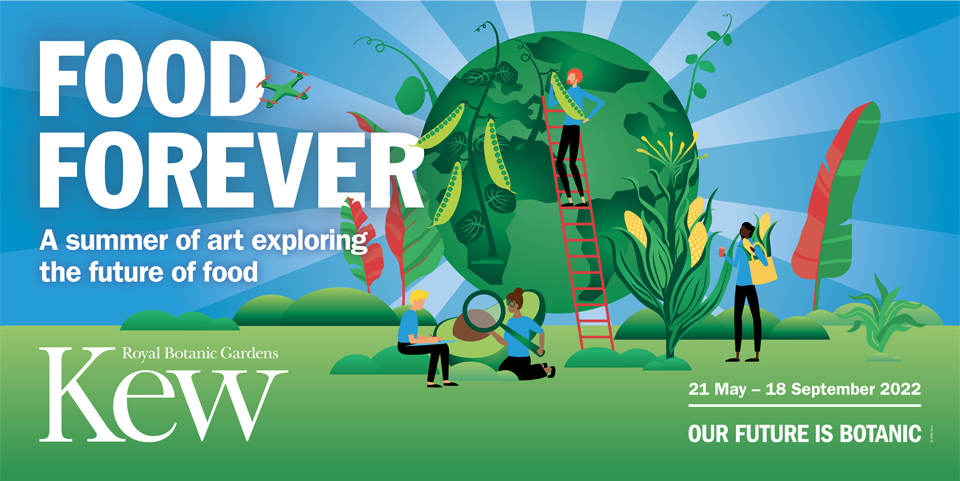 Photo © RBG Kew
Here's one for the foodies! London's Kew Gardens hosts food exhibition Food Forever this summer. Food forever runs until 18th September, and this year the focus is the future of food and how the world is changing alongside what we eat. There will be a whole host of weekend drop-in workshops, talks and activities, as well as new art installations and an exhibition across the Gardens. Food forever wouldn't be complete without the chance to try some lovely food – this is why four renowned chefs have been invited to create a delicious menu for Kew's Pavilion Bar and Grill. Get all the information you need and book your tickets on their website.
Thorpe Lakes Water Sports Resort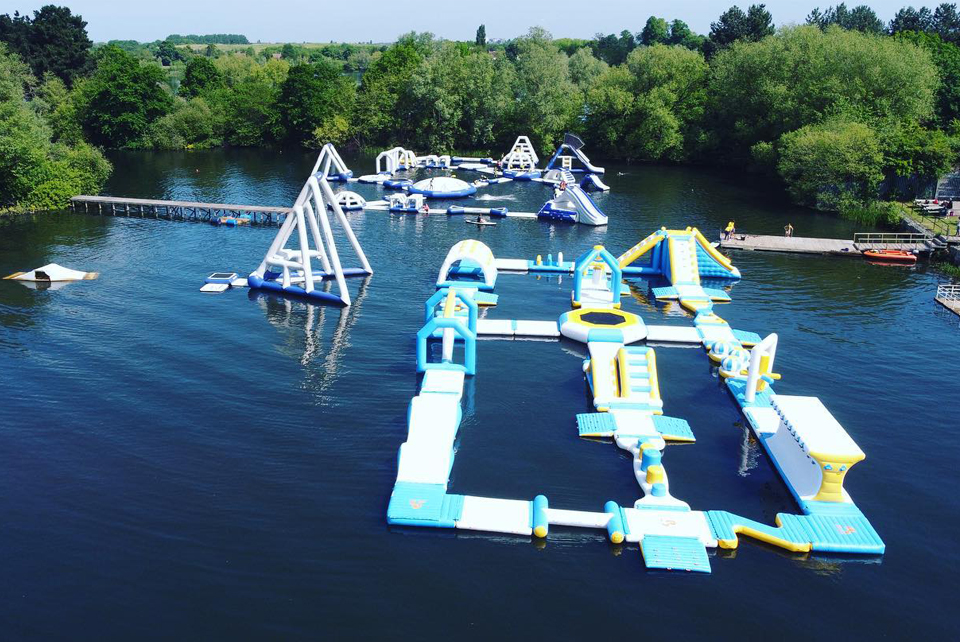 London's ultimate beach front water resort is Thorpe Lakes Water Sports Resort, situated in nearby Chertsey – very close to popular theme park Thorpe Park. Sheltered, private waters are the perfect place for a whole host of water sport activities such as wakeboarding, water skiing, wakesurfing, boating and open-water swimming. The most famous attraction though is arguably the huge Aqua Park which can be enjoyed by both adults and children in separate, age specific sessions for tailored fun and safety. Pre booking is essential, and understandably there is safety information to check out before booking and visiting. Everything you need for your trip to Thorpe Lakes can be found on their site.
#ChimpsAreFamily – Chimpanzee Sculptures across London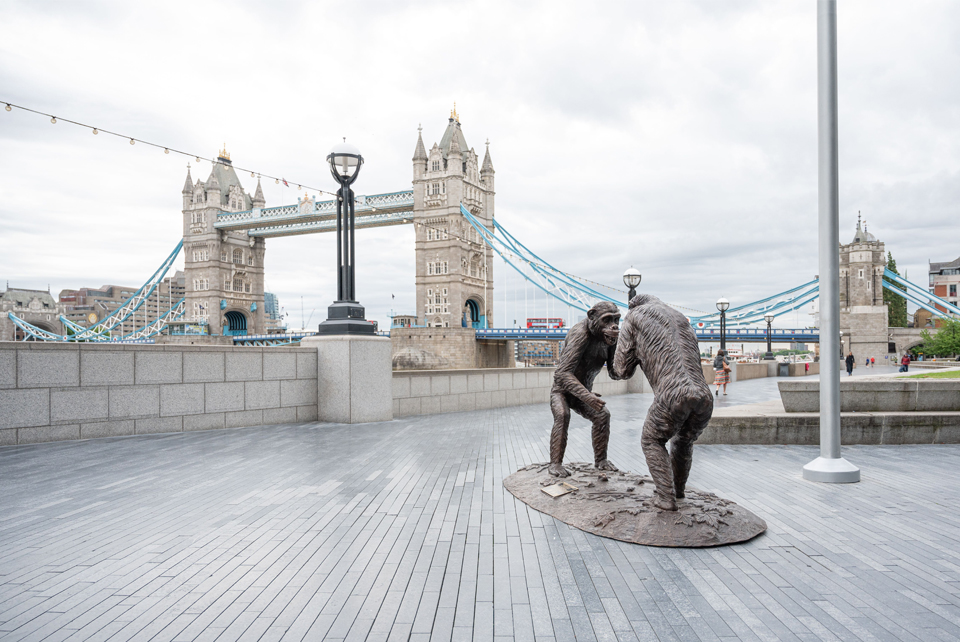 Sculpture artists Gillie and Marc are behind London Bridge's newest sculpture installation – named Chimps Are Family. After the pair of artists were lucky enough to study a family of chimpanzees, they were left amazed by their characteristics and mannerisms. The aim of their sculpture installations is to teach the public about different chimp behaviours, helping them to understand just how similar they are to humans, and also encourage people to help fight the decline in chimpanzees population. If you're looking for a day out or have already planned a trip to London, then head on down to London Bridge with your QR code scanner at the ready to find out about each individual chimp. The real challenge here is finding all 28 sculptures!
Is there any of your favourite things to do or places to visit in and around Surrey that we've missed off our list? Be sure to let us know to include them next time. From our whole team, we hope you have a lovely and relaxing summer break.