The most popular social media sites are always updating their platforms to improve user experience and increase commercial appeal, providing businesses with a valuable marketing tool. There is no doubt that today, more than ever, social media continues to play a vital role in marketing many companies and interacting directly with target audiences. This week we have brought together some significant changes that have been made to LinkedIn, Twitter and Facebook this year:
LinkedIn
'My Company'
A new, dedicated communications channel for your company and employees via your LinkedIn Company Page. The key feature of this is the new 'My Company' section, which can be accessed through a LinkedIn company page. It allows employees to share internal news and celebrate company milestones for example. With more people working remotely than ever before, the 'My Company' section makes it possible for employees to stay connected and updated.
LinkedIn Events
LinkedIn Events and LinkedIn Live have been given tighter integration, meaning that the two products have now taken the shape of a new virtual events platform. This new offering means that you can host your business events safely, attract the right people to those events using direct invites to your profile connections, and drive further real-time engagement. Interestingly, LinkedIn Live is seeing 6x more reactions per post this year.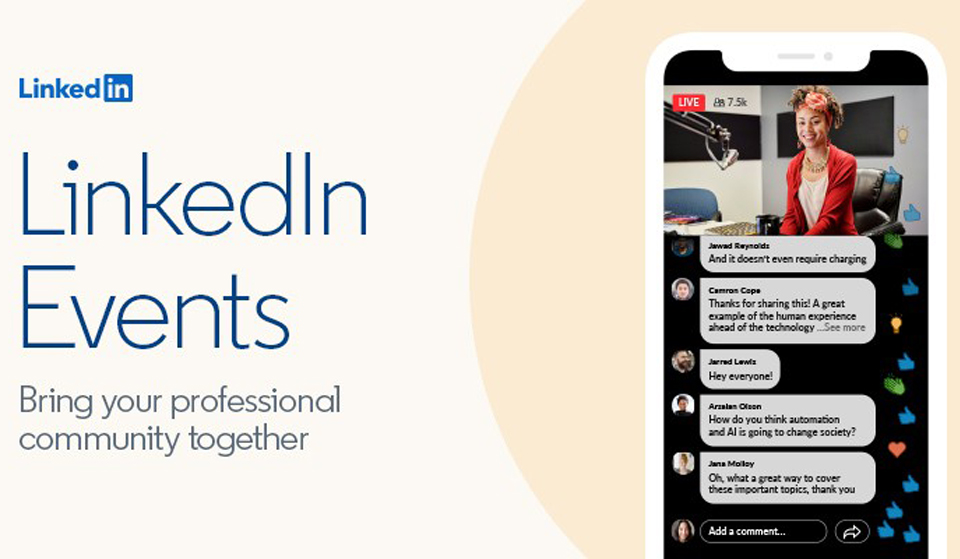 Twitter
Accessibility improvements
To ensure as many people as possible can utilise the platform, Twitter announced new improvements to its options for accessibility. The new accessibility features include:
- Voice tweets: simply record what you have to say and tweet your voice recording. A very useful tool for those who cannot type using the regular keyboard, or simply a different, faster way of tweeting.
- New accessibility labels for GIFs when using the GIF search gallery. The labels will be read aloud by screen readers, meaning that extra context for search results is given to those who need it.
Direct messages
Direct messages from users you don't follow now appear in your inbox alongside new details about who the message is from, and if or how you're connected. Twitter explains: "Now when you receive a DM request, we're giving you more context upfront about who sent it, like how you're connected to the person on Twitter. And once you tap into the request, you'll see their profile info along with their message." This will save users precious time, as you no longer have to tap through pages to find out who your DMs are from.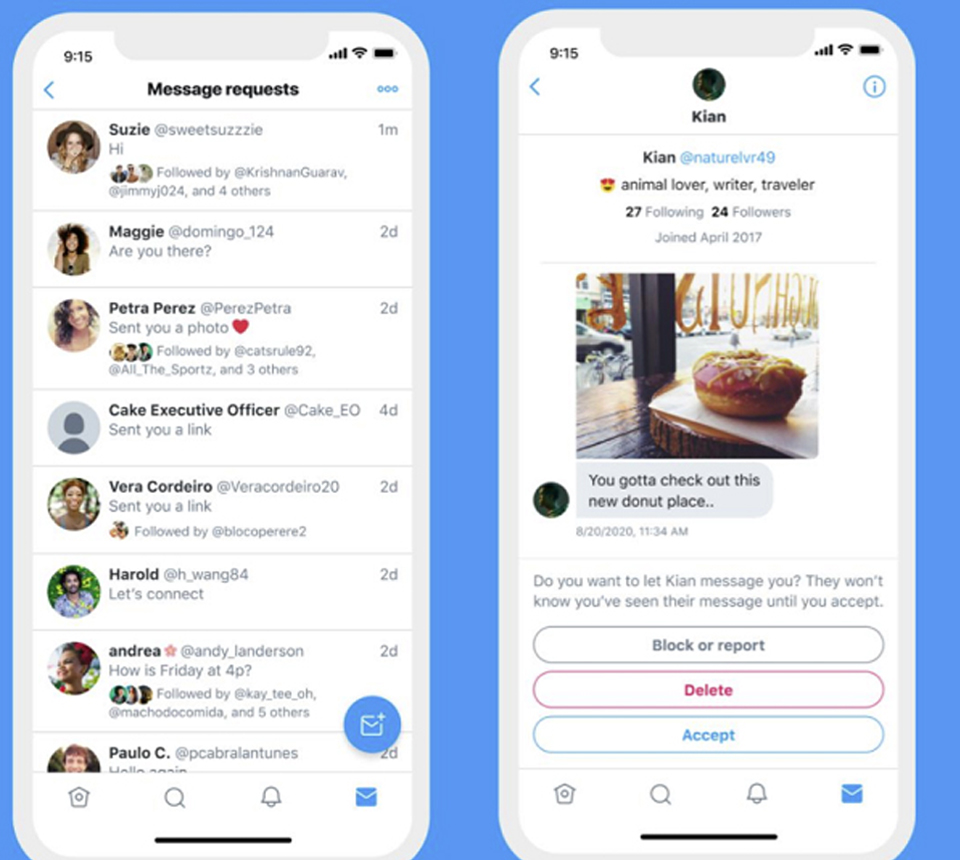 Reply-limiting feature
Twitter has also rolled out its reply-limiting feature, meaning that unwanted replies to your Tweets are a thing of the past. When composing a tweet, there are now three options as to who can reply: everyone (the default option), only people the users follows, or only people that are mentioned in the tweet. From research carried out by Twitter, it was found that 60 percent of people no longer used the mute or block options when using the reply-limiting feature; which just goes to show how it can block out unwanted noise.
Facebook
Facebook Business Suite
Focusing on making the process of managing a small business' pages more streamlined across Facebook and Instagram, Facebook has launched Facebook Business Suite this month. The Suite gives small businesses a single platform to keep up to date with all business interactions across both Facebook and Insta, instead of using tools like Pages Manager or Creator Studio. Furthermore, it's now much more straightforward to get a full overview of your Instagram and Facebook performance via analytics. WhatsApp is to soon be integrated into Business Suite too, so the platform is on course to be the first of its kind to enable responses across three different socials.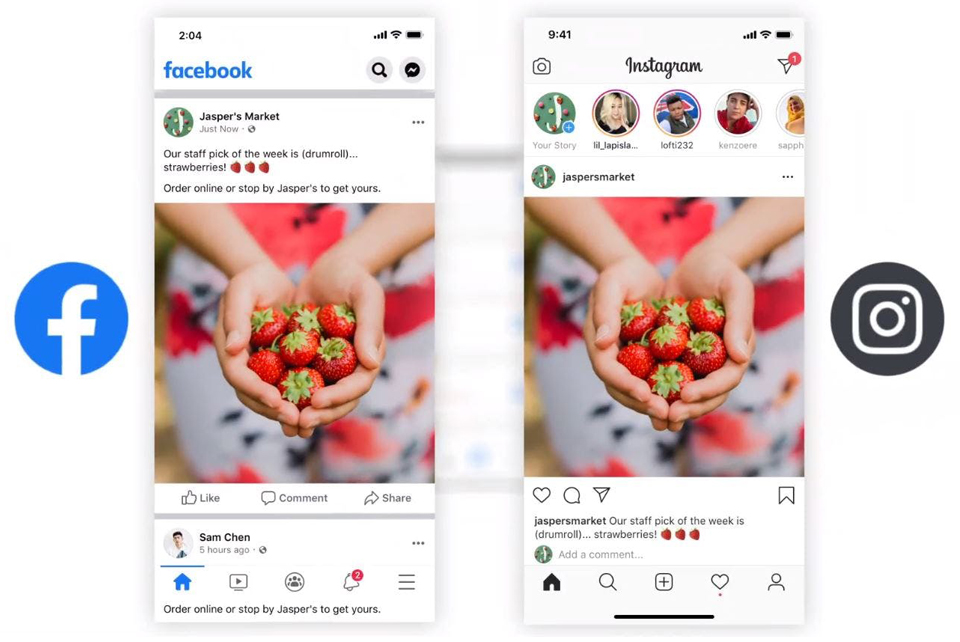 Facebook Portal
Facebook Portal has seen a substantial uptake in sales in the past 6 months with millions of people now working from home – so it's no surprise that Facebook is looking to improve functionality of Portal for working purposes. As explained by Facebook: "Now, in addition to Facebook's collaboration tool Workplace, we're partnering with BlueJeans, GoToMeeting, Webex and Zoom to offer even more video conferencing apps on Portal so you can collaborate more effectively." This means that if your colleagues are meeting on any of the platforms listed above, you'll be able to join the conversation through Portal. Additionally, Facebook wants to offer users a chance to keep their personal and professional lives separate by adding a specific option for workplace log-ins.
The major social networking platforms will continue to update their platforms to drive further usage of digital from businesses both small and large. With these constant changes it is evident that our favourite social platforms are no longer just a place to keep up to date with friends and industry news, but an increasingly user-friendly destination for businesses to efficiently reach their target audiences.
Are you still unsure of how best to utilise LinkedIn, Twitter and Facebook for your small business? Contact the team to see how we can help with social media.