This month, a virtual Small Business Saturday tour launched across the UK offering online support and mentoring to businesses across the country and to encourage the public to 'shop local' in the run up to the festive season. As a supporter of small businesses local to us, we have put together a list of gift ideas from independents in and around Reigate to help you shop small this Christmas:
Click on a category below to be taken to the relevant section
Web links to all businesses can be found by clicking on pink titles
Zero-Waste/Stocking fillers
Launched last month, Reigate's first Zero-Waste shop has a wide range of beautifully packaged eco-friendly stocking filler gift ideas including shampoo bars, lip balms, crochet body cloths and many more. The shop remains open during the latest restrictions.
Read our recent interview with them here.
Gifts for all
With more than 20 local independents over 2 floors, the Reigate Pop Up has something for everyone. This little gem can be found on Church Street, Reigate and offers a plethora of unique gifts, from work by local artists to one-of-a-kind pieces of furniture and other carefully curated items. Their newly launched website is currently offering 10% off all online orders along with a click and collect service.
Specialising in 'making your everyday beautiful', Mel and her friendly team stock a variety of hand-picked luxury gifts, fashion accessories and homeware from scented candles to jewellery. Gift vouchers are also available.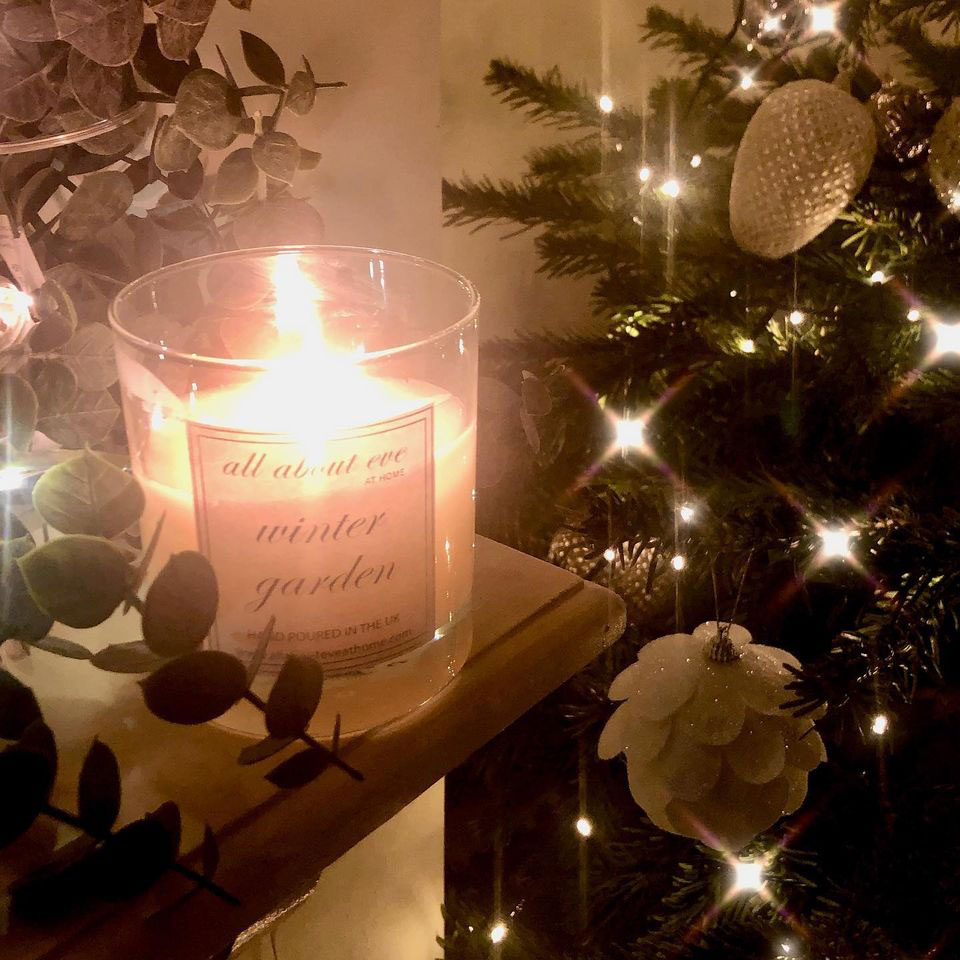 Newly launched Love Reigate offers memberships and Gift Cards which benefit independent businesses, the local community and local charities alike. What's not to love? Gift cards can be redeemed at any participating local business and memberships give access to exclusive offers with 5% of all fees going to a local charity. Gift Cards are available from £10 and 6 month memberships are £29.95.
Read more about Love Reigate in our recent interview with Founder, Julian Rowlands.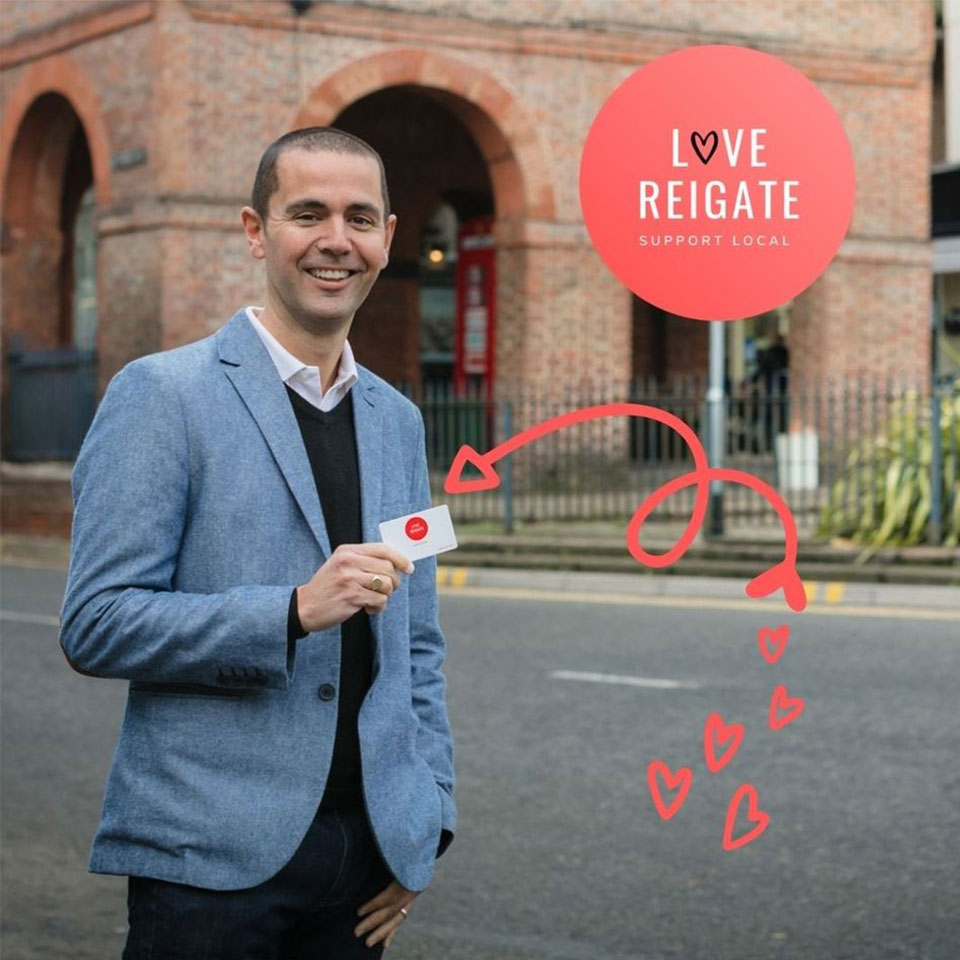 'Locally sourced. Personalised by you.' Most of us have been unable to visit our friends and family in recent times and we have had to change the way we celebrate birthdays, anniversaries and now Christmas. Reigate Hamper Co. gives you the opportunity to send a tangible, personalised gift to show your family and friends you are thinking of them while supporting local, independent, creative businesses. It's a win win! Choose from Santa's Little Hamper at £44.99 or a bespoke Corporate Hamper from £90; both are filled with products that have been carefully and thoughtfully curated from independent local businesses such as Red Fox candles and local coffee, spreads and beer. The Hampers come with a hand-written gift tag and the option to brand and personalise each item and hamper itself. Founders Grace and Sam are offering an additional 10% off using code NOVKM10.
Food & Drink
The team at Cullenders Parkside have a delicious menu full of locally sourced produce and will continue to offer a take-out service during the latest restrictions. Gift vouchers are available to buy via their website.
Read our interview with Marc as they prepared to open their doors (prior to the March lockdown) to discover more about the family-run restaurant.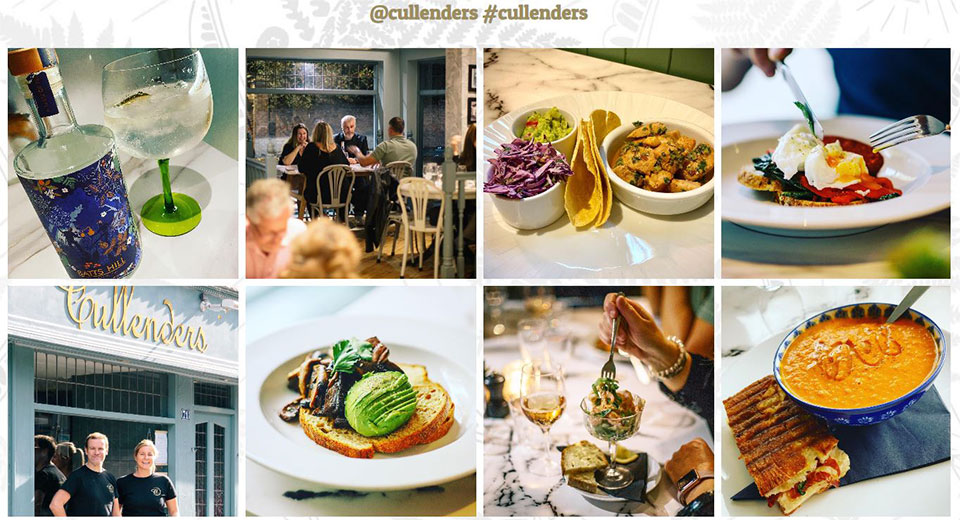 'The home of Hot Stone Cooking' - brought to you by local entrepreneur, Nick Metcalf. These sets are great for entertaining at home for those who love to host or the perfect gift for foodies. There are various seasonal offers available via their website.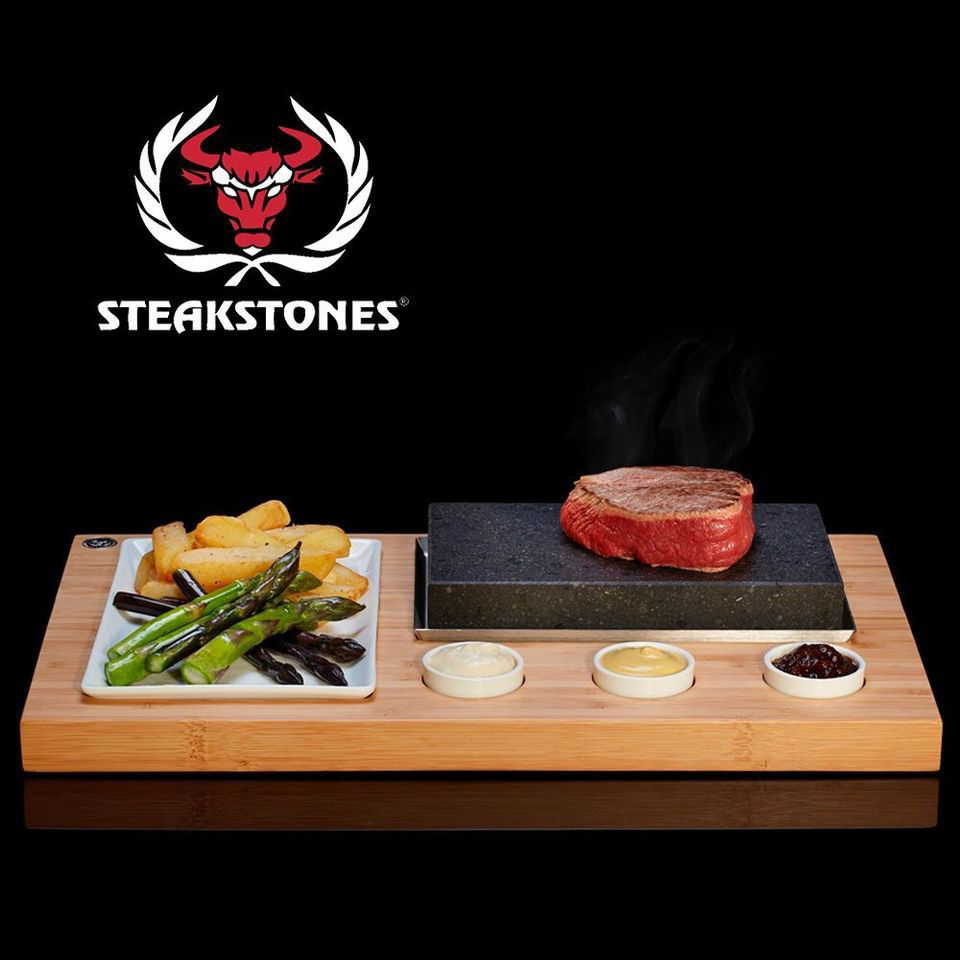 For something a little bit different and for loved ones to enjoy throughout the year ahead, how about a subscription to boutique-roasted coffee or a monthly delivery of expertly selected wine?
Toby and Marcel, Founders of The Fresh Coffee Company, believe everyone should have access to great coffee! They have recently expanded their offering and monthly subscriptions are now available, alongside the variety of products from world-renowned Italian boutique-roaster Bristot which can be found on their online shop. They also have a great selection of stocking fillers, from Kokoa Collection chocolate tablets for the best hot chocolates to bags of single origin wholebean coffees from around the world.
Read our recent interview with Toby and Marcel here.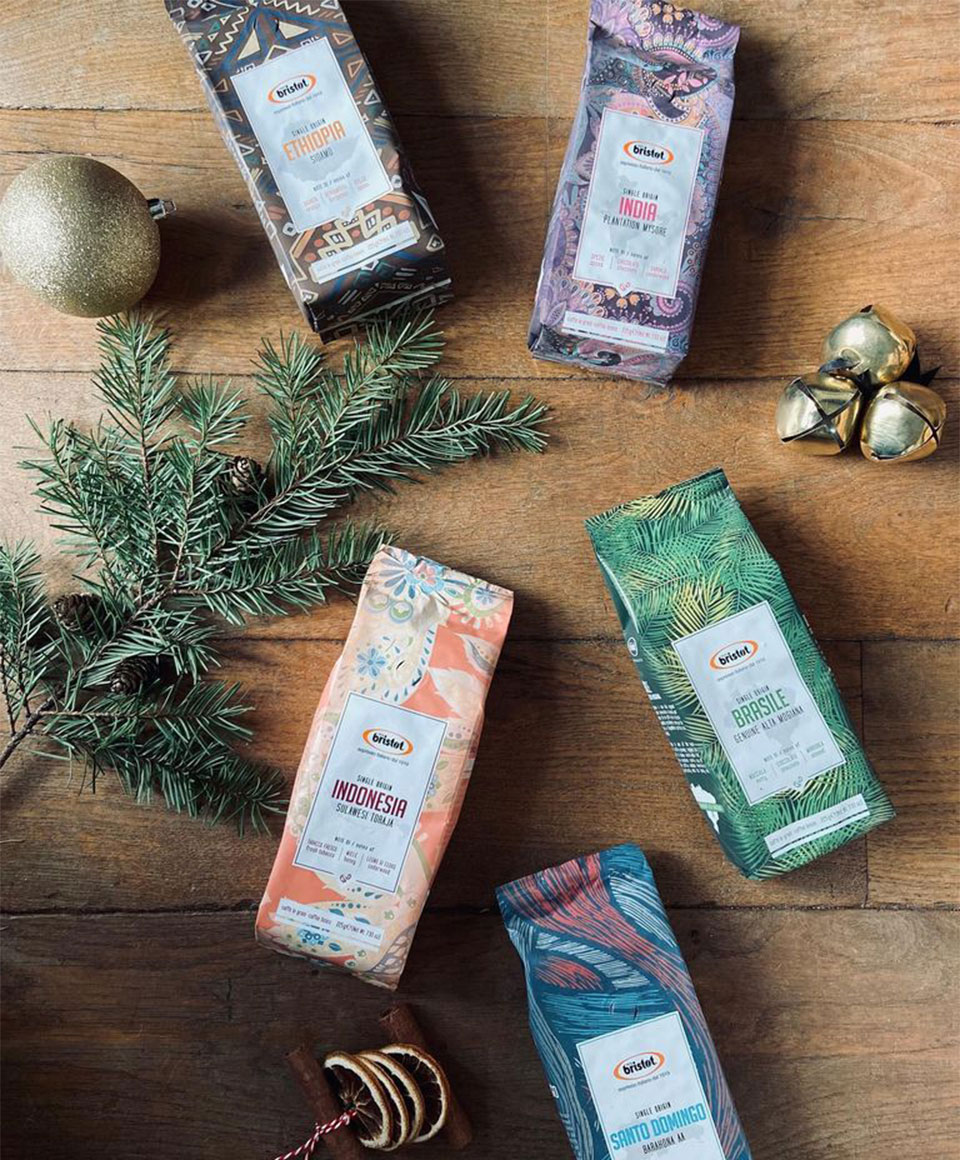 Locally-based independent wine merchant The Vineking have introduced a 'wine club' subscription service. The hugely experienced team put together a monthly mixed case of six bottles reflecting a particular theme or region in the wine world, complete with tasting notes and information on each producer. Prices from £70-£120.
Treat someone special to a unique open-fire experience this Christmas. The Salt Box, Surrey's only open-fire cookery school based just outside Reigate, sell gift vouchers which can be used towards any of their woodland Feasts Over Fire or open-fire cookery courses.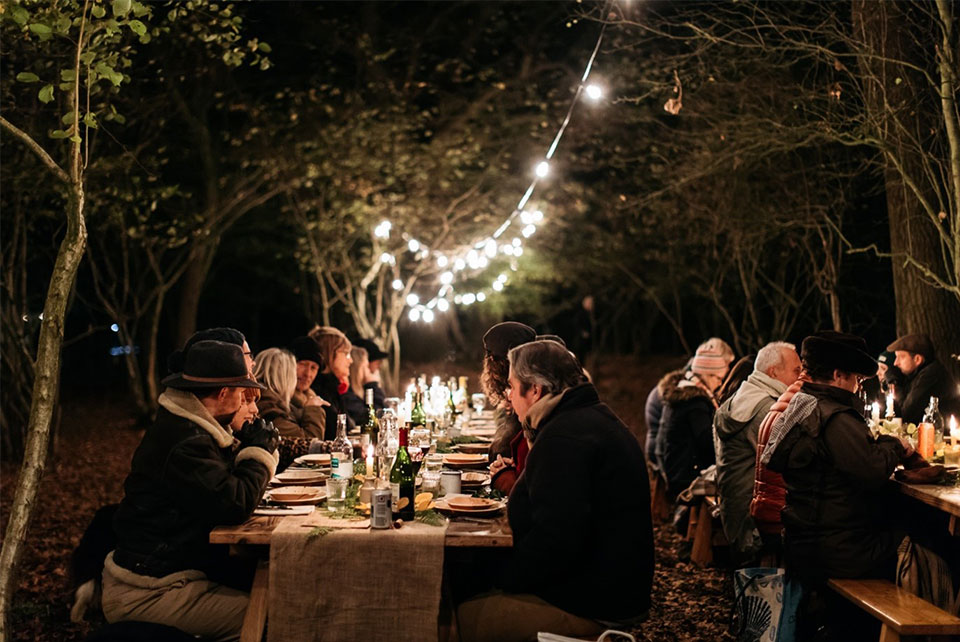 Or, as an alternative gift idea, buy a loved one a Salt Box 6-month fire and spice subscription package. As well as receiving a new seasoning each month which has been ground, blended and packaged in The Salt Box barn, the offer includes a selection of recipe cards to create an array of delicious dishes in the comfort of your home.
Read our recent interview with Beckie and Christian to find out more about The Salt Box here.
Locally brewed beer and gin:
The gorgeous gift set below is from Reigate's first gin brand and provides the ingredients for a perfect party for two. 70cl of delicious, small batch Batts Hill Surrey Dry Gin presented with a copper jigger and two gorgeous copper mugs all beautifully wrapped, making it the ultimate gift for gin-lovers this Christmas. Enjoy an exclusive 10% off the gift set using the code KEMP10 - RRP £65.00 (Your Marketing Team discount £58.50).
Read our recent interview with them here.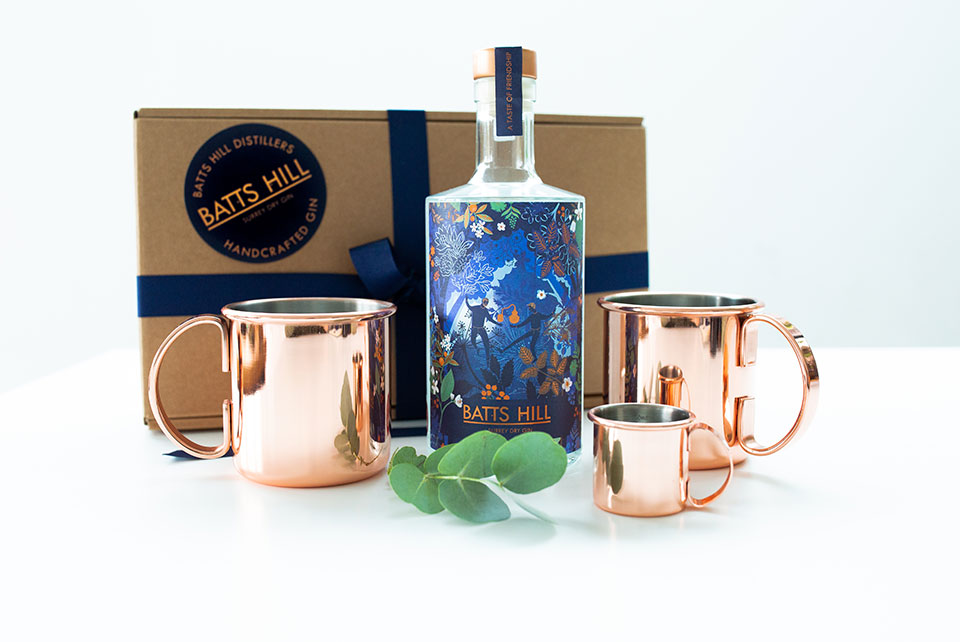 The award-winning family team at Crumbs Brewing make beer using left over artisan bread from Chalk Hills Bakery in Reigate. Help them fight food waste by gifting their delicious, unique selection of beers. They have various gift sets and merchandise on offer – perfect for your beer aficionado! Use code KEMPCRUMBS10 at checkout for 10% off.
Find out how it all began in our 2018 interview with Founder and Chief Crumber, Morgan Arnell.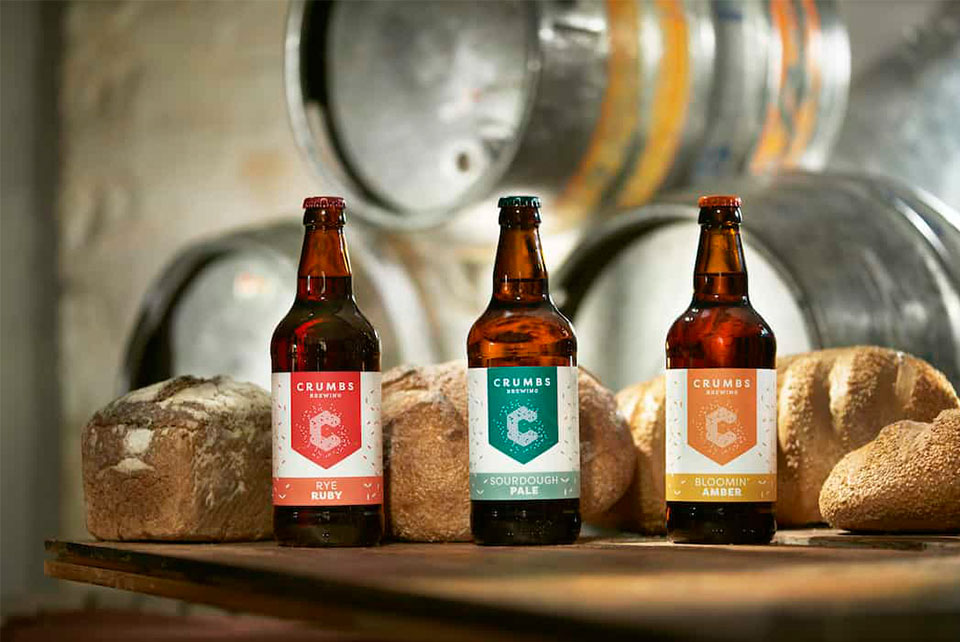 Fashion
A firm favourite on Reigate High Street, Gerrards is a family-run independent business selling a variety of fabulous Christmas gift options. Nancy and her team have carefully curated a selection of gifts for every budget, with stocking fillers from £3, jewellery from £10, alongside the latest fashion must-haves, spectacular lingerie and the all-important comfy PJs! The shop reopens next week and you can contact Nancy via WhatsApp on 07957322866 or at the shop on 01737 243330 for collection, mail order & local deliveries.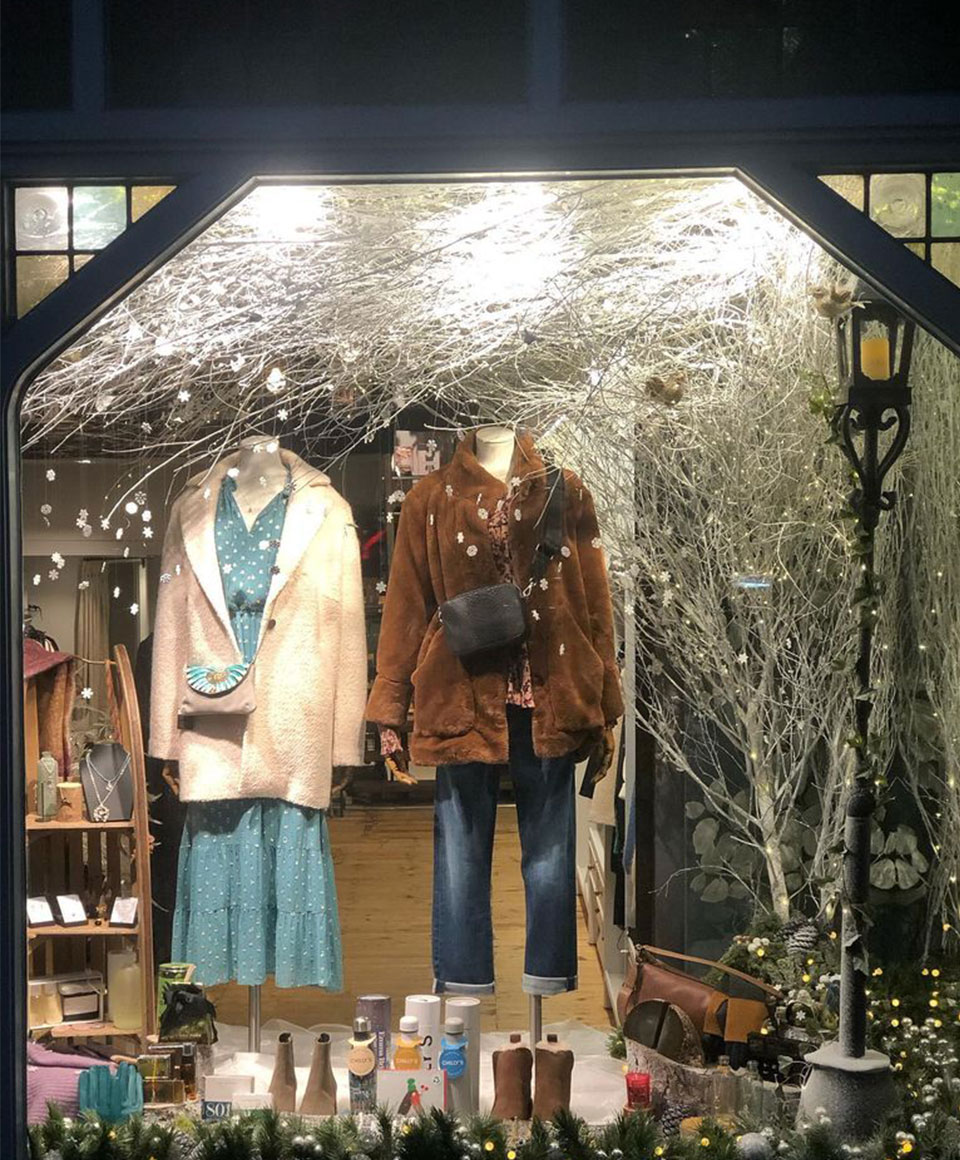 With a focus on sustainable gifting this year, Ivy and her team at Quattro Rish have introduced a selection of beanies and scarves by Colour Standard. They are ethically made in Portugal with sustainably-sourced, 100% fine Italian merino wool. The hats are £35 and the scarves are £55. With a great selection of colours, these are all available to purchase via their online shop or pop in to see Ivy and her team from next week.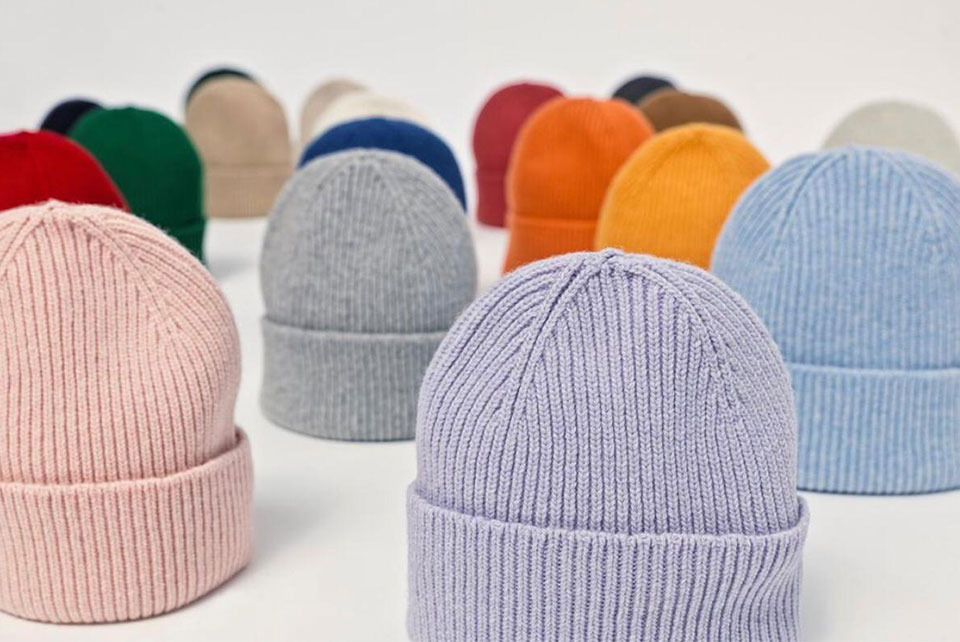 FWP BY Rae was born out of a love for good quality ethically made clothing, with extra emphasis on both style and affordability. Fusing design with wine, Rae has released a couple of Christmassy-themed sweatshirts alongside her full collection available to buy online. Rae is offering our readers 10% discount on all purchases until 30th November using code LOCAL10.
Find out more about the origins of FWP by Rae in our 2018 interview here.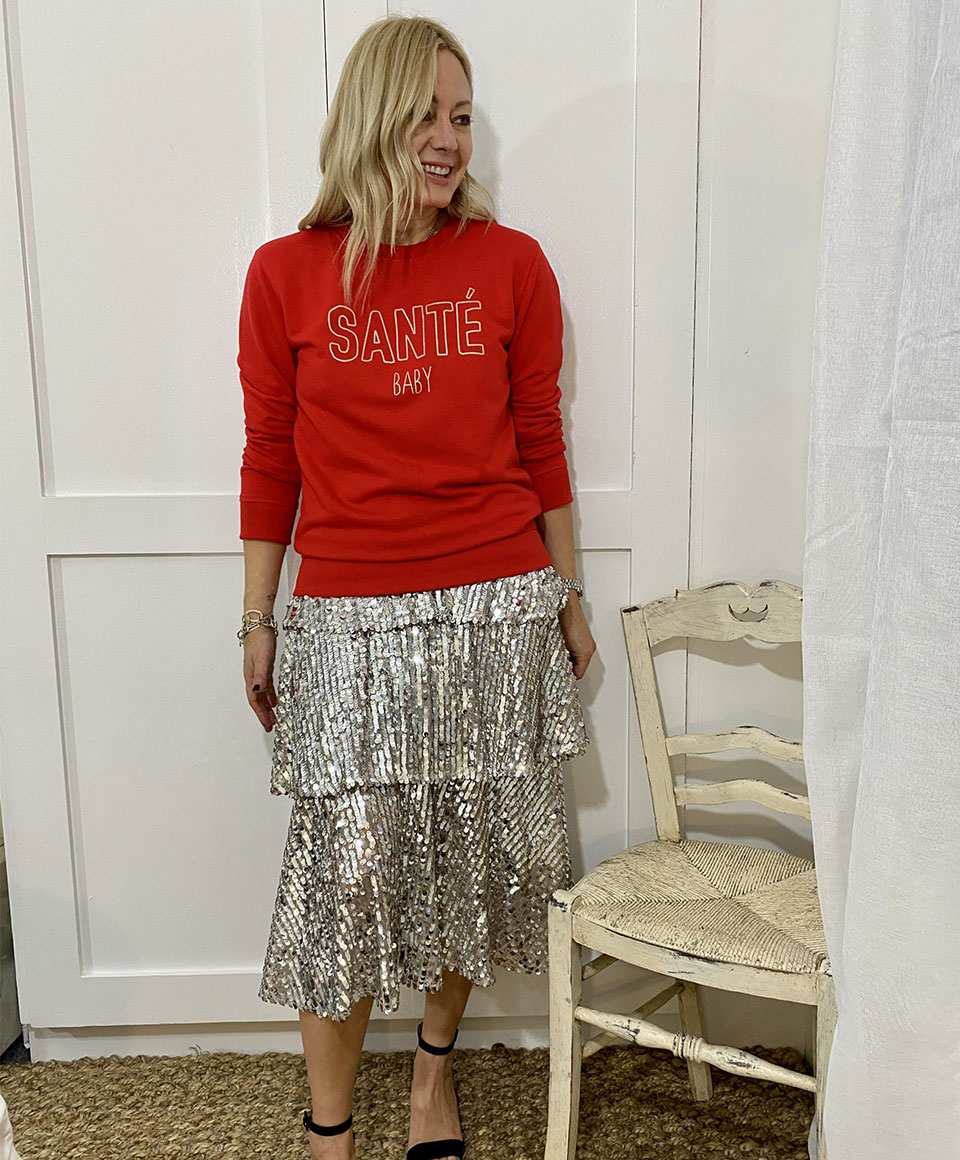 It's all about sustainable, slow fashion at women's clothing resale agency, Gracies. Jeanine is offering 15% off everything and the £10 rail is currently crammed with bargains! All items are available to buy via her Instagram shop.
Sports & Fitness
Personal Trainer - Alex Plumb
After 20 years in advertising, Alex retrained a year and a half ago as a Fitness Instructor and Personal Trainer. Her motto is 'Feel Good and Look Good' and she loves working together with people who want to challenge themselves and help them to train and meet their goals.
Give the gift of fitness or treat yourself! Alex is offering a free PT session and 10 free passes to Premium Fitness gym in Reigate, simply contact Alex and mention Your Marketing Team and get fit in 2021!
Call Alex on 07736 090454 or email alexplumb14@gmail.com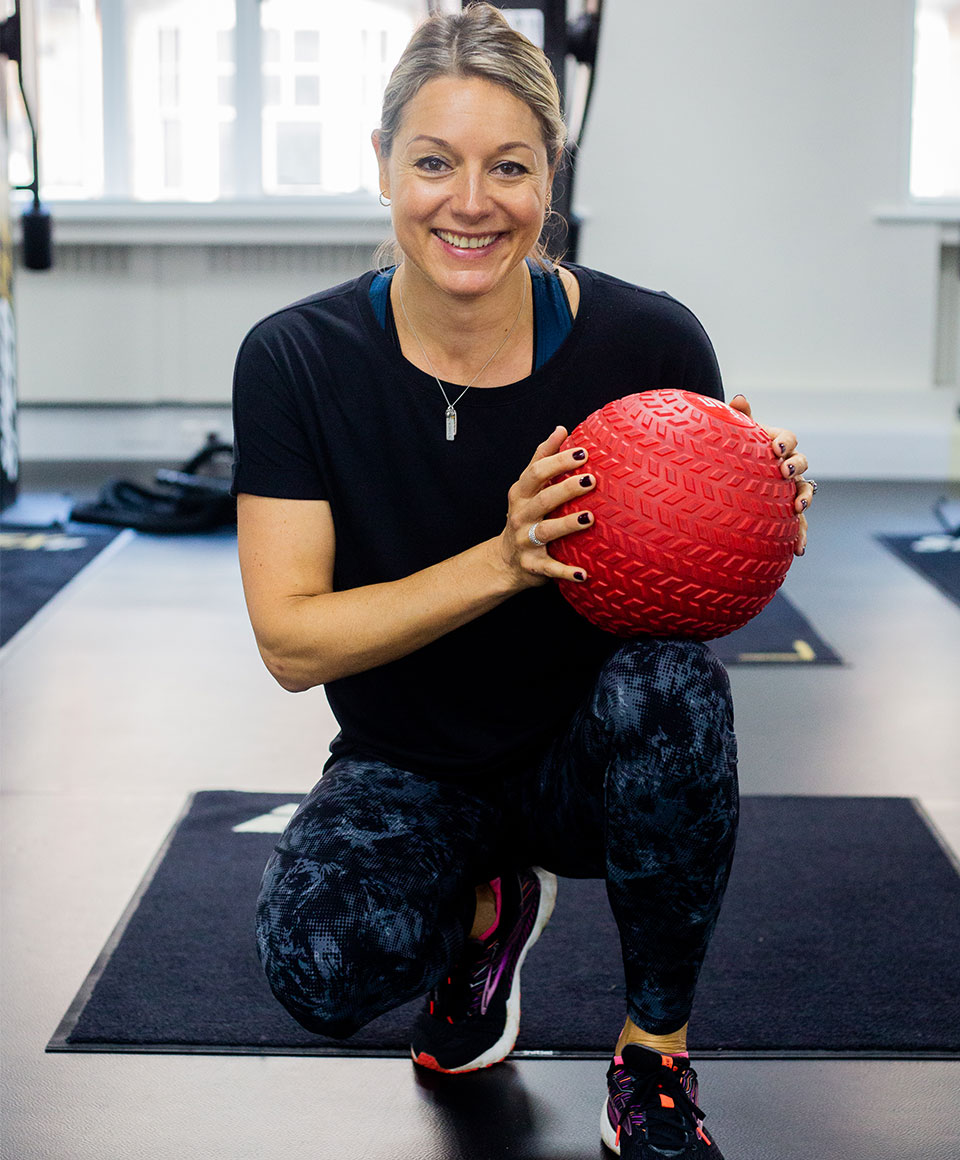 For the cycling enthusiasts, Maison du Velo could be the perfect gift choice! Gift vouchers are priced from £5 and bike fits are carried out by resident fitter-expert Paul to help you get the maximum performance out of your bike. Speak to Tom and his team about the different options available.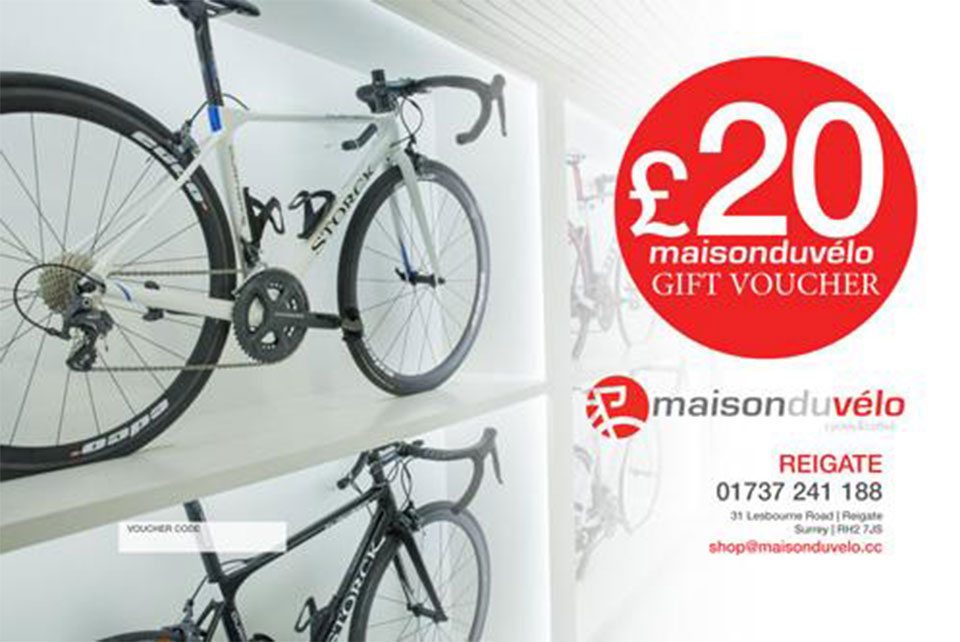 Photography & Art
Caroline Pocock is a natural light photographer based in Reigate, Surrey. Her talent for capturing everyday family moments within the home environment is in high demand locally. Caroline is offering 15% discount using code KEMP15.
Read our recent interview with Caroline here.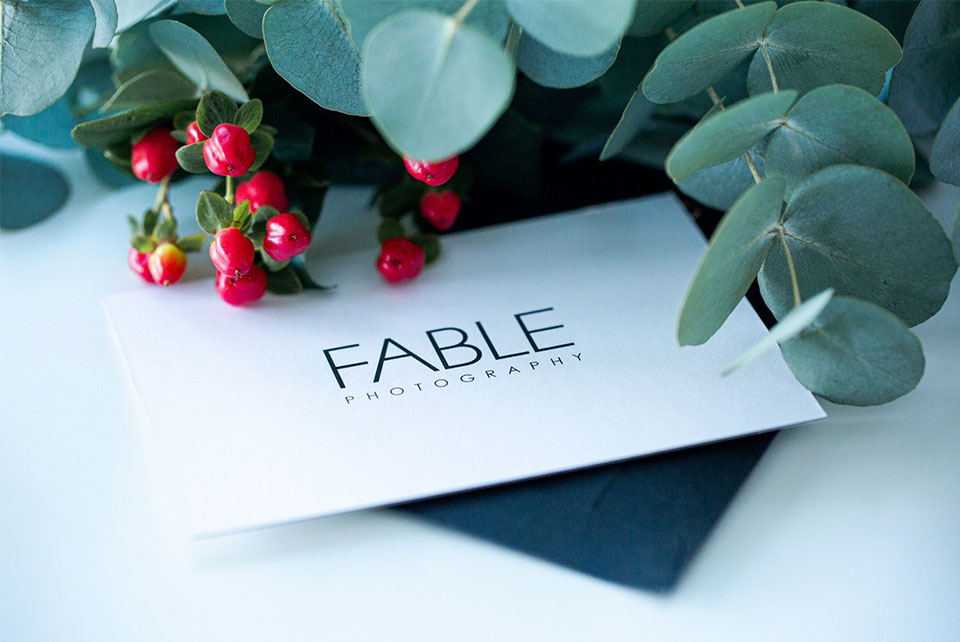 Jenny is a fine art photographer specialising in landscape, nature and abstract photography, including imagery from in and around Reigate. All her pieces are available to buy online and a selection can be found in The Reigate Pop Up. Jenny is offering a 10% discount using KEMP10 at checkout.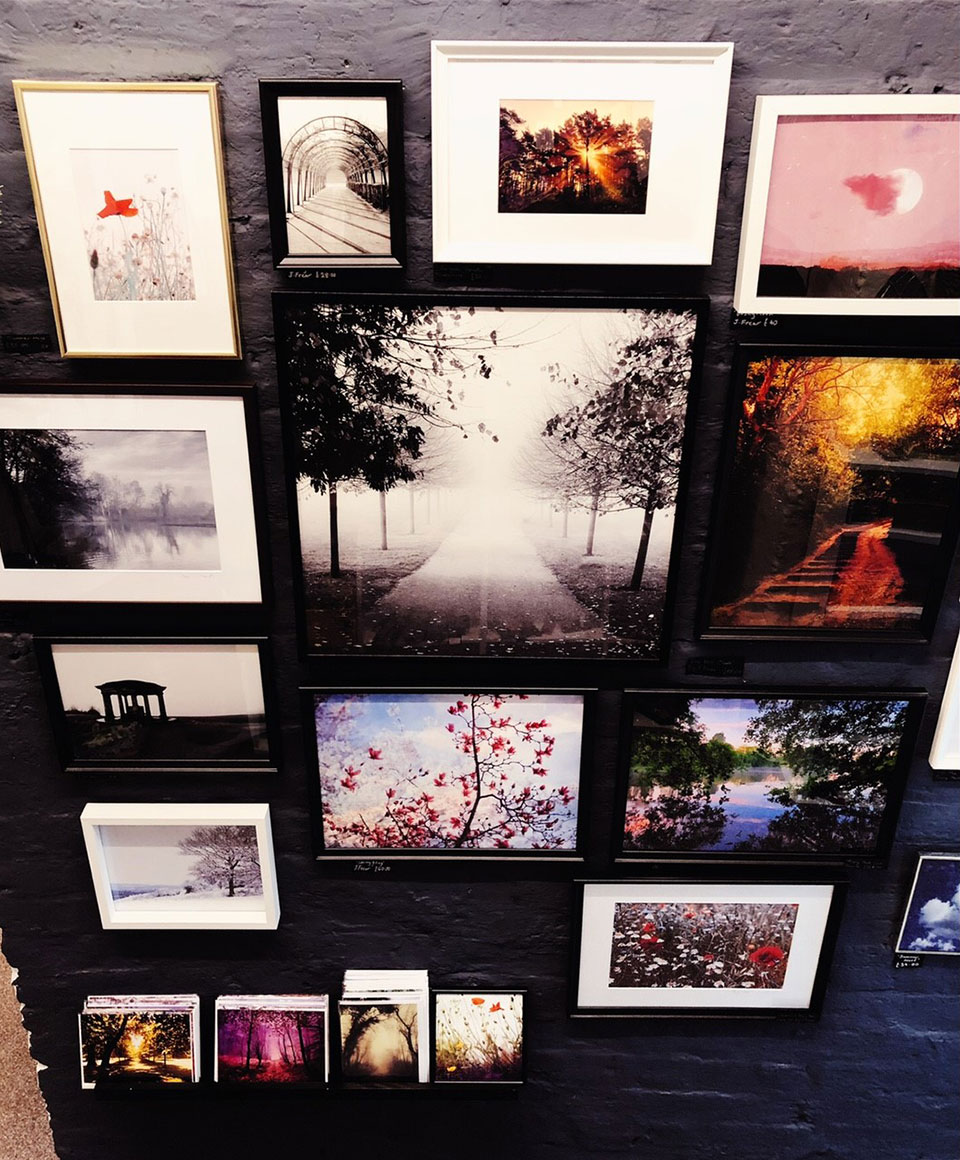 Quirky prints, jewellery, planners and gifts by award-winning local artist, Emily Canino. All her pieces are available online and a selection can also be found at The Reigate Pop-Up.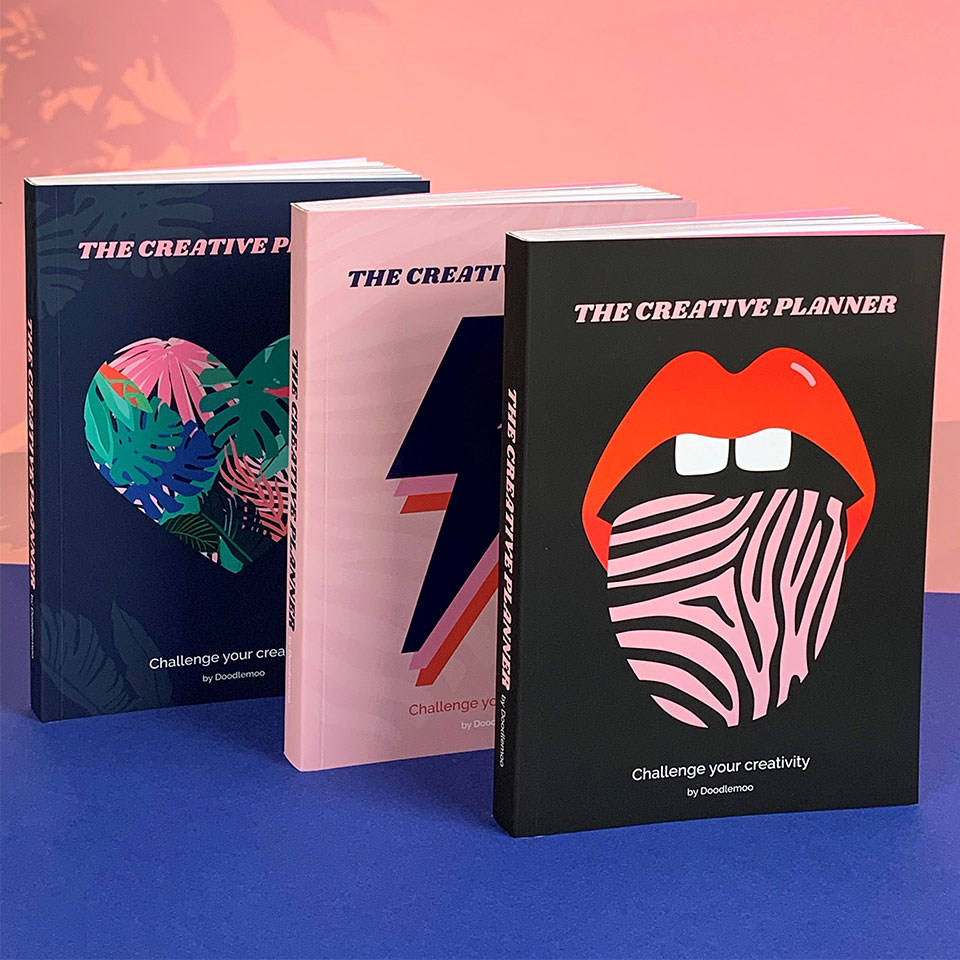 Contemporary art classes, courses and events that connect you to the natural beauty of Surrey and enhance wellbeing through creativity.
Hair, Beauty & Wellbeing
Restore balance in your mind and body with a treatment with Samantha Hamilton-Stent, Acupuncture Reigate. Vouchers are available for £130 (first treatment and assessment) or £65 (single ongoing treatment).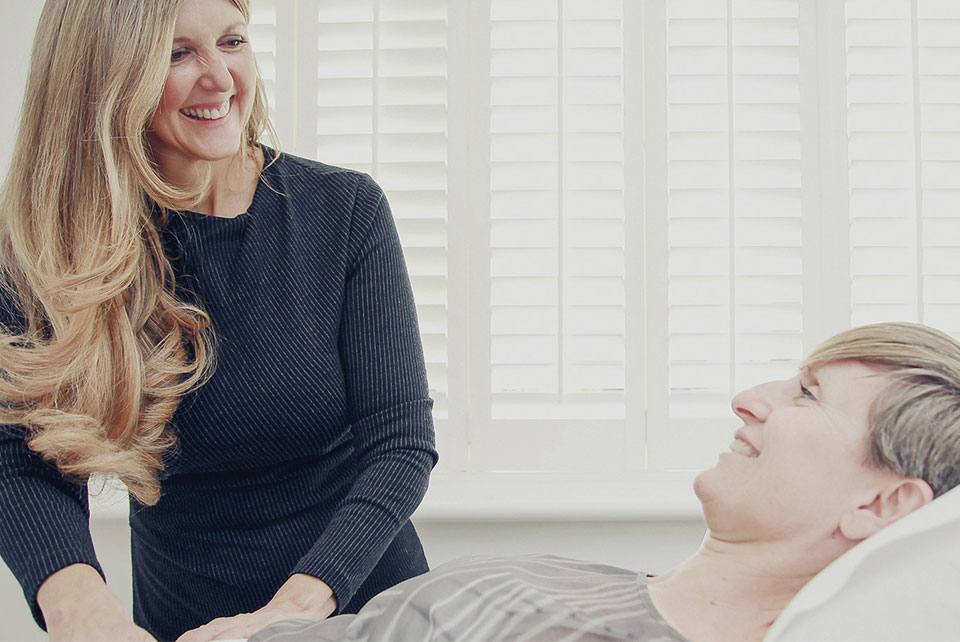 Award-winning personal styling service Styled by Susie has built a team of experts who can advise on hair, make-up, bra fitting and fashion. Vouchers and personal style analysis sessions are available to book online. Look out for some special offers released this week.
New Year, New you? How about a consultation for a restyle and colour analysis in the comfort of your own home with experienced independent stylist, Terri Delahunty? Contact Terri for more details and gift options.
Based just outside of Reigate town centre, Mon Amie offer a comprehensive range of beauty and aesthetic treatments for men and women. They are offering 10% off gift vouchers.
British Master Barber Finalist Grant Hackett has a variety of male grooming products, wax melts and fragranced candles available to purchase through his barber studio's website. The studio is located in nearby Horley, so why not book in for a Christmas haircut too?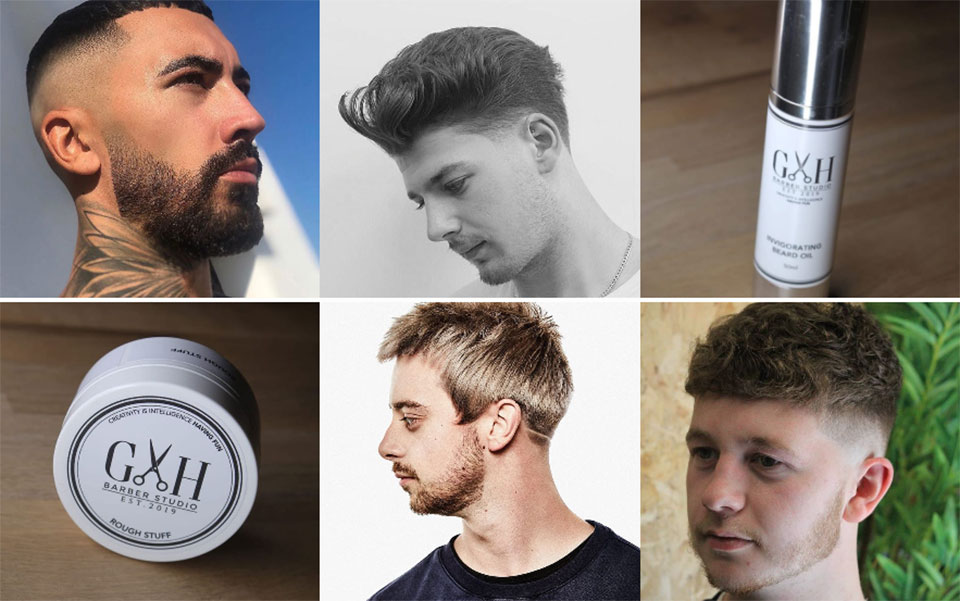 Charity giving
With so much coverage in the press about childhood poverty it will be no surprise to anyone that Christmas 2020 is going to be hard for so many families. Stripey Stork's Christmas campaign Santa Stork is gearing up to respond to requests on behalf of 2,500 children and 1,250 parent/carers in the local area.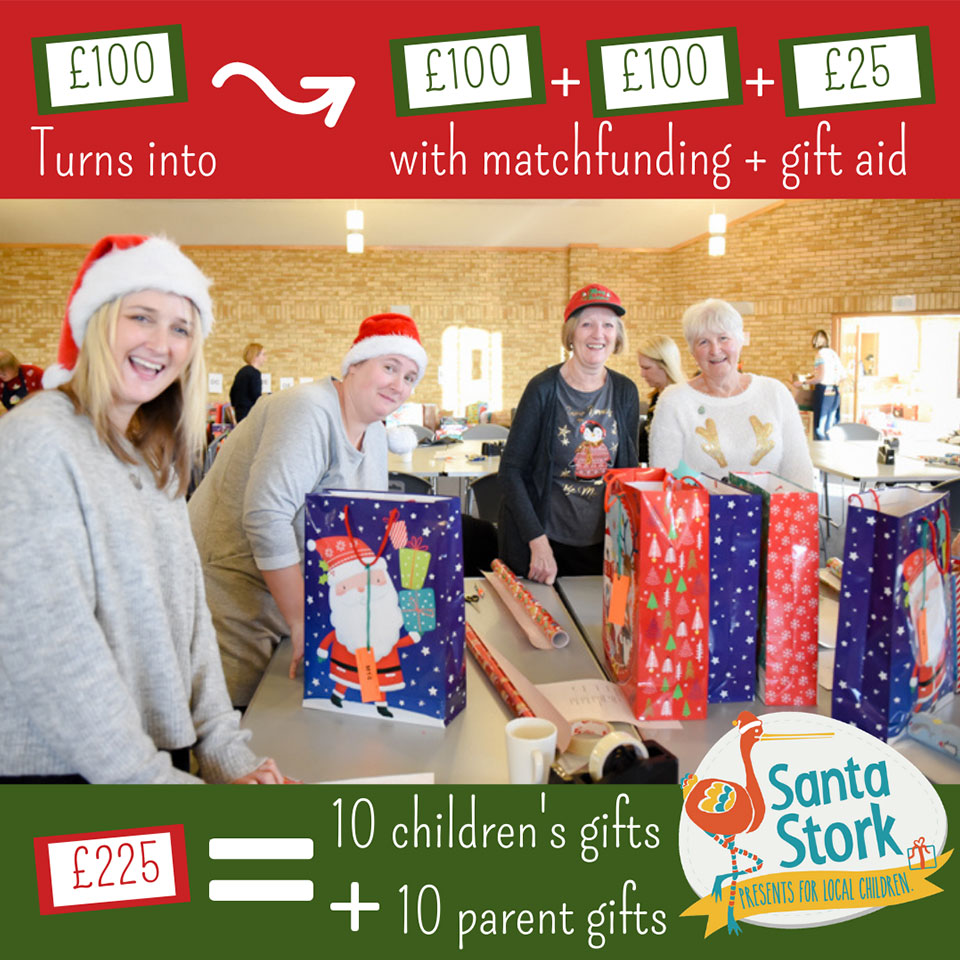 A local charity based in Redhill who provide practical solutions and emotional support to the homeless, vulnerable and isolated in and around East Surrey. Renewed Hope's Food Bank was set up at the onset of the first COVID lockdown providing small parcels to the elderly and local families who were struggling. Donations are received Monday-Friday, 9am-1pm. Contact the team to find out what items are particularly in need at the current time and as they begin to prepare Christmas Hampers for families.
So, there you have it! This is by no means an exhaustive round-up of how you can support local by shopping local this year. There are so many fabulous independents on our High Street who would welcome our custom over the coming weeks. We hope it helps you to step away from the perceived ease of buying from the big-brand online directories and give a little back to the local business community whilst also gifting something truly unique to loved ones.